[ESP-ENG] INICIATIVA | INITIATIVE #MusicalMemories PART 1 - Impeccable Sensuality THE PUSSYCAT DOLLS
¡Buenas noches! hoy quiero compartirles mi primer #MusicalMemories una pequeña Iniciativa para compartir recuerdos musicales de la infancia o música que te han encantado con el paso de los años, seguir hablando de música me fascina y eso fue lo que me inspiró a que ustedes puedan hacer lo mismo.
Continuemos hablando de la música que a todos nos encanta y apasiona, estaré esperando sus hermosos recuerdos musicales 😍
Goodnight! Today I want to share with you my first #MusicalMemories, a small Initiative to share childhood musical memories or music that you have loved over the years. Keep talking about music fascinates me and that is what inspired me to that you can do the same.
Let's continue talking about the music that we all love and are passionate about, I'll be waiting for your beautiful musical memories 😍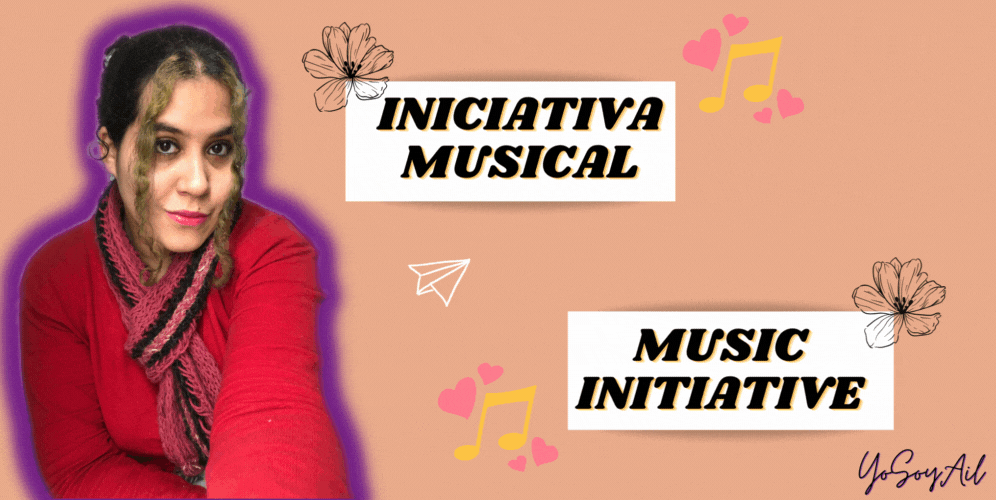 Original Photo @yosoyail and Gif created in Canva
Hoy quiero hablar de una música diferente a lo que suelo hablar porque ya saben que me encanta la música asiática, pero obviamente no toda la música en mi vida fue esa así que por ello escarbé en lo más profundo de mis recuerdos y recordé como admiraba antes la música de este gran grupo que seguramente muchos escucharon llamo The Pussycat Dolls donde si mal no recuerdo realmente conocí a las miembros por el programa de competencia musical y de baile donde terminaron formando a la ganadora y las demás destacadas para crear este grupo de cabaret burlesque.
Today I want to talk about music that is different from what I usually talk about because you already know that I love Asian music, but obviously not all the music in my life was that so that's why I dug deep into my memories and remembered how I admired before the music of this great group that surely many listened to is called The Pussycat Dolls where if I remember correctly I really met the members through the music and dance competition program where they ended up training the winner and the other highlights for create this burlesque cabaret group.
Recuerdo cuando escuché por primera vez esta canción, ya que obviamente quería ver la sensualidad que las caracteriza como grupo y al mismo tiempo las buenas coreografías que nos hicieron bailar a muchos en aquellos tiempos.
Buttons si mal no recuerdo fue una de las primeras canciones que escuché en sus inicios como grupo y que pudieran trabajar en un proyecto con Snoop Dogg fue bastante acertado y muy bien recibido dado que ellas también tienen como género el hip-hop.
I remember when I first heard this song, since I obviously wanted to see the sensuality that characterizes them as a group and at the same time the good choreography that made many of us dance in those times.
Buttons, if I remember correctly, was one of the first songs I heard in their beginnings as a group and that they could work on a project with Snoop Dogg was quite successful and very well received since they also have music as a hip hop genre.
Como ya les comentaba anteriormente creo que más allá del talento vocal me dejaba fascinada la sensualidad que cada una tenía y claro había críticas relacionados por los vestuarios o la imagen que ellas representaban y desde el programa buscaban este tipo de talentos dejando los puntos claros de lo que querían y la sensualidad + baile + voz tenían que tener un equilibrio impecable pero sin llegar a lo vulgar.
Porque sí en el mundo del espectáculo y hay que decirlo a los grupos femeninos tienden a cambiarles la imagen a algo mucho más sexy y causando el factor sorpresa donde a los inicios esos grupos no eran así, en este caso no fue así, dado que ya tenían bien en claro que tipo de grupo femenino querían mezclando el dance pop con los géneros musicales como el POP, R&B y HIP HOP.
As I told you before, I think that beyond the vocal talent I was fascinated by the sensuality that each one had and of course there were criticisms related to the costumes or the image that they represented and from the program they were looking for this type of talent, leaving the clear points of what they wanted and the sensuality + dance + voice had to have an impeccable balance but without reaching the vulgar.
Because yes, in the world of entertainment and it must be said that female groups tend to change their image to something much sexier and cause the surprise factor where at the beginning these groups were not like that, in this case it was not like that, since they were very clear about the type of girl group they wanted to mix dance pop with music genres like POP, R&B and HIP HOP.
---
---