My mobile phone Home screen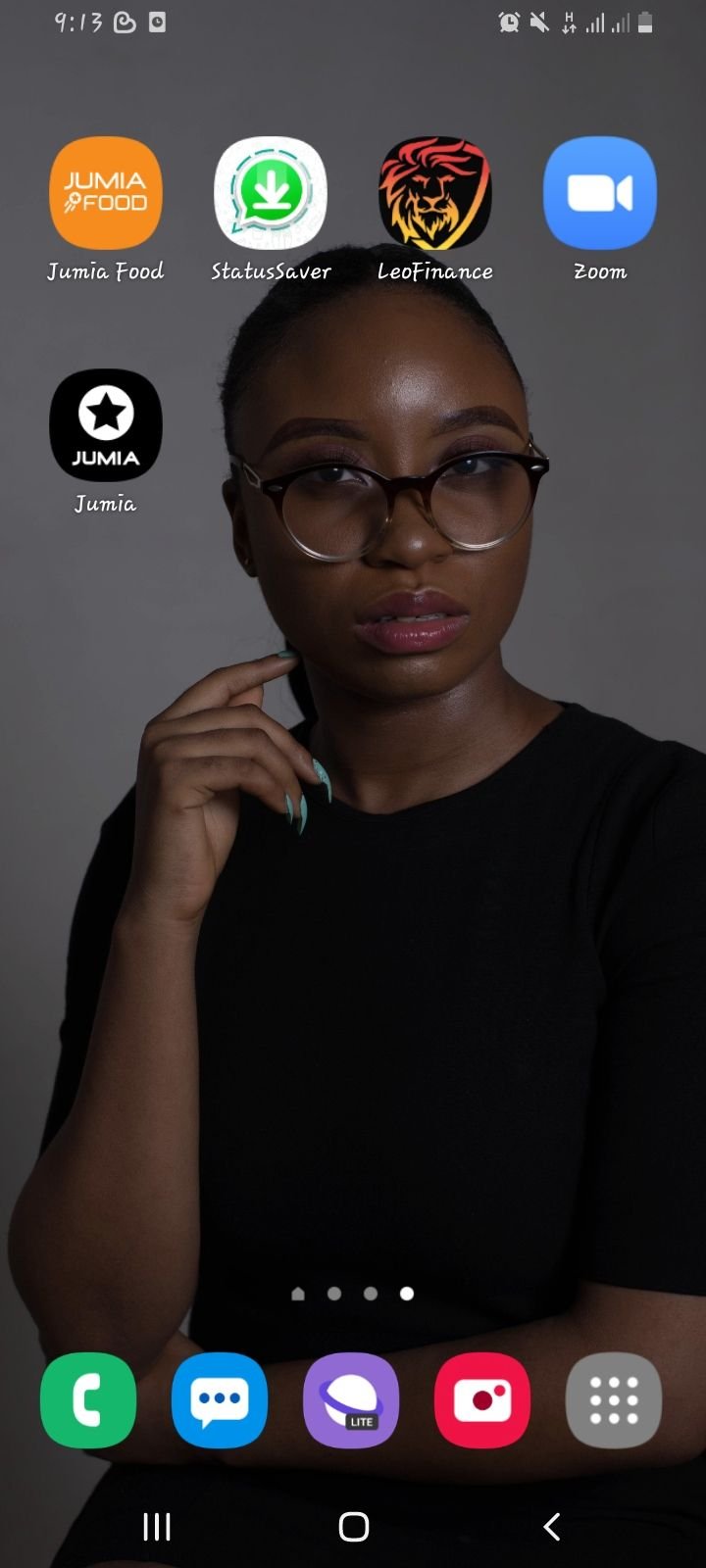 I've never believed that I appreciate myself enough. I mean I say "I'm amazing" now and then but sometimes I don't feel like they come from a place of truth. I give myself compliments but right after that, I question myself and my worth.
Up until this year, I've never used my picture on my phone or laptop as a wallpaper. My self-doubt makes me question whether I want people to see my face the moment they hold my phone. I feel shy and uncomfortable. It's also why I hardly take pictures. I have nothing to show.
That image on my phone screen was taken a few days before my 23rd birthday. I had gone through a lot of stress to get that photoshoot done. And I was pleased with the outcome. Although my skin is a lot brighter than that, I loved the dark tone the photographer gave it. Don't get me wrong, I love my fair skin. I just love the idea of seeing how I would look if I were darker. The outcome is still amazing.
I decided to use that image because I bought my phone by myself. It was a huge feat for me. I didn't feel indebted to anyone when I got the phone. My parents didn't know I planned on getting the phone. It was all me (a little from my brother though). That was my first major expensive purchase. I was happy with myself so I decided to own it completely.
I got this phone with my money so absolutely no one has a say on what goes in or out or on my phone. I put my picture up there and when someone complains about how dark I look, I remind them that it's my property and my decision.
It's been a long time coming. I'm proud of myself, always.
Thanks for reading
---
---