Inspirational Quotes #124 | My life
How are you today?
For this post, the quote is written by Charles Swindoll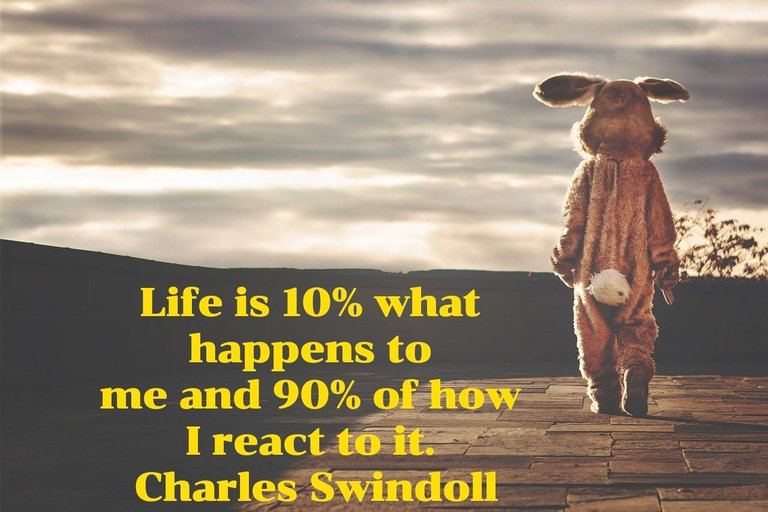 This is the real life of a wise man.
You're don't live by I'll reactions of what happens to you.
Fine, consider the things that happens around your and prioritize them.
Do the math and see that it determines the way you life. Paranoid or carefree.
That's it.
Live the wise life today.
Thank you for viewing my post.
---
---