Huge chest Reward after Challenge of Focus Ended with earth || 19 Chest Earned
Hello every one !
it is first time, that i have been playing splinterlands for many hours in last two days. i played splinterlands for 5 to 7 hours in 24 hours to earn focus points and i think it is really one of the brilliant update in splinterlands that if player will play more and earn more points , he will be able to earn more more chest reward in daily focus so i got 19 focus so i think every one who is the player of splitnerlands , he know that to earn 19 chest , a player will play 100 battles to gain these chest so i am very much happy that i am part of splinterlands game of battle.
so now i unlocked my chest so lets see what i got in my these chest
proof of focus ended
---

---
my this focus was with earth elements and it is very much to gain more more in winning that your elements team should be strong, so i bought also earth elements to develop the strong earth elements but i saw there are many strong monster in earth element that i have no, i have plan that i will buy more more monster card to make the splinterlands account strong for future
My Focus Ended reward
---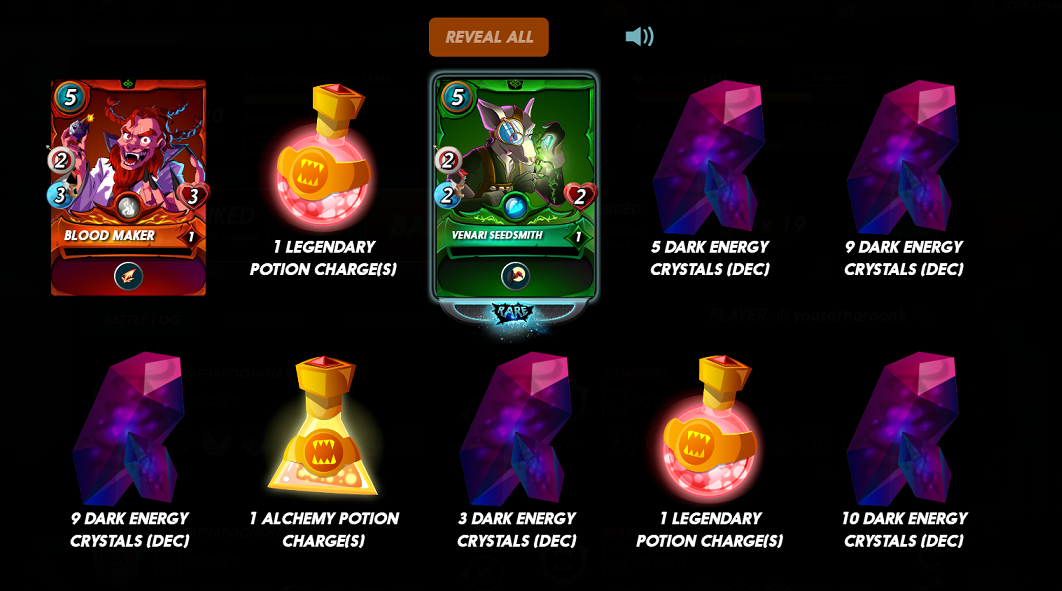 ---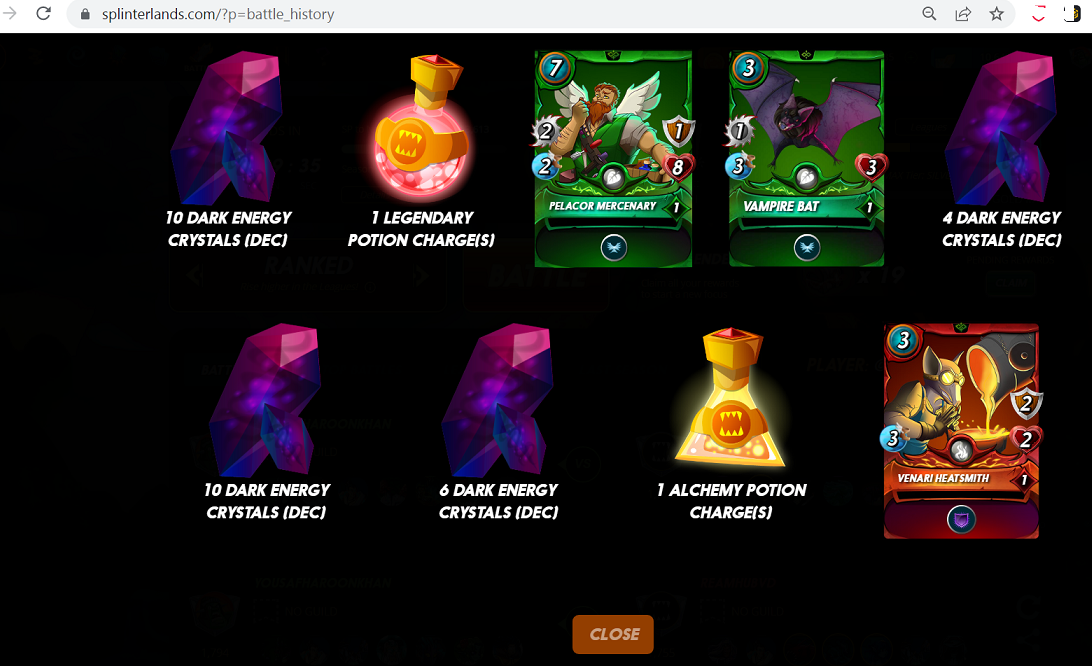 i earned very good in this focus so , i got two new monster that i had no before. one is blood maker and second is vampire bat , so i earned also 66 DEC dark energy crystal that will be useful in future and i have no any plan to sell them, so i will hold them till launch of lands , i have great hope that time DEC will play important role in land .I got 3 Legendary Potion Chargeisi and 2 Alchemy potion Chargeisi .
i am great satisfy with my this achievement .
thank you splinterlands for giving me this achievement to develop my account
---
---