Zallin - SHARE YOUR BATTLE - LAVA SPIDER
---
---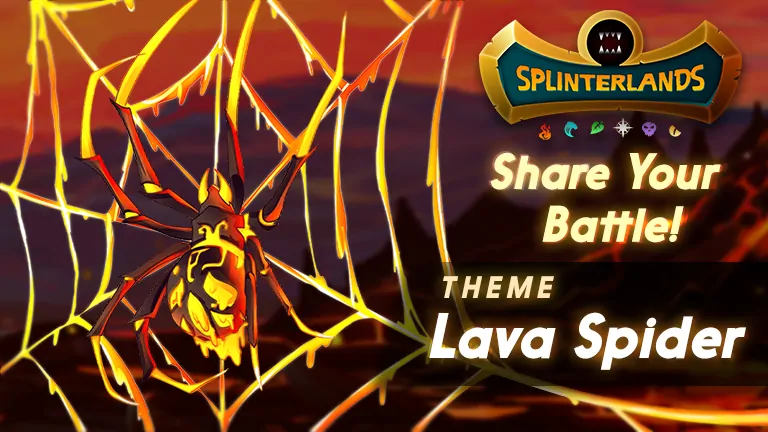 Let's go to another SHARE YOUR BATTLE event, this time the chosen card is Lava Spider a common red card from the Chaos Legion set, I really like it, I even made an art for the Splinterlands contest, I think it's a little weak in the initial lvls , I always have better options to use, I had great difficulty getting a victory using this spider😁

LAVA SPIDER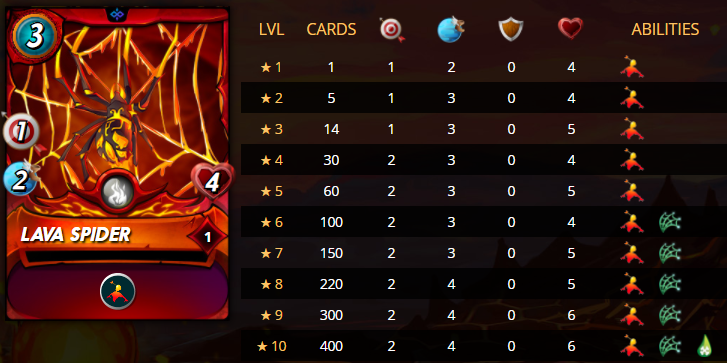 Lava Spider is a common red card, launched with the chaos legeion set, it is a long-distance combat, has low damage, HP and reasonable speed, has the Snipe ability and can acquire the Snare and Poison abilities at higher lvls. It currently costs $0.05.

My Team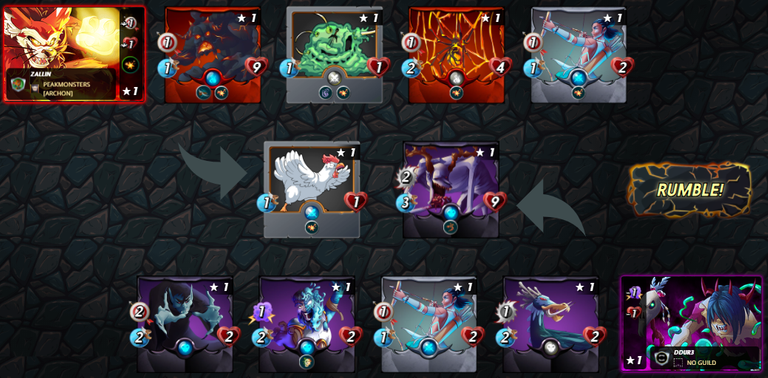 I had a great difficulty in winning a game using basic cards, I tried several and several combinations and I didn't get any that gave me a good result, after 10 games I had the idea of renting the summoner Yodim for 1 day, everything became easier and I had the opportunity to play with one of the strongest summoner in the game, just put ranged cards to gain the damage bonus and the Blast effect helped to clear the table.
YODIN ZAKU - My summoner, one of the best in the game, extremely powerful when combined with cards that use ranged attack.
FURIOUS CHICKEN - I use it whenever I have an empty slot, it serves to absorb damage.
MOLTEN ASH GOLEM - My tank, it seems strange, but he has the Close Ranged Ability, he can attack without problems in the first position, he has good HP to absorb a lot of damage.
CREEPING OOZE - I really like this card, it's neutral and costs only 1 mana, its effect decreases the opponent's speed helping you dodge and increases your chance to attack first.
LAVA SPIDER - The team's star, can attack the opponent's unprotected cards thanks to the sniper skill.
XENITH ARCHER - Cheap unit with ranged attack to receive the Yodim bonus.

The Battle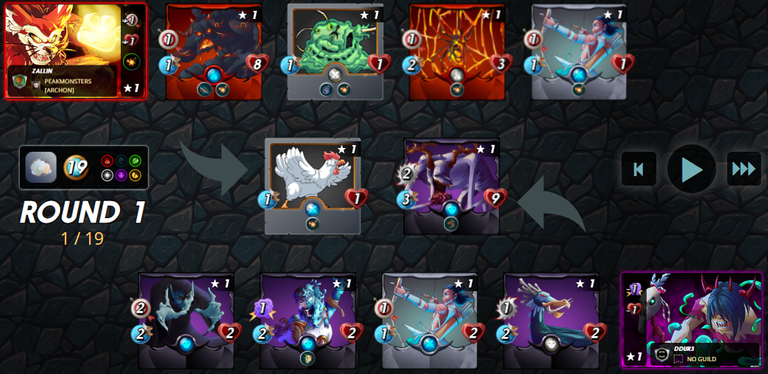 Round 1 - The match starts, it looked like my deck had a lot of advantage, the damage with Blast does a lot of damage to the opponent's backline, my chicken takes a hit and falls quickly followed by the opposing vulture.
---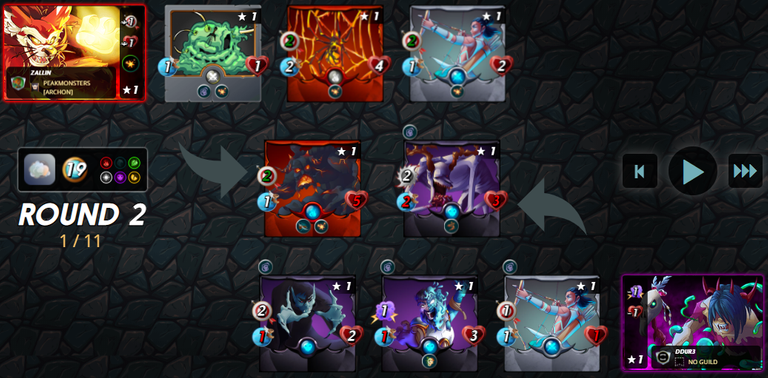 Round 2 - The round starts a little balanced, I started to think that I would have a chance of losing the match, right at the beginning of the round I lost my tank and luckily the opponent's tank also falls taking along with the archer who was damaged by Yodim's Blast skill .
---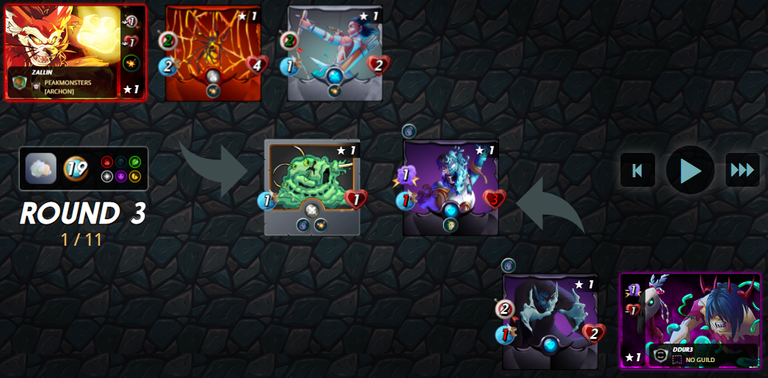 Round 3 - The victory arrived, I almost lost the match, my team was left with only the archer and Lava spider that was in the first position and couldn't attack, if the opponent hits one more time I would lose the game.

Conclusion
Extremely difficult to find a combination that gives me the victory using only the basic and cheap cards, using Yodim I won several very easily, which would not even be funny to post here, but he is not unbeatable at rank silver III and this match shows that , I won by 1 hit. I wonder what it would be like to use it at maximum lvl 😱.
Thanks again for the opportunity to be here posting and participating in these events like Share Your Battle.
Have a nice day!😁

Game Link: Splinterlands
Battle Link: Zallin Vs. DDUR
---
---
▶️ 3Speak
---
---