Earn HFT coins through staking Cake in upcoming Syrup pool
Hello lovely people of Hive community. Hopefully you will be enjoying your life with good health and spirit. Cake token has faced many ups and down in its journey. Cake recorded all time high worth of $44.18 but it observed massive and currently Cake is trading around $3.96. Investment is a good option to earn reward on your cake coin,specially for those who purchased coin at higher price.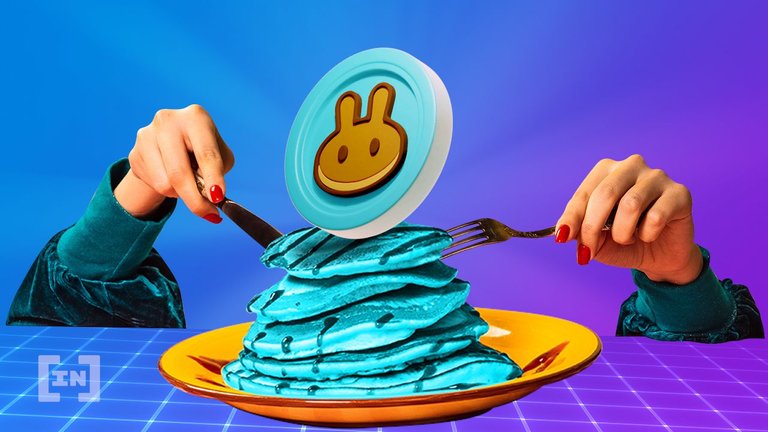 source
Personally I purchased cake around $15.Selling at current price is not a wise move wise at all. Infact, it is a good time to stake your cake into farm and syrup pool. Cake offers fixed and flexible staking. Fixed investment offers decent reward of 59.4% APR with a restriction of locking your cake for 52 weeks. You will not take advantage of any bullish run during this period. On the other hand there is a chance that price may slip further. Flexible staking only provide you less than 3% profit.
Fixed investment is great for those who want to hold asset for a longer time. For normal investors want to earn decent reward and enjoy the bullish run of coin prefer to invest in syrup pool. Now, syrup pool is a good way of earning reward on Cake platform. All you need to stake your cake for a certain period of time it will offer you reward.
Upcoming syrup pool launching on Pancakeswap is Hashflow (HFT). Total reward of syrup pool is 182,000 HFT. Coin will distributed in 10 days. Syrup pool will be started from Monday 5th December 1200 UTC. In order to provide an equal opportunity to investors initial limit of Cake staking is 100. However, after 48 hours you will invest as many Cake as you can. More cake investment will obviously decrease the APR. Best time for investment is at the start of launching pool. It will help to earn good reward. Willing to know more about this news, please click here
Hashflow is a decentralized exchange designed for interoperability, zero slippage, and Maximal extractable value (MEV)-protected trades. It allows you to trade any asset on any chain in seconds simply by connecting your wallet.
HFT seems a good new decentralized exchange. Time to try the new syrup and earn decent reward. What is your opinion my friends?
This is it for my today post. Wish you all a very happy, healthy and prosperous life ahead. Have a nice time.
---
---