Insomnia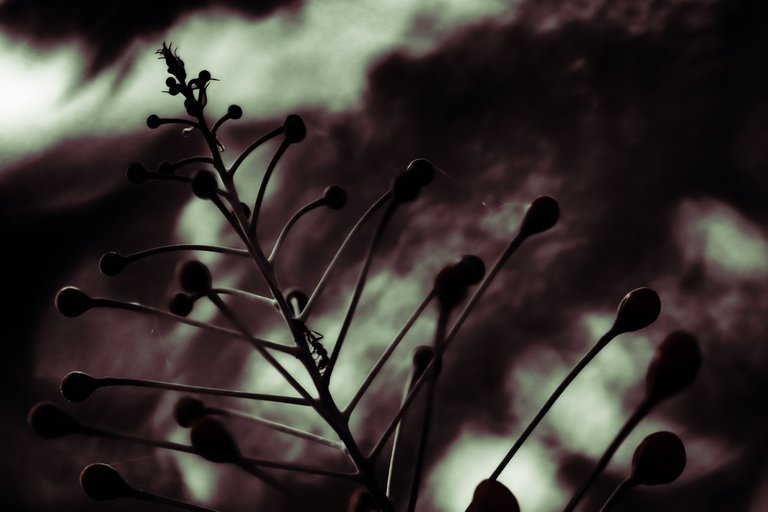 I have always felt that trying to dissect a film from a technical viewpoint drastically ruins the cinematic aesthetic a film offers. For example, if you try to do technical analysis on a movie like "The Room," which most refer to as "it's so bad that it's actually good," you'll miss out on enjoying the sheer mindless stupidity, lousy acting, miserable plotholes and a chance at feeling good about your existence as the movie ends. You will Miss out on a chance at feeling good afterward, thinking about how bad it was and how good it feels to not get the short end of the stick yourself:VV. Well, I avoid writing a critique nowadays primarily because I have come to understand that I don't have enough general knowledge about cinema to do so. Moreover, a film for a generic viewer is only to be experienced. One should only do so if they are a massive enthusiast of cinema as a study discipline and want to pursue a career in film making like our native cinema guy, brother @notacinephile. Don't get me wrong, I'm not defaming cinema critiques in any way whatsoever. I'm just saying that, at times, it's better to let your inner cinema critic sleep for a bit longer, as it is not everyone's cup of tea, including my own self. Cinema is one of the highest forms of art. So a piece on cinema too must do it justice. If you want examples of such content, take a peek at our notacinephiles blog.
Another reason why not critique a movie is when you already know it isn't claiming to be good. If you take a look at Indian films, to be more precise, action movies of the said film industry, the action sequences in them don't follow physics. And most of the songs in those films break the fourth wall as if it means nothing. Music, if used precisely in a cinema, is a powerful tool which they don't use how it should be used. But even with shitty action sequences and make-believe plots, a gazillion bunch enjoy watching them. Not because they don't have options to pick good movies to watch, but because they watch movies for the heck of it so that they can escape reality for a moment, not the other way around. This leads me to the title of this post that refers to a movie with the same name, Insomnia which I will not be analyzed in any form. I'll only be talking about why I like the movie so so much as I just plainly enjoy it for the sake of cinema, even after watching it a dozen times.
If you don't already know, a quick google search would tell you everything you need to know about the film, including who directed it. Now, I'm not a Nolan cultist, but probably this is his most underrated work. I say underrated because, to me, it is right up there, in the highest tier of the psychological thriller as a genre of cinema.
Well, there are quite a few reasons behind the film being rated so poorly. Mainly because the plot is nothing new or unique. There has been plenty of films produced from this genre, and Insomnia, in retrospect, has nothing much remarkable to offer. Also, this one didn't live up to his previous work Memento. After all, the movie is a remake of a Norwegian thriller film with the same name, and a general stipulation among the masses is how good can a remake be.
But to me, it is a good film because of the setting it incorporates. It has been a decade since I watched it for the first time. I was only a kid back then, and the film offered me so much food for thought. Before watching the movie, I didn't know about the existence of a midnight sun or polar night. It was freakishly fascinating to learn that there are places on earth where the sun never sets for months in the summer times. The same goes for the polar nights when the sun doesn't rise for similar duration. And it was more fascinating to see an almost morally culpable police detective, ridden with Insomnia which resulted from the mental trauma of him accidentally killing his partner and being unable to adjust to the nearly perpetually bright midnight sun, chase after a murderer in that environment. At times, you'll be able to actually feel his struggles trying to cope with the immense guilt and failing because of the Insomnia gradually eating away his mental efficiency to even think properly. And due to his sleeplessness, he makes quite a few mistakes that, in the end, don't bode very well for him.
I can very much relate to this because I have suffered from Insomnia. I know the euphoria it brings along with it, And when someone because of it ultimately crashes, it takes so much out of them to get back and land on their feet again. Of course, I'm no decorated police officer in a film with assured grandeur awaiting in the end, but I can at least imagine how it would feel to be up there in the mountains doing detective work under the seemingly perpetual sun. And that is why I have re-watched the movie almost every year since 2010 again and again. Just a good old plain cinema to be enjoyed by a generic viewer.
---
---