No Good Mr. Mad

My grandfather was a landlord. Not the landlords of today, like an actual landlord with an estate, granaries, lush bountiful farmlands blending into the horizons and villages full of peasants. This was back in a time when the country named Bangladesh did not yet exist. We were still East Pakistan, a provincial wing for the greater Pakistan. A chaotic time no less. Back then within a 30-40 year time frame the whole Indian subcontinent was divided two times through bloody massacres and riots that followed with unimaginable violence.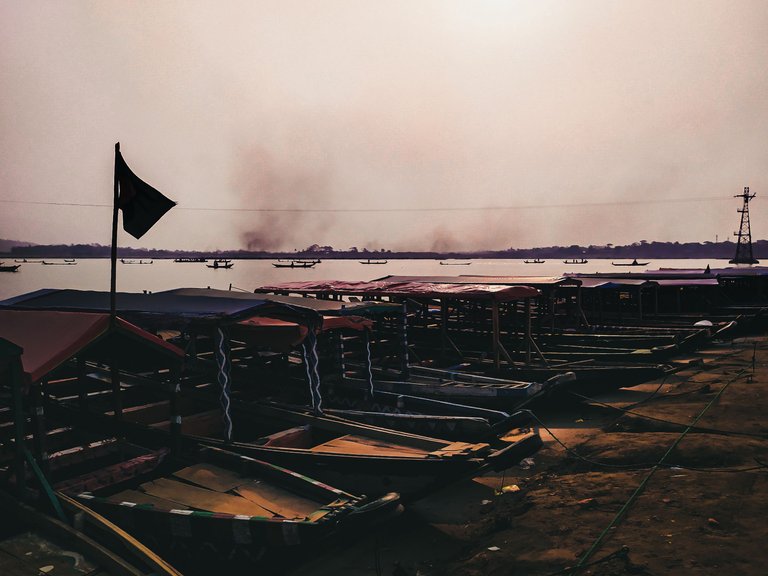 Up to a certain point in time my grandfather's barony was devoid of violence. It was a remote area in one corner of the gigantic Himalayan valley that stretched to Bay of Bengal , no stable paths connected the peerage to the major towns and cities, a secluded border and people were generally happy as most of the mainstream politics of the land rarely ever touched the barony. In a nutshell, if Walt Disney was a Bangladeshi, he surely would've made a film about him, he was that peaceful. It was an almost utopic until within a span of 20 years, he had fathered 6 children and thus began a perilous journey of his internal peace to eternal damnation.
The oldest child was a daughter. A beautiful girl with sharp chins, and slick nose. A feisty kid who was hell bent on exploring every inch of the land. As everyone knew who she was, she could roam around and about practically everywhere and not even a mosquito would bat an eye. The day she was born, the festivities knew no bounds. But my grandfather was unhappy. A barony was a patriarchal social institution and a girl sitting at the chair would be a red strike in his legacy. So he tried again. If a marriage counselor was present there, he would've told him dutor beshi noy, ekti hole bhalo hoy but I think he wouldn't have listened. Muslims back then who adhered to a blind faith didn't believe in "Pulling out". Birth control to them was synonymous to blasphemy. And so he had another child, and this one was a boy.
As I said, my grandfather was a pious religious man. With strict discipline and routine to his own life but he never knew how to enforce it on others. This boy of his was to fulfill that void. He wanted him to have all the opposite traits he didn't have along with his own kind nature. But the second born rejected the good things he tried to teach him. Instead all the violence oozed out in his psyche. Often he would let them out in such vicious vile ways that kept shocking my grandfather.
So he tried again and stopped after another two girls and two boys, and none of them could visualize what my grandfather had envisioned. The girls were exactly like the first born. Quiet yet adventurous, disciplined like him yet he could not picture any of them sitting in the throne. And with the boys he had tried the same routine. And failed. The second boy turned out to have a twisted sense of justice, and the third one, my father, a philosopher, or a Sufi perhaps.
Long before the war, due to who would get the inheritance, my two uncles had stabbed one another. It began with a pair of shoes. A silly fight about a pair of sandals had led to the demise of one of them. A push, a broken collarbone, in retaliation, the other one got stabbed in the neck with a khunti (a long kitchen utensil that is used to cook bread).
I was very young, that young when kids don't remember much of the stories they are told, when my father brought my grandfather to our home. He had outgrown and gave away most of his lands among all of the members of our extended family. But the royal vibe had still persisted in him. Thick well-kept long white beard, white hairs on the head, classy but well-worn clothes, as if he was an old man who travelled back to the future. At nights, he used to tell me stories. Stories about his youth, his adventures. Yet something was missing in his voice. Perhaps the loss had still persisted 30 years later. A few months later, he had died while goimg to hajj, a yearly pilgrimage Muslims take and go on to visit Mecca, the land of the prophets.
Years later, when I grew a curiosity and started trying to find my family lineage, I found out an odd little detail. Centuries ago there was a practice among my great great grandfathers of inbreeding. To keep the blood pure. And that eventually evolved into a gene that triggers madness. At first this seemed funny to me. But now when I see my siblings fight too in a similar fashion, spew out utter garbage in shouting matches, it seems true. Vivid, persevering even. And now that when I think more about it, Game of Thrones nailed it. Aristocracy is full of weird stuff.
---
---