Have you Lost faith in crypto market after FTX?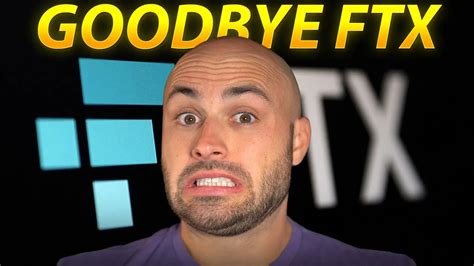 Many projects have failed because they simply weren't willing to take a stand and be counted on by their backers. There are always going to be those who will continue to question the wisdom of moving forward in this space and those who want nothing more than to see it cleanly outmaneuvered once and for all by other cryptocurrency projects. Here's what you need to know about crypto-based ventures after one failed effort following another — and how you can plan ahead if things go South again
The cryptoverse is still in its infancy.
This is a label that cryptocurrency boosters have used to describe themselves for years. They've been very clear in their goals and goals have always focused on the future — the new, better, and more lucrative future, for the love of all things digital. This meant that the early stages of the market were extremely fragmented with a combined market capitalization of less than $500 million at the time of writing this article.
The price of ether is going through the roof.
This one is true in the sense that the price of Bitcoin is going through a significant all-time high. At the time of 2021, the price of Bitcoin sits at around $65,000 — a high that it has maintained for the majority of the year. However, even at this point, it's clear that the cryptocurrency market is still very much in its infancy.
Another crypto exchange is down.
There have been a number of large-scale hacking and cyber attacks in the last few months that have seriously impacted the industry as a whole. But with FTX recently collapsed, it is another blow that lead to crypto market to under water and possible more regulations to come for enforcement about how frauds are going to take away users money with high leverage until someone finds out.
Posted Using LeoFinance Beta
---
---