Happy Birthday Hive!
What a momentous day! In truth, it feels like years since we have been here but it was one long year ago we took things into our own hands.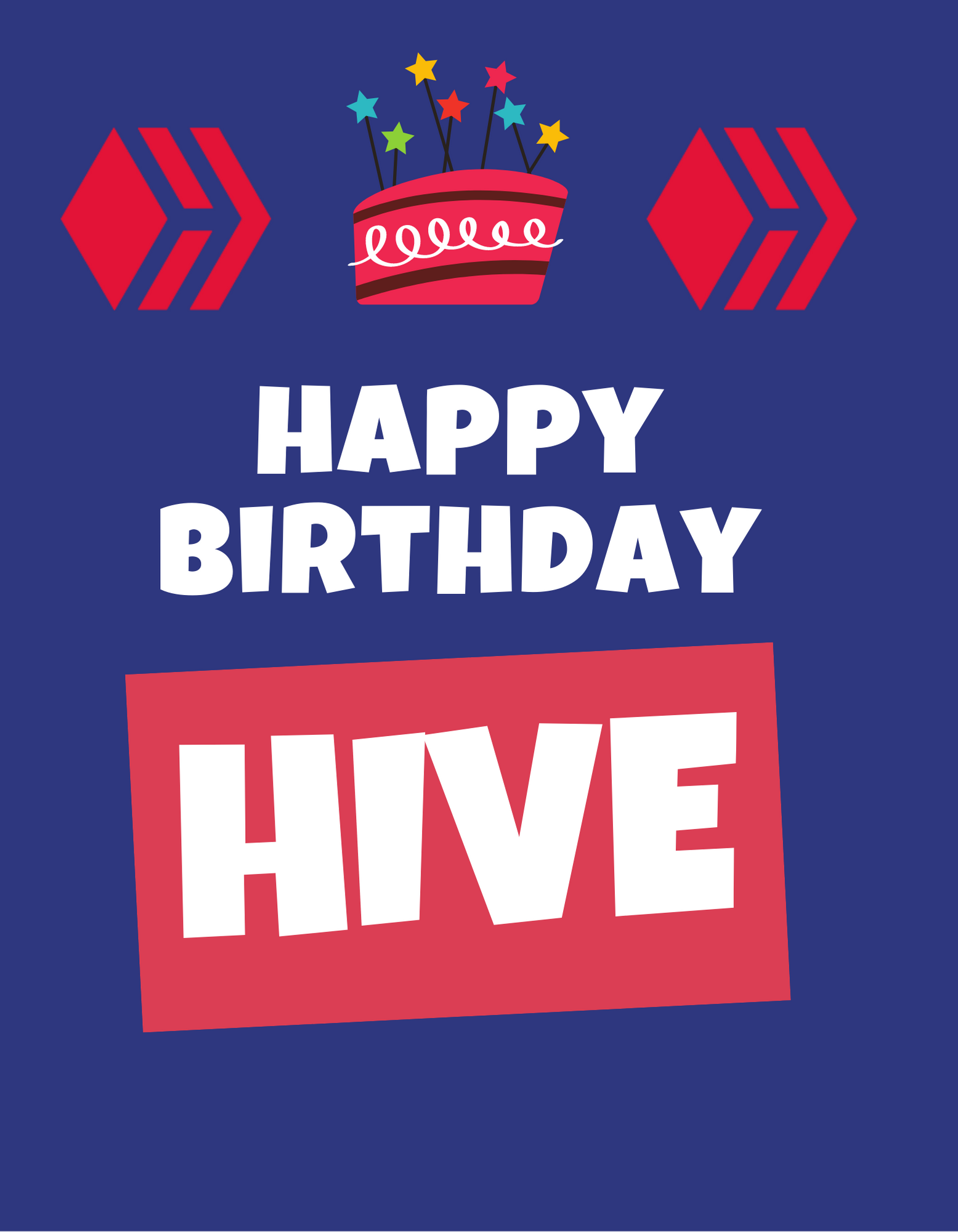 I stole this image from
@geekgirl
who is legit and deserves a follow anyhow.
What a year. Makes me wanna shoot some fireworks off and yell VIVA LA REVOLUCION! The true leaders of the STEEM Blockchain collectively took their toys and left the sand box that was being used as a litterbox buy a wealthy visionary. You would have thought the vision that went into creating that wealth would have enabled him to see the self serving trap he was falling into but there you have it.
What happens when you plan a coup, buy the victory in the war, and start replacing the loyal, invested and dedicated leaders with sock puppets? Those citizens pull up their roots begrudgingly and are followed to the next nation by like-minded folks who believe in the original decentralized vision, and the power of that community to start brand new without losing a thing. If it is someone else's property, you are borrowing it and it can be taken back or manipulated. No thanks. Let's Hive!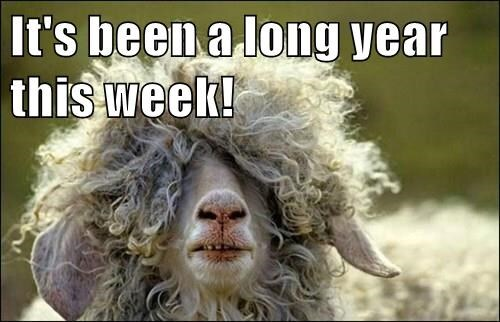 Source:
https://www.dailykos.com
What a year it was.
My initial thoughts were around the notion that the momentum I had spent years building with my content and network were likely to be flushed. That was short-lived as I saw that the STEEM -> Hive fork involved my stake immediately doubling, and watching the price for $hive shoot up 8X to $.80. That honeymoon was over fairly quickly and there was work to do.
All tools had to be redone, networks had to be re-established, and you really had a chance to clear out the skeletons in your follow list. Then there were the new guard of witnesses to choose. There were moments where it felt things were unravelling and a premature mourning for the loss of the great community. That is where the blockchain started to shine, and the noise was pushed aside so that it was once again clear to build new and strong relationships with those who had crossed the divide.
It really was a sea change of upheaval and challenges. Time spent out of your comfort zone is where the biggest strides are made. So we are so much better off on our blockchain with a tough year under our belts.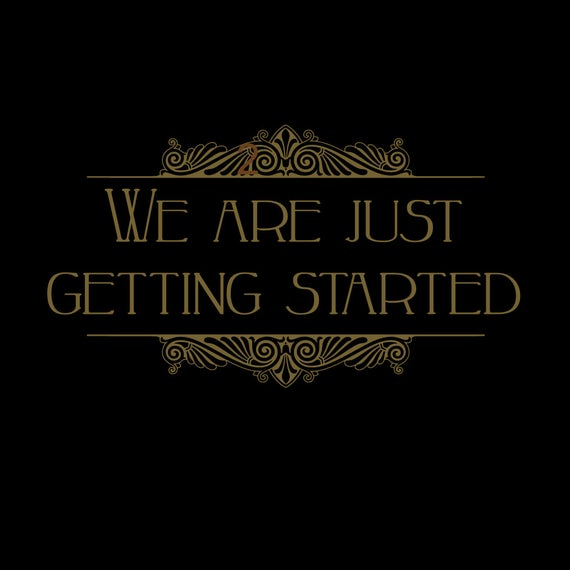 Source:
https://www.etsy.com/listing/291090355/we-are-just-getting-started?
As I spread the word on Twitter with our relentless mascot @nathanmars, and on facebook for those with good content, I found myself thinking of an elevator pitch for when people ask. Sales and marketing guys gonna sales and market. It went something like, "On the crust, it is a blockchain based, decentralized blogging platform where your 'likes' become a few pennies or even a few bucks. When you dig deeper, it is a global community of content creators and developers, perfectly poised to attract all sorts of web 3.0 innovators and redefine global commerce." Talk about zero-to-sixty.
Among dozens of examples one could name is @khaleelkazi who has been blazing trails since back in the day, and the revolutionary @leofinance phenom, one among many projects making a stir. I started typing them but backspaced it all because of the risk of leaving out too many off the list. We really are just getting started.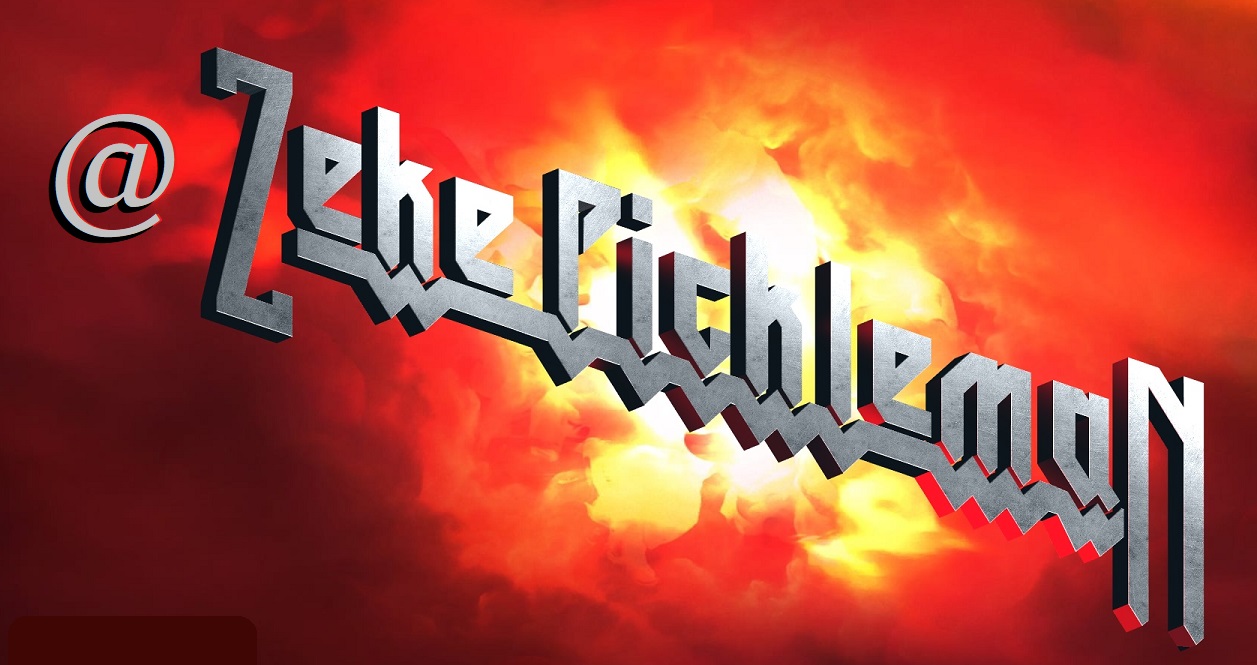 Thus, my #happybirthday essay. The 'Dead might say, "what a long strange trip it has been" and we are only at the beginning. I am excited to see a recent appreciation in the value of stakes we have all been building so long. I am proud of those of us who have seen it through this far, and glad for old friends popping back up. I guess I am gruntled!
---
---