My Crypto Journey || From Rags To Riches || Day 14 || Above 1400$
Hey guys. It's been 4 days since my last update and things are still going pretty good.
My portfolio value increased with almost 250$ and is now standing at 1450$.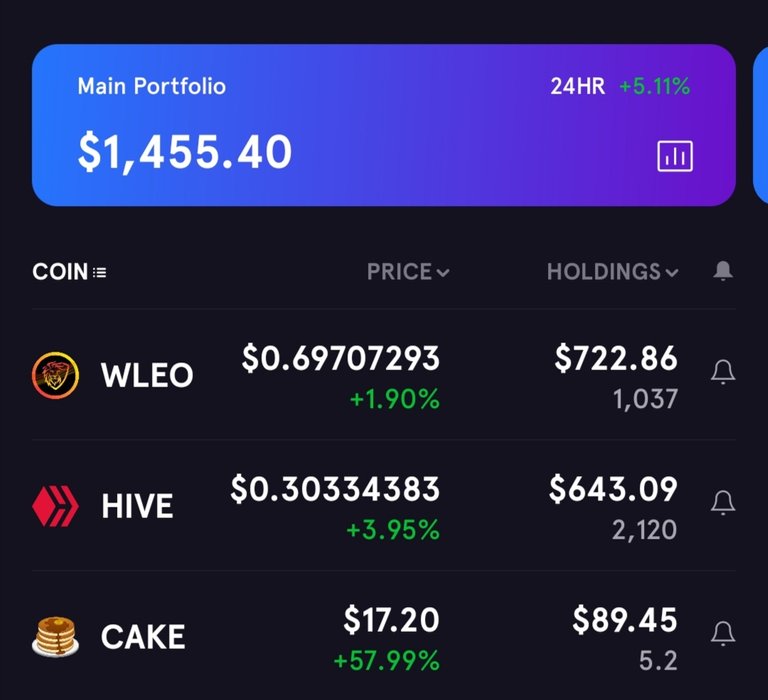 Cake is crushing so hard it's unreal. Only a month ago it was still trading at 0.60$. Now it reached almost 18$. I so wish I would not have sold it 3 months ago for 0.50$. Such a stupid mistake. And I really think that there still is a lot of room for growth for pancakeswap and Binance Smart Chain.
Anyway, thanks for reading and see you guys in my next update.
To the moon!
Posted Using LeoFinance Beta
---
---