My Crypto Journey || From Rags To Riches || Day 8 || Above 1200$
Hey guys and welcome to day 8 of my crypto journey update. Things are looking good again with my portfolio above 1200$.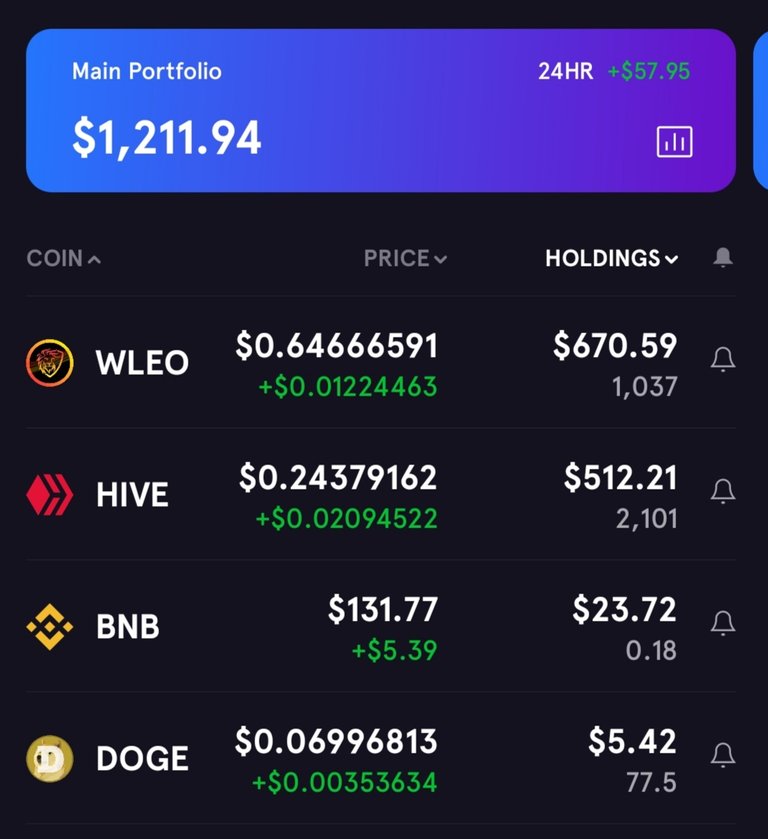 My Hive account value is above 500$ for the first time which is definetely azing. I also added a bit more Leo and BNB since yesterday's update.
T would be awesome if the crypto marketing will keep going like it did this year and if I would reach 1500$ much sooner than I would expect.
Anyway,thanks for reading and see you guys in my next update.
Posted Using LeoFinance Beta
---
---