Music Career begins at Level 40

What's up, 1Up Community and Starmates!
I have shared from my previous post that I will focus on reducing EGO, because it skyrocketed after I got Touring Coach.

As of now, I completed 30 Basic Singing lesson, 30 Guitar Lesson, 3 Production Lesson, and 4 Piano Lesson.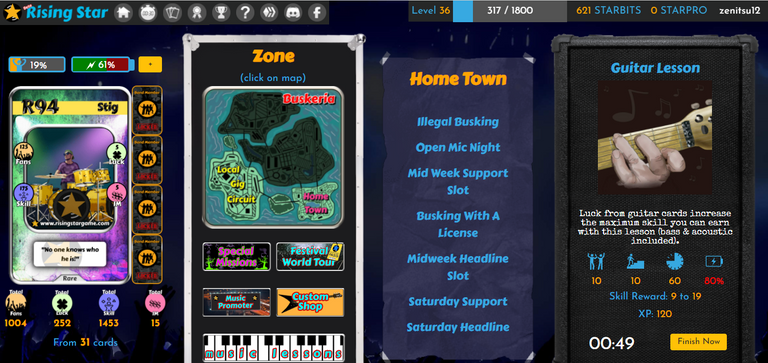 I was able to reduce my EGO from 52% to 19% by doing music lessons. I have not earn much Starbits from missions and I staked my Starbits in Record Staking. I am currently at Level 36, with 31 Cards. I have 1004 Fans (995 from cards and 9 Temporary Drunks), 252 Luck, 1453 Skill, and 15 IM.


I'm ranked 1027 and planning to move higher by doing missions and buying packs.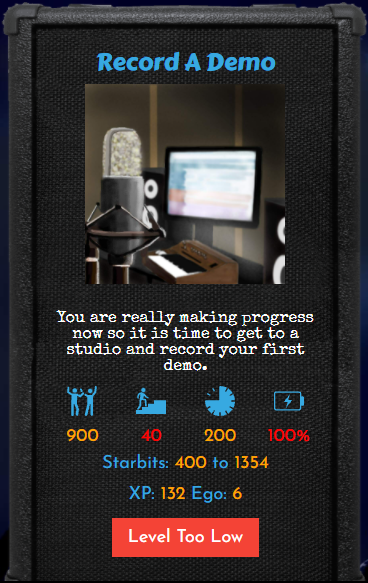 My next goal will be to reach Level 40 to perform a Record Demo.
Thank you for reading and I hope that you enjoy playing Rising Star. Happy Halloween 👻👻👻
---
---