CONTEST TO WIN 200 PGM TOKEN (server discord online) week 5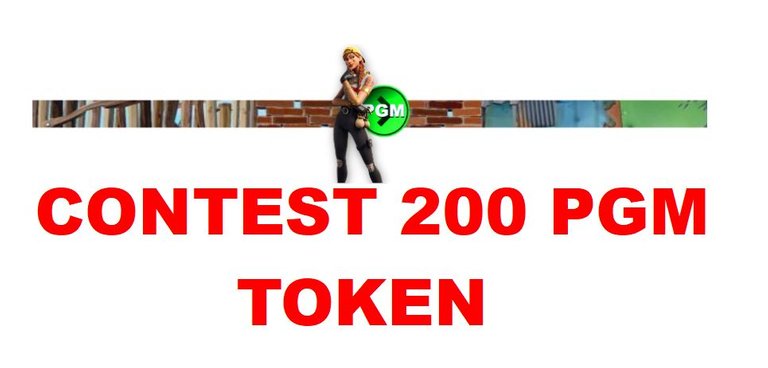 photo by @darkflame @finguru edit by me
---
---
Hello everyone guys today share the winners and I let you win another 200 pgm tokens, if you want to stay up to date on the progress of the token or if you want to discuss some updates with me you can do it by entering here.
If you want to know the new info you can see my last post from here
Congratulations to the past winners of the contest who are @weesleytv @moeenali @choof @jfang003 and thank you all for participating.
Thank you very much for the countless number of comments reached in the last episode

We also won the award with the best number of comments that day together

---
---
PERFORMANCE OF THE TOKEN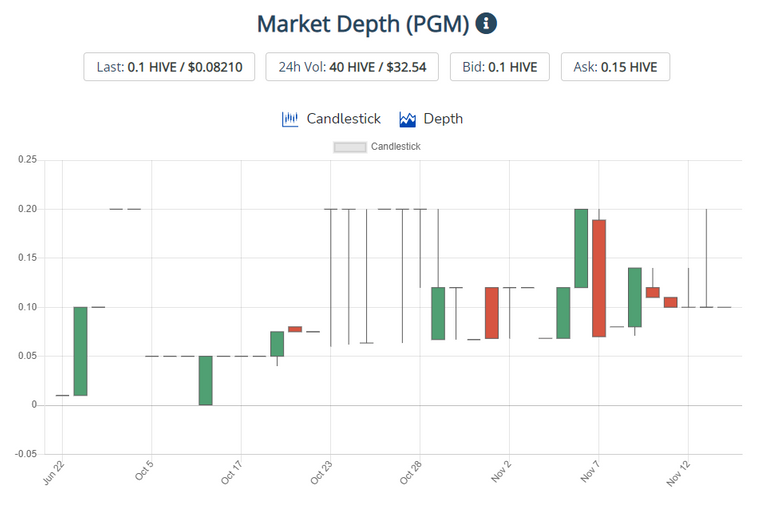 photo by site Hive-Engine
Hello to all friends of the hive community, today like every day that a post comes out let's analyze how the PGM token behaves, in fact today we have a fairly high volume, 32 $ of volumes and therefore almost 40 HIVE of volume in the last 24 hours, the most winged purchase request has decreased to 0.1 HIVE X PGM, while the request to buy the token is 0.15 HIVE m, moreover today something has happened that has not been seen for some time, in fact the token had returned to 0.20 HIVE X PGM, i.e. 1 HIVE = 5 PGM.
Now 1 HIVE = 10 PGMs
1 PGM = $ 0.08
---


photo by @finguru
---
HOW TO WIN PGM TOKEN
To participate in this contest you only have to do one thing...
---
Comment by saying that he participates in the contest.
NO UPVOTE - NO REBLOG - YOU DON'T NEED TO BUY A TOKEN
Obviously anything said above will be appreciated, but it will not affect the contest.
---
The prize pool will be split between 4 players, so 50 PGM per person. The winners will be chosen randomly from the site Blia.it
After each comment you will receive your number, which will be 1-2-3 or 100 if there are 100. Your number will be your "tiket of fortune"
---
---

photo by @astrocreator
ESP
---
---
Hola a todos chicos hoy compartan los ganadores y les dejo ganar otros 200 tokens pgm, si quieren estar al día sobre el progreso del token o si quieren discutir algunas actualizaciones conmigo pueden hacerlo ingresando aquí.
Si quieres conocer la nueva información, puedes ver mi última publicación desde aquí
Felicitaciones a los ganadores anteriores del concurso que son @weesleytv @moeenali @choof @jfang003 y gracias a todos por participar.
Muchas gracias por la innumerable cantidad de comentarios alcanzados en el último episodio.

También ganamos el premio con la mejor cantidad de comentarios ese día juntos.

---

RENDIMIENTO DEL TOKEN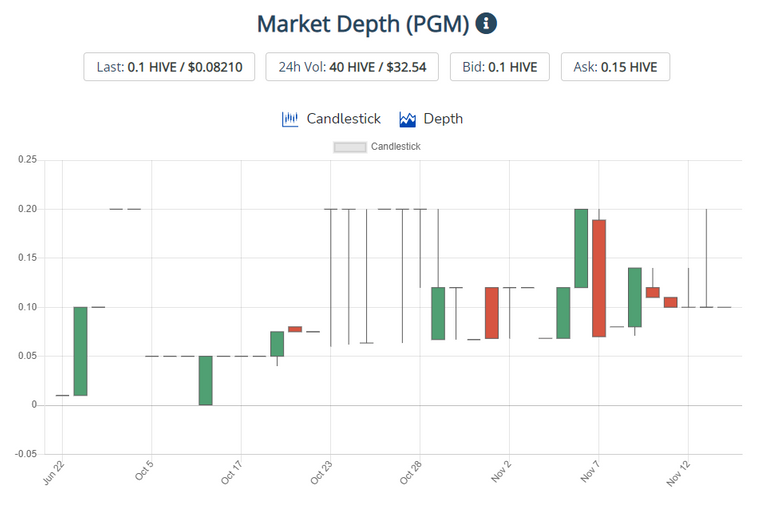 ---
Hola a todos los amigos de la comunidad colmena, hoy como cada día que sale un post analicemos como se comporta el token PGM, de hecho hoy tenemos un volumen bastante alto, 32 $ de volúmenes y por lo tanto casi 40 HIVE de volumen en los últimos 24 horas, la solicitud de compra más alada ha disminuido a 0.1 HIVE X PGM, mientras que la solicitud de compra del token es de 0.15 HIVE m, además hoy ha sucedido algo que no se veía desde hace algún tiempo, de hecho el token había vuelto a 0.20 HIVE X PGM, es decir, 1 HIVE = 5 PGM.
Ahora 1 HIVE = 10 PGM
1 PGM = $ 0.08

---
CÓMO GANAR PGM TOKEN
Para participar en este concurso solo tienes que hacer una cosa ...
---
Comenta diciendo que participa en el concurso.
SIN VOTO A FAVOR - SIN REBLOQUEO - NO NECESITA COMPRAR UN TOKEN
Obviamente todo lo dicho anteriormente será apreciado, pero no afectará al concurso.
---
El premio acumulado se dividirá entre 4 jugadores, es decir, 50 PGM por persona. Los ganadores serán elegidos al azar del sitio Blia.it
Después de cada comentario recibirás tu número, que será 1-2-3 o 100 si hay 100. Tu número será tu "tiket of fortune"
---
---
---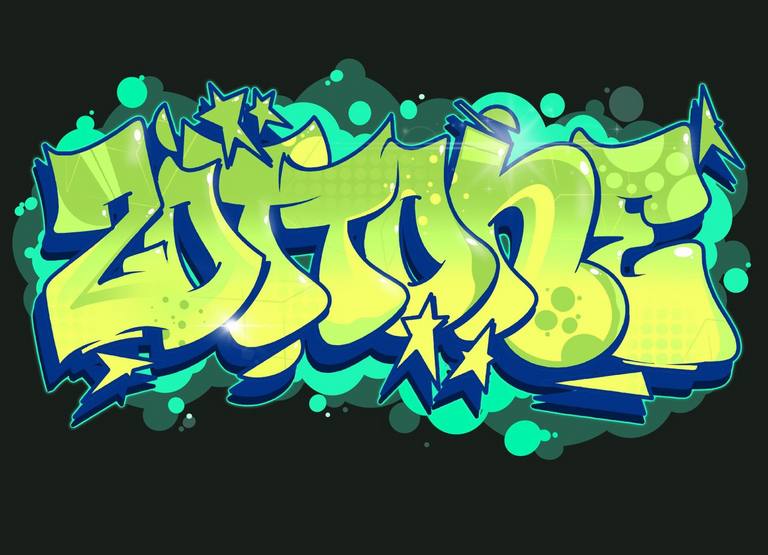 ---
Follow me on
TWITTER ---> https://twitter.com/zottone444
TORUM ---> https://www.torum.com/u/zottone444
HYPPER ---> https://hyprr.com/profile/zottone444
NOISECASH ---> https://noise.cash/u/Zottone444
READCASH ---> https://read.cash/@Zottone444
BLURT ---> https://blurt.world/@zottone444
JOIN ON TELEGRAM ITALIAN GROUP ---> https://t.me/hiveitaly
FOLLOW HIVE ITALIA ON ---> Twitter -- Instagram -- Fecebook
photo by @rankoree / @darkflame / @astrocreator / @finguru / hive-engine .
My private socials
Instagram---> ale_zotta_
---
Links that may be useful to you for the PGM token
Buy it here
If you don't know how to buy the PGM token click here
If you want to know what projects we collaborate with, click here and here
If you want to become a sponsor of the project click here
joins the PGM discord server
Buy games by paying with hive-HDB-Pizza Token here @thebeardflex
To buy my microphone click here
To join my fortnite community click here
---
Call you have old participants
@bencwarmer
@krok75
@aiovo
@imfarhad
@libertycrypto27
@blumela
@dynamicrypto
@blue.rabbit
@josseangel
@astrocreator
@misterc
@motivationsimo
@brutalmonkey
@tampilyne
@tokutaro22
@mrhuman88
@rickmc10
@dwixer
@mimi05
@atma.love
@lebey1
@moeenali
@flauwy
@melinda010100
@lozio71
@hollowknightgod
@cryptounicorn420
@choof
@servelle
@kwskicky
@bokica80
@bear.oneup
@ministickupboy
@stewie.wieno
@mchero
@mrhuman88
@jfang003
@lokywolf2295
@captaincryptic
@visionaer3003
@dagobert007
@shiftrox
@subidu
@pablodare
@weesleytv
@mvl2304
@oscarpower55
@joetunex
@cantfoldaces
@ahmetay
---
---