PGM, A GIANT UPDATE (ita-eng) [ The function is not active yet!]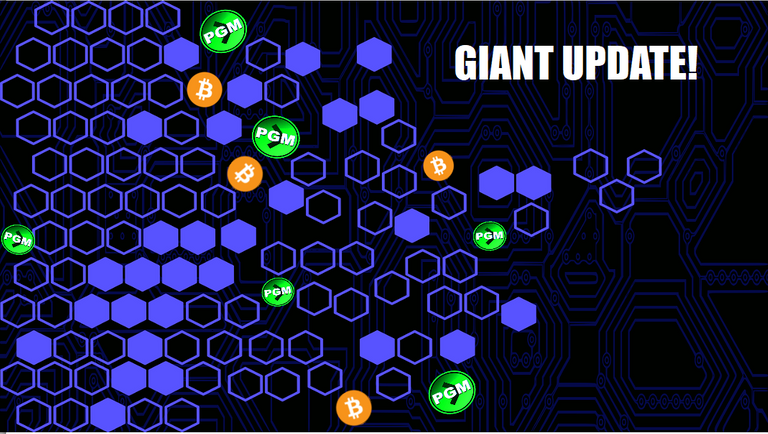 Hello everyone, PGM community, we have been making updates for everyone for a long time now, for those who don't have PGMs, for those who have few, for those who have little investments, for those who have 500 PGMs in stakes and then sell everything, etc., for us there are no distinctions, we always aim to give you a super efficient service that will never make you stop loving PGMs, the only update we have made is for PGM whales, that is for those who have at least 5K in stakes in their wallet of HIVE-ENGINE in stakes!
In the last few weeks, we have been adding more and more HIVE tokens, born on HIVE and working and helping the growth of HIVE, just think of tokens like LVL STARBITS or MOTA and BUDS , both tokens from @hashkings , but also from the most played game in the world on blokchain , the DEC token from splinterlands! In addition to this we at PGM are planning to add other tokens that can earn you NFT with auctions or other , but that's not what we will talk about today in this post!
Today we are here to talk about the mother and father of all cryptos, the most famous and the most important, the one who created the concept of blokchain, who created the concept of CRYPTO and freedom!
WE ARE TALKING ABOUT BITCOIN
Well yes the PGM project is ready to add the BTC king!
The feature is in the experimental stage but we already have some great ideas in mind, here's what we came up with:
You will need to have at least 2500 PGMs in your stake

The commands that will be sent will always be 10 per day

The tokens that will be sent to the recipient of the !PGM command will always be the same
So, you may be thinking, where are the advantages? Well, here they are
Whoever sends the command will receive, in addition to the usual tokens already provided by the project, the token SWAP-BTC.
The amount as you can imagine will be quite low, only 0.00000001 SWAP.BTC per command, but this means that after 10 commands you will have 0.00000010 SWAP.BTC, and with 20 commands you will have 0.00000020 SWAP.BTC and so on! This will be a unique service that PGM holders from 2500 PGM in stake upwards will have!
This adding up all the tokens you receive will be a huge advantage!
Also for holders from 5000 PGM and up the advantage of doubled rewards will not end, so 0.00000002 SWAP.BTC per command!

All this is only in experimental phase!
If you want to support the project you can send SWAP.BTC to @pgm-curator , if we get a lot of support we might increase the number of BTC we will send!
STAY TUNED!

PGM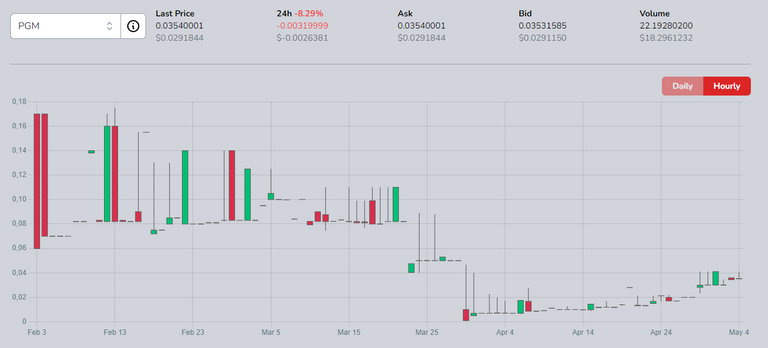 ---
---
---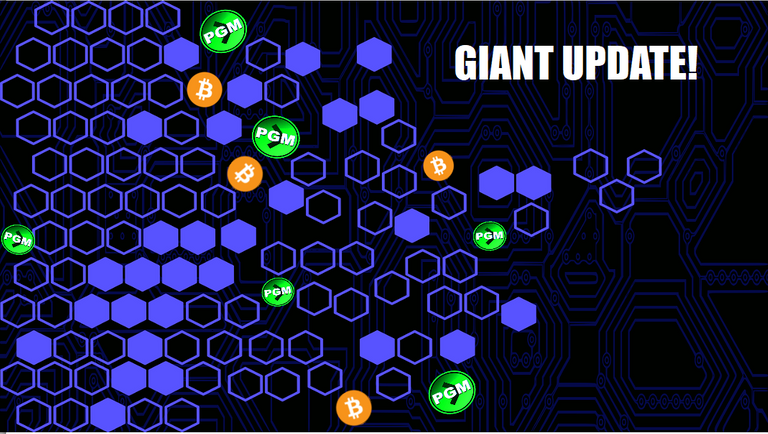 Ciao a tutti community di PGM , ormai da tempo stiamo facendo aggiornamenti per tutti , sia per chi non ha PGM , che per chi ne ha pochi , per chi investe poco , per chi tiene 500 PGM in stake e poi vende tutto ecc, per noi non ci sono distizioni , noi puntiamo sempre e solo a darvi un servizio super efficiente che non vi farà mai smettere di amare PGM , l'unico aggiornamento che abbiamo fatto è per le balene di PGM , cioè per chi ha almeno 5K in stake nel proprio wallet di HIVE-ENGINE in stake!
Negli ultimi giorno , nelle ultime settimane , abbiamo aggiunto sempre più token di HIVE , nati su HIVE e che lavorano e danno una mano alla crescita di HIVE , basti pensare a token come LVL STARBITS oppure MOTA e BUDS , entrambi token di @hashkings , ma anche del gioco più giocato al mondo su blokchain , il token DEC di splinterlands! Oltre a questo noi di PGM abbiamo in mente di aggiungere anche altri token che vi potranno far guadagnare NFT con delle aste o altro , ma non è quello della quale parleremo oggi in questo post!
Oggi siamo qui per parlare della madre e il padre di tutte le crypto , il più famoso e il più importante , colui che ha creato il concetto di blokchain , che ha creato il concetto di CRYPTO e di liberà!
STIAMO PARLANDO DI BITCOIN
Eh bene si il progetto PGM è pronto ad aggiungere il king BTC!
La funzione è in fase sperimentale ma abbiamo già delle belle idee in mente , ecco cosa ci è venuto in mente:
Bisognerà avere almeno 2500 PGM in stake

I comandi che verranno inviati saranno sempre 10 al giorno

I token che verranno inviati al ricevente del comando !PGM saranno sempre gli stessi
E quindi , starete pensando , dove sono i vantaggi ? Beh eccoli a voi
Chi invierà il comando riceverà , oltre ai soliti token già previsti dal progetto , anche il token SWAP-BTC
La quantità come potete immaginare sarà bella bassa , solo 0,00000001 SWAP.BTC a comando , ma questo vuol dire che dopo 10 comandi avrete 0,00000010 SWAP.BTC , e con 20 comandi avrete 0,00000020 SWAP.BTC e cosi via! Questo sarà un servizio unico che avranno gli holder di PGM dai 2500 PGM in stake in su!
Questo sommando tutti i token che riceverete sarà un vantaggio enorme!
Inoltre per gli holder da 5000 PGM in su non finirà il vantaggio delle ricompense raddoppiate , quindi 0,00000002 SWAP.BTC a comando!

Tutto questo è solo in fase sperimentale!
Se volete supportare il progetto potete inviare degli SWAP.BTC a @pgm-curator , se il supportò sarà tanto potremmo aumentare il numero di BTC che vi manderemo!
RIMANETE CONNESSI!

PGM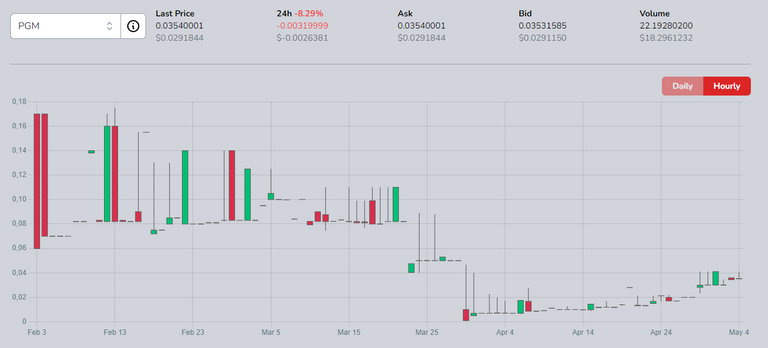 ---
---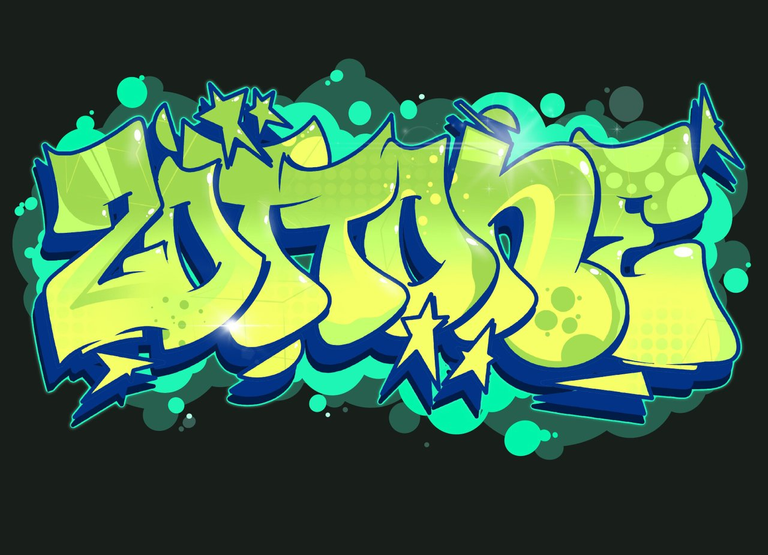 Follow me on
TWITTER ---> https://twitter.com/zottone444
TORUM ---> https://www.torum.com/u/zottone444
HYPPER ---> https://hyprr.com/profile/zottone444
NOISECASH ---> https://noise.cash/u/Zottone444
READCASH ---> https://read.cash/@Zottone444
BLURT ---> https://blurt.world/@zottone444
JOIN ON TELEGRAM ITALIAN GROUP ---> https://t.me/hiveitaly
FOLLOW HIVE ITALIA ON ---> Twitter -- Instagram -- Fecebook
photo by me / @hashkings /hive-engine
---
If you want to buy/sell Dcity cards with the PGM token from the NFTM.art shop click here
---
My private socials
Instagram---> ale_zotta_
Twitch ---> zottone
---
Links that may be useful to you for the PGM token
Buy it here
If you don't know how to buy the PGM token click here
If you want to know what projects we collaborate with, click here and here
If you want to become a sponsor of the project click here
joins the PGM discord server
FOLLOWE PGM ON TWITTER
Buy games by paying with hive-HDB-Pizza Token here @thebeardflex
To buy my microphone click here
To join my fortnite community click here
---
@solymi
@serhotest
@captainquack22
@nyinyiwin
@nyimwa
@davot
@chapelle
@jakkal
@pousinha
@gestion.alive
@amaillo
@steem82868
@dynamicrypto
@torran
@japex1226
@r1s2g3
@jonimarqu
@krueger053
@hive-131968
@stea90
@elikast
@ravenmus1c
@servelle
@arpuch
@luizeba
@hhayweaver
@atma.love
@solairitas
@itharagaian
@stdd
@mad-runner
@davidxxl
@agog
@tokutaro22
@ivanslait
@brianhuang
@johnripper
@operahoser
@failingforward
@thgaming
@zottone444
@c3r34lk1ll3r
@new.things
@florenceboens
@mehmetfix
@kryptodenno
@maggotmilk
@uggya
@aweee
@danideuder
@cpol
@drunksamurai
@stewie.wieno
@kizunasport
@imno
@henruc
@nahueldare3627
@pablodare
@token-thx
@thx.archon
@adie44
@badpupper
@forsakensushi
@eijibr
@bananofarmer
@mryoung1979
@freed99
@iamalivechalleng
@elkingplayer
@kraaaaa
@andy-vibes
@michupa
@bokica80
@beeber
@dagz
@jfang003
@falcout
@criptosectadepit
@xheadhunterz
@pregosauce
@lozio71
@ww-ww
@mein-senf-dazu
@visionaer3003
@newenx
@edgerik
@noctury
@mauriciolimax
@flaxz
@maruskina
@hoosie
@yeckingo1
@floki-skarsgaard
@rachaeldwatson
@urkanon
@koshwe
@mchero
@savvytester
@zionazrael
@zonadigital21
@psyberx
@mario89
@hafiz34
@celf.support
@andy4475
@thecuriousfool
@sissim72
@astrocreator
@coccodema
@barski
@flauwy
@splintercell-01
@dubble
@dksart
@libertygame27
@libertycrypto27
@rzc24-nftbbg
@eustace-kidd
@benthomaswwd
@dstampede
@bitdoge
@blesker
@felixgarciap
@ruralio
@bobthebuilder2
@bananasfallers
@marshmellowman
@shikiphantom
@ecto1337
@darmst5339
@cryptounicorn420
@mvl2304
@shiftrox
@invest-time
@isiksenpalvoja
@definethedollar
@iamraincrystal
@siphon
@mateodm03
@skuration
@jbtc19warrior
@taintedblood
@lobaobh
@nelthari
@trippymane
@metronet
@jakkal-spt
@javivisan
@spongebob27
@skott83
@chubb149
@veteranforcrypto
@uveee
@underlock
@morenow
@mairapanelo
@andy-cine
@hatke
@braaiboy
@mizuosemla
@casimirio
@skgcrypto
@be-alysha
@rocinanteprimo
@flaxz.alive
@dewabrata
@curatingunicorn
@olympicdragon
@budino04
@bencwarmer
@noonespecialz
---
---