PGM DeFi , pool update (ita/eng)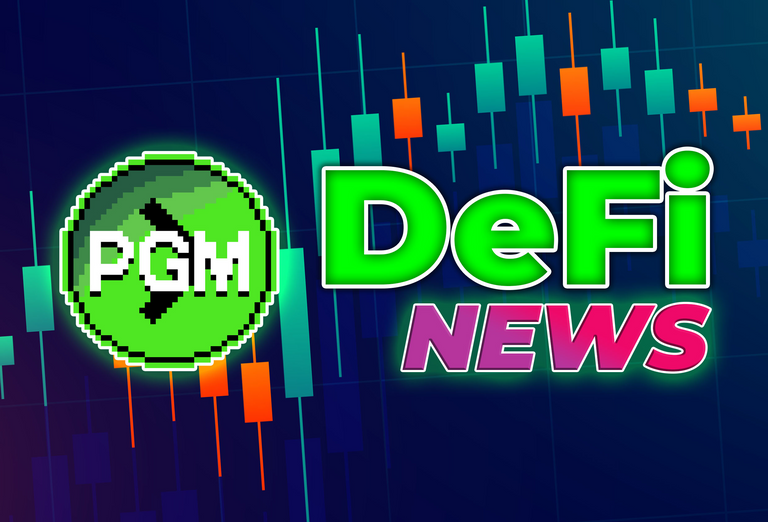 ENG
Hello all friends of the PGM community, as you know the PGM Defi (decentralised finance) project has been running for some time now and allows you to earn both HIVE and PGM as well as support the project super directly!
At the moment DeFi offers as an active project the @pgm-curator , PGM's content curation account!
The project works in a very simple way , our account receives delegations in HP , these delegations will give you back 90% of the fees in liquid HIVE , while there was an active pool of 300 PGM's which were distributed weekly to all those who delegated , so of course the more you delegate the more PGM's you will get each week!
By now we had issued a challenge to you PGM users who are aware of the project , that is to reach 10K HP delegates to the @pgm-curator account

As you can also see, the account has now far exceeded this number of HP required for an upgrade!
In fact, here is how PGM's pool will work from now on:
OLD
300 PGMs per week distributed
NEW
400 PGMs per week distributed
---
This may seem like a small update, but it really isn't, as it is currently the only way to earn a lot of PGMs each week, whereas all other projects that distribute PGMs, such as UTOPIS or ALIVE, distribute them in micro fractions, and the !PGM command only allows you to earn 0.1 PGMs if you receive it, or at most 0.3 PGMs per command if you have at least 5K PGMs in stakes!
---
On top of that we are working every day to bring you a brand new super update for the DeFi project soon, where you will see crucial PGMs in your wallet in stakes!
---
Special thanks to our delegates!
---
---
---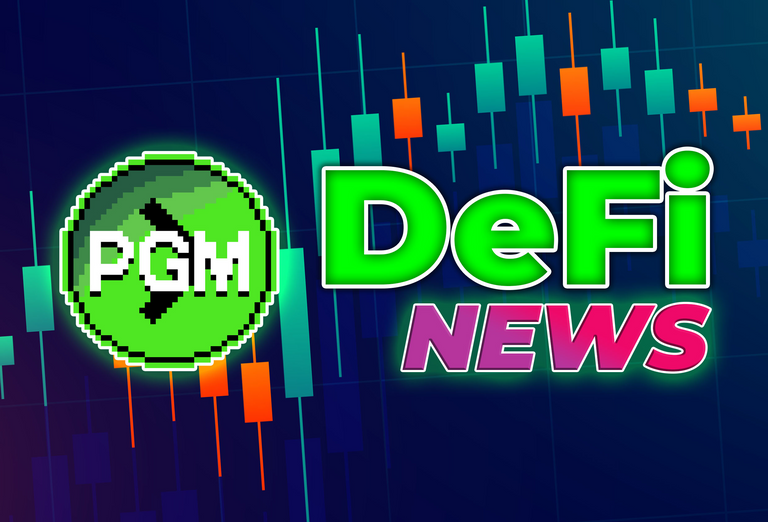 Ciao a tutti amici della community di PGM , come sapete da tempo è iniziato il progetto di Defi (finanza decentralizzata) di PGM che vi permette di guadagnare sia HIVE che PGM oltre che a supportare il progetto in maniera super diretta!
Allo stato attuale la DeFi offre come progetto attivo il progetto di @pgm-curator , account di cura dei contenuti di PGM!
Il progetto funziona in maniera molto semplice , il nostro account riceve delle deleghe in HP , queste deleghe vi andranno a ridare il 90% dei compensi in HIVE liquidi , mentre vi era attiva una pool di 300 PGM che venivano distribuiti settimanalmente a tutti coloro che delegavano , quindi , ovviamente più deleghi più PGM ti arriveranno ogni settimana!
Oramai da tempo avevamo lanciato una sfida a voi utenti di PGM che siete a conoscenza del progetto , ovvero quella di raggiungere i 10K HP delegati all'account @pgm-curator

Come potete vedere anche voi , ora l'account ha di gran lunga superato questo numero di HP richiesti per un aggiornamento!
Infatti ecco da ora come funzionerà la pool di PGM:
OLD
300 PGM settimanali distribuiti
NEW
400 PGM settimanali distribuiti
---
Aggiornamento che può sembrare da poco , ma in realtà non lo è per nulla , visto anche che allo stato attuale è l'unico modo per guadagnare un bel pò di PGM ogni settimana , mentre tutti gli altri progetti che distribuiscono PGM come UTOPIS o ALIVE , ne distribuiscono in micro frazioni , e il comando !PGM vi permette di guadagnare solo 0,1 PGM se lo ricevete , o al massimo 0,3 PGM a comando se avete almeno 5K PGM in stake!
---
Oltre a questo lavoriamo ogni giorno per portarvi presto un nuovissimo e super aggiornamento per il progetto DeFi , dove vedrà fondamentale PGM nel vostro wallet in stake!
---
Un grazie speciale ai nostri deleganti!
---
---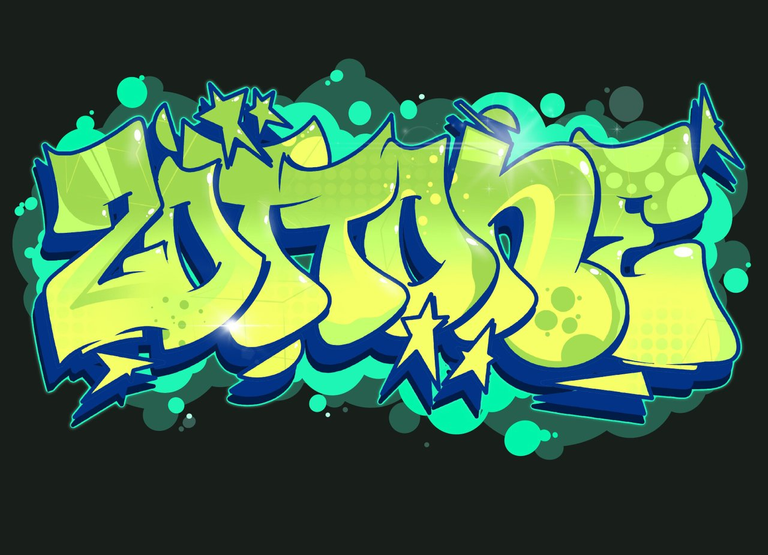 Follow me on
TWITTER ---> https://twitter.com/zottone444
TORUM ---> https://www.torum.com/u/zottone444
HYPPER ---> https://hyprr.com/profile/zottone444
NOISECASH ---> https://noise.cash/u/Zottone444
READCASH ---> https://read.cash/@Zottone444
BLURT ---> https://blurt.world/@zottone444
JOIN ON TELEGRAM ITALIAN GROUP ---> https://t.me/hiveitaly
FOLLOW HIVE ITALIA ON ---> Twitter -- Instagram -- Fecebook
photo by me / @hashkings /hive-engine
---
If you want to buy/sell Dcity cards with the PGM token from the NFTM.art shop click here
---
My private socials
Instagram---> ale_zotta_
Twitch ---> zottone
---
Links that may be useful to you for the PGM token
Buy it here
If you don't know how to buy the PGM token click here
If you want to know what projects we collaborate with, click here and here
If you want to become a sponsor of the project click here
joins the PGM discord server
FOLLOWE PGM ON TWITTER
Buy games by paying with hive-HDB-Pizza Token here @thebeardflex
To buy my microphone click here
To join my fortnite community click here
---
@jakkal
@c3r34lk1ll3r
@uggya
@brianhuang
@steem82868
@princekham
@myothuzar
@luizeba
@uthantzin
@thecuriousfool
@arpuch
@itharagaian
@token-thx
@solairitas
@thx.archon
@beeber
@hhayweaver
@tokutaro22
@mizuosemla
@mehmetfix
@agog
@hatke
@noblebright
@noctury
@mairapanelo
@dewabrata
@egistar
@stdd
@servelle
@suhlaing
@lxsxl
@forykw
@ana-maria
@kryptodenno
@r1s2g3
@bananasfallers
@blesker
@kojiri
@johnripper
@genming
@s3rg4
@urkanon
@dynamicrypto
@thaddeusprime
@tampilyne
@aweee
@ww-ww
@gr33nm4ster
@tanzil2024
@pousinha
@cpol
@krueger053
@new.things
@dksart
@kizunasport
@rzc24-nftbbg
@shikiphantom
@indiebandguru
@criptosectadepit
@xheadhunterz
@freed99
@adie44
@torran
@ydaiznfts
@emaxisonline
@michupa
@beeminer
@badpupper
@bokica80
@xykorlz
@heruvim1978
@zottone444
@isiksenpalvoja
@florenceboens
@davidxxl
@normos
@spt-shturm
@beemd
@roninrelax
@stea90
@ruralio
@imno
@andy4475
@atma.love
@maurojd
@benthomaswwd
@jonimarqu
@pablodare
@nane-qts
@lobaobh
@wazock
@clanft-bank
@mryoung1979
@dstampede
@curtis90
@pirulito.zoado
@edgerik
@gestion.alive
@flaxz
@bencwarmer
@bananofarmer
@felixgarciap
@yeckingo1
@hoosie
@mann0000
@vokus
@hive-143869
@vaynard86
@nyinyiwin
@koshwe
@davot
@nyimwa
@blitzzzz
@galdor100max
@mario89
@allonyx.ngs
@kraaaaa
@curatingunicorn
@darmst5339
@astrocreator
@from-mars
@nahueldare3627
@chaosbug
@chapelle
@mervinthepogi
@serhotest
@hafiz34
@amaillo
@elkingplayer
@cryptounicorn420
@dubble
@sissim72
@mad-runner
@femcy-willcy
@eustace-kidd
@barski
@metronet
@captainquack22
@gondek
@ravenmus1c
@chuiiiiiiii
@thedoc07
@thgaming
@henruc
@lolxsbudoy
@captaincryptic
@hutorou
---
---