PGM X CRYPTOCOMPANY , last chance to get free SQM (ITA-EGN)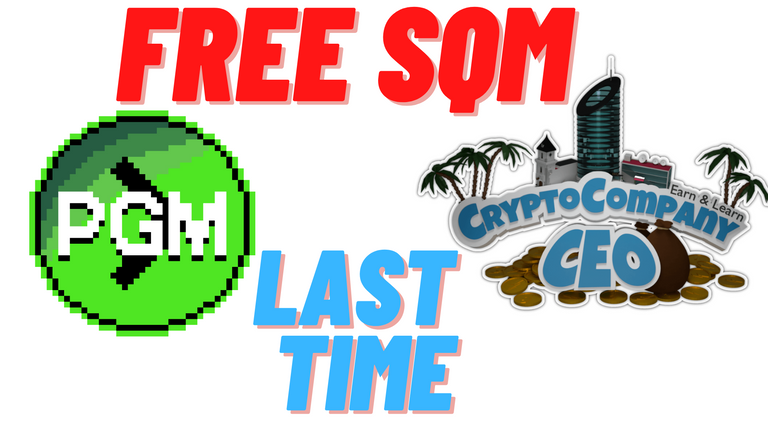 ENG
Hello to all friends of the community, after a while we return with the collaboration of the game @cryptocompany, a game still under development with which we are very happy to collaborate even before its release, in fact with this collaboration we go to close a circle that had opened with this [post](https://peakd. com/hive-146620/@zottone444/pgm-x-cryptocompanyceo-ita-eng-esp) where PGM and Crypto Company for the first time contacted each other and interfaced to forge an amazing collaboration, in fact for the first time PGM was going to distribute a token that was only on the market and available for free only thanks to the command! PGM, and the community was enthusiastic about this, recording a peak in PGM purchases on hive-engine, a pump that made the token rise again, which at those values (0.014 HIVE) has not yet returned to us, and of this we can only continue to collaborate with the project, which we hope will go a long way and continue to rock as it is already doing.
But now let's talk about today's collaboration, in fact it will be a collaboration for a limited time and it will be the last chance to take SQMs for free, and we will only make 3 available in the distribution.
In this case to make it last much longer we have decided to decrease the number of SQMs issued per command and this will be the new value of SQM x command: 0.000001 SQM
So to give a lot of people the chance to have as many SQMs as possible on their wallet, of course if you want to have even more we suggest you get them now from:
hive-engine - leodex - tribaldex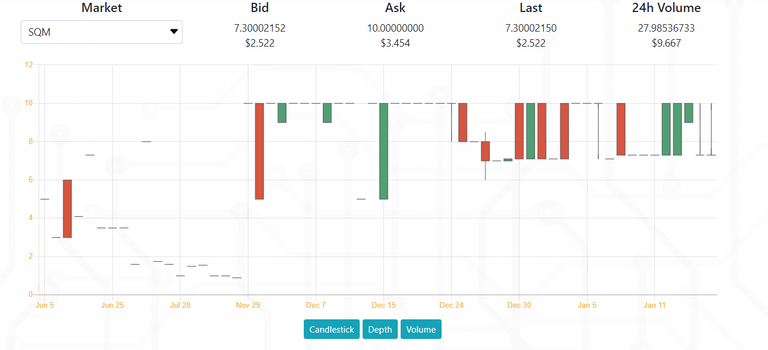 Moreover, the collaboration does not end here!
In fact, this promo is currently active:

In fact together with @lolzbot , PGM is one of the tokens that supports the Crypto Company project in sharing and increasing the interaction under the posts by the whole HIVE world , in fact there will be the possibility , after a comment to receive one of these two tokens + possible bonuses related to the project , that in PGM are the other tokens given , while with Lolz are the possible votes from the care accounts like @lolz.pgm or @lolz.cent
---
---
---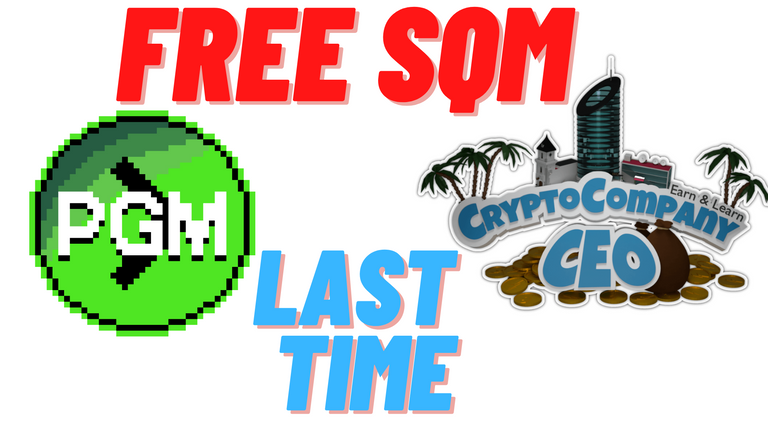 ITA
Ciao a tutti amici della community , dopo un pò di tempo torniamo con la collaborazione del gioco @cryptocompany , un gioco ancora in fase di sviluppo con la quale siamo felicissimi di collaborare ancora prima del suo rilascio , infatti noi con questa collaborazione andiamo a chiudere un cerchio che si era aperto con questo post dove PGM x Crypto Company per la prima volta si contattavano e andavano a interfacciarsi per stringere una collaborazione strepitosa , infatti per la prima volta PGM andava a distribuire un token che era presente solo sul mercato e reperibile in maniera gratuita solo grazie al comando !PGM , e di questo la community è stata entusiasta registrando un picco degli acquisti di PGM su hive-engine , un pump che ha fatto risalire il token che a quei valori (0.014 HIVE) non ci è ancora tornato e di questo quindi non ci può fare altro che continuare a collaborare con il progetto che speriamo faccia una strada enorme e che continui a spaccare come già sta facendo.
Ma ora parliamo della collaborazione di oggi , infatti sarà una collaborazione per un tempo limitato e sarà l'ultima possibilità di prendere SQM in maniera gratuita , e ne metteremo solo 3 a disposizione nella distribuzione.
In questo caso per far durare il tutto molto più tempo abbiamo deciso di diminuire il numero di SQM emessi ad ogni comando e questo sarà il nuovo valore di SQM x comando: 0.000001 SQM
Cosi da dare a un sacco di persone la possibilità di avere più SQM possibili sul proprio wallet, ovviamente se volete averne ancora di più vi consigliamo di prenderli ora da:
hive-engine - leodex - tribaldex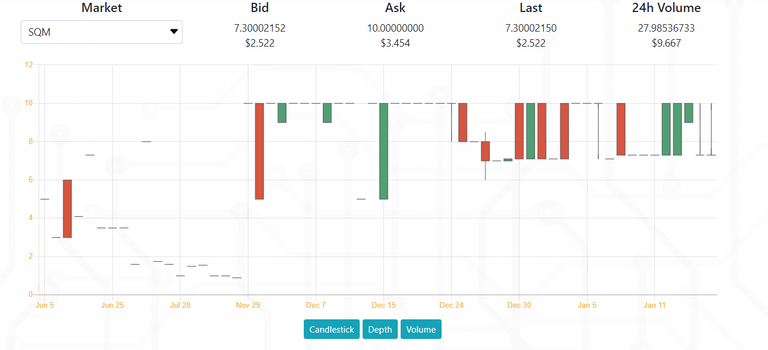 Inoltre la collaborazione non finisce qui!
Infatti è attualmente attiva questa promo:

Infatti insieme a @lolzbot , PGM è uno dei token che supporta il progetto di Crypto Company nella condivisione e nell'aumento dell'interazione sotto i post da parte di tutto il mondo HIVE , infatti ci sarà la possibilità , dopo un commento di ricevere uno di questi due token + eventuali bonus legati al progetto , che in PGM sono gli altri token erogati , mentre con Lolz sono i possibili voti dagli account di cura come @lolz.pgm o @lolz.cent
---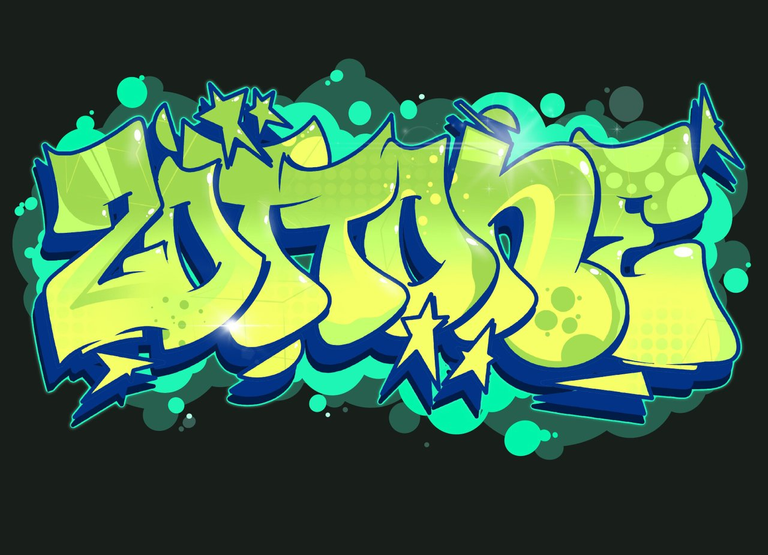 Follow me on
TWITTER ---> https://twitter.com/zottone444
TORUM ---> https://www.torum.com/u/zottone444
HYPPER ---> https://hyprr.com/profile/zottone444
NOISECASH ---> https://noise.cash/u/Zottone444
READCASH ---> https://read.cash/@Zottone444
BLURT ---> https://blurt.world/@zottone444
JOIN ON TELEGRAM ITALIAN GROUP ---> https://t.me/hiveitaly
FOLLOW HIVE ITALIA ON ---> Twitter -- Instagram -- Fecebook
photo by me / @thgaming
---
If you want to buy/sell Dcity cards with the PGM token from the NFTM.art shop click here
---
My private socials
Instagram---> ale_zotta_
Twitch ---> zottone
---
Links that may be useful to you for the PGM token
Buy it here
If you don't know how to buy the PGM token click here
If you want to know what projects we collaborate with, click here and here
If you want to become a sponsor of the project click here
joins the PGM discord server
FOLLOWE PGM ON TWITTER
Buy games by paying with hive-HDB-Pizza Token here @thebeardflex
To buy my microphone click here
To join my fortnite community click here
@stdd
@urri2020
@lozio71
@urkanon
@cpol
@crazyphantombr
@mad-runner
@beeminer
@ydaiznfts
@shiftrox
@ruralio
@chapelle
@mypathtofire
@femcy-willcy
@tobywalter
@rachaeldwatson
@edgerik
@adysscheryl
@myjob
@flaxz
@hafiz34
@dracozauberer
@servelle
@vaynard86
@hoosie
@hurtlocker
@candnpg
@operahoser
@misterc
@serhotest
@isnochys
@gestion.alive
@mizuosemla
@ismaelgranados
@chacald.dcym
@jetta.amaya
@tere.alv
@thinkrdotexe
@gabrielrr17
@bearmol
@elikast
@ibc
@backinblackdevil
@aljif7
@alenox
@libertycrypto27
@sinistry
@rocinanteprimo
@mad-runner
@irisworld
@rachaeldwatson
@elevator09
@davidthompson57
@coccodema
@dynamicrypto
@hurtlocker
@garlet
@mirafun
@bencwarmer
@lozio71
@starmasayume
@imfarhad
@drunksamurai
@flaxz
@taintedblood
@smolalit
@ganjafarmer
@circlebubble
@stewie.wieno
@beststart
@zottino123
@amico.sports
@bokica80
@kojiri
@mikezillo
@tampilyne
@japex1226
@nyinyiwin
@koshwe
@young-boss-karin
@scoutroc
@owlyfarm
@arpuch
@miketr
@chaosmagic23
@noctury
@pousinha
@dirego1
@mimismartypants
@bilpcoinbpc
@semarekha
@assassyn
@iamalivechalleng
@lotto-de
@rayius
@aliveandsocial
@c3r34lk1ll3r
@bananofarmer
@yeckingo1
@chuiiiiiiii
@nelthari
@javielys
@valdiva
@jam728
@high8125theta
@jakkal
@oscargarcia14
@chichi76
@furburger
@iamjabez
@uggya
@keisslermt
@smallboost
@johnripper
@mervinthepogi
@arkasz
@darmst5339
@newsposter
@dawnoner
@marshmellowman
@chubb149
@shawnmichael-gt
@aliveprojects
@siramadeus
@littlebee4
@kam5iz
@inam-999
@curtis90
@chaosmagic23
@emaxisonline
@isiksenpalvoja
@amaillo
@itharagaian
@arpuch
@steem82868
@guurry123
@points-fr
@crazyphantombr
@hhayweaver
@koussbar
@ydaiznfts
@bokica80
@heruvim1978
@captainquack22
@beeminer
@servelle
@mizuosemla
@adie44
@mypathtofire
@c3r34lk1ll3r
@florenceboens
@agog
@solymi
@davidxxl
@dubble
@kryptodenno
@bencwarmer
@gestion.alive
@genming
@pirulito.zoado
@hafiz34
@mad-runner
@mario89
@princekham
@noctury
@ganjafarmer
@myothuzar
@kojiri
@bilidrg
@ternizator
@daniarc
@thaddeusprime
@dewabrata
@darmst5339
@forykw
@thgaming
@jim-crypto
@eijibr
@new.things
@dksart
@xheadhunterz
@dracozauberer
@rachaeldwatson
@thisisawesome
@cryptoalvirin
@pinkhub
@forsakensushi
@flaxz
@operahoser
@suhlaing
@maurojd
@edgerik
@libertycrypto27
@heartbeatonhive
@digitalspace
@salamera
@lozio71
@matons
@elikast
@danideuder
@bitcoinflood
@reiseamateur
@aweee
@jdike
@freed99
@davot
@miketr
@mein-senf-dazu
@nahueldare3627
@ana-maria
@chubb149
@timehacker
@lofone
@vaynard86
@koshwe
@benthomaswwd
@imno
@bananasfallers
@nyimwa
@szmobacsi
@acgalarza
@chapelle
@nyinyiwin
@badpupper
@pousinha
@elfino28
@from-mars
@alicia2022
@tokutaro22
@uthantzin
@shiftrox
@ivanslait
@yeckingo1
@shawnmichael-gt
@serhotest
@candnpg
@lotto-de
@blitzzzz
@ladymisa
@rzc24-nftbbg
@zonadigital21
@tinyputerboy
@luizeba
@trading-tokens
@r1s2g3
@krueger053
@jjprac
@hutorou
@lordshah
@tengolotodo
@michupa
@alex2alex
@underlock
@solairitas
@criptosectadepit
@siphon
@atma.love
@entrepidus
@lipe100dedos
@web-gnar
@splinter100dedos
@urkanon
@mervinthepogi
@krakonos
@cpol
@eustace-kidd
@hurtlocker
@thecuriousfool @brianhuang
@ruralio @amaari
@nietokilll @beeber
@eddwood @dontcare89
@stdd @iamjabez
@mauriciolimax @mehmetfix
@condeas @lobaobh
@skgcrypto @xykorlz
@torran @cryptounicorn420
@mann0000 @astrocreator
@allonyx.ngs @valerianis
@hoosie @jimmy.adames
@andy-vibes @utopia-hope
@uggya @andy4475
@captainloken @valdiva
@felixgarciap @savvytester
@kaniz @kraaaaa
@dailygiveaways @metronet
@olympicdragon @misterc
@curator50 @bananofarmer
@gr33nm4ster @phoenixwren
@mvl2304 @caracol32
@pablodare @manuvert
@thedoc07 @urri2020
@paul20 @hive-143869
@moeenali @gwajnberg
@quekery @pgmcuration
@dstampede @johnripper
@noblebright @javivisan
@okluvmee @lxsxl
@dadspardan @challenge-fr
@elkingplayer @wazock
@cantfoldaces @arkasz
@pregosauce @fallen.angels
@hatke @cervantes420
@nilarwin @femcy-willcy
@assassyn @chuiiiiiiii
@chaosbug @dynamicrypto
@linlove @celf.support
@atnazo @draco2412
@rentaw03 @zakludick
@s3rg4 @indiebandguru
@mairapanelo @jonimarqu
@sissim72 @luba555
@kvinna @morenow
@lolxsbudoy @tawadak24
[mention for PGM users , if you no longer want to be mentioned tell me now I will take you off the lists! ]
Posted Using LeoFinance Beta
---
---