PGMM | PGM miner token | is now live!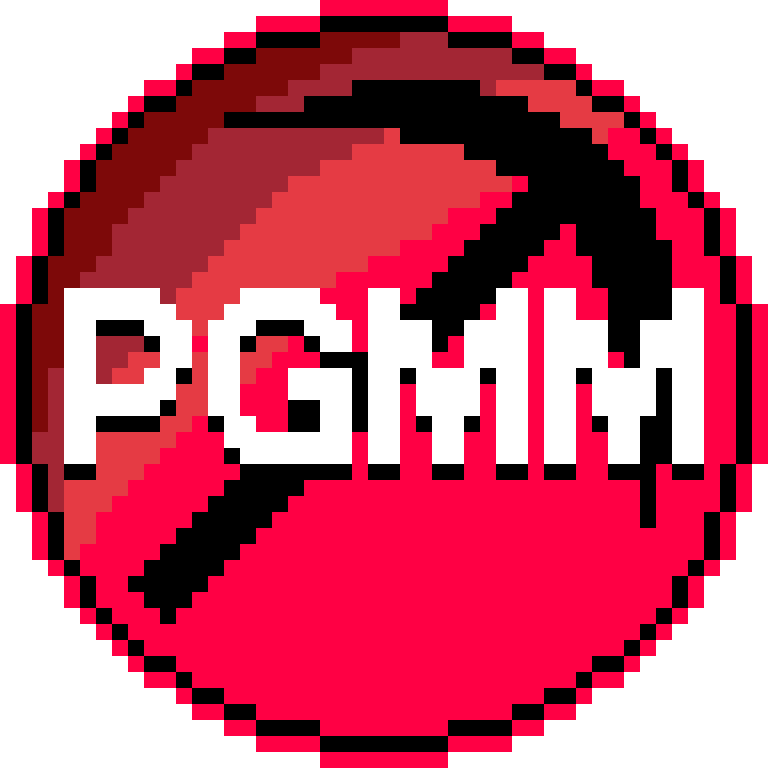 ENG
Hello to all friends of the Leofinance and PGM community, today we are here to make several announcements regarding the new project of the PGM ecosystem that is working every day to offer new services and try to give you something revolutionary and make you money while keeping the value of the tokens stable and why not, going up.
---
This post will be divided into several points:
PRE-SALE
| - Pre-sale benefits
| - PGMM sold
| - Use of earnings
Normal SALE
| - Extra rewards

PRE-SALE
The pre-sale for the PGMM token is still ongoing, the token can currently be purchased on the following HIVE exchanges:
HIVE-ENGINE | TRIBALDEX | LEODEX
The pre-sale of the PGMM token offers several advantages among which we can find :
Discount on the purchase of the token
In fact the token is currently discounted by 25%, at the current price of 15 HIVE x PGMM .
The fewer users there are the higher the PGM earnings will be for PGMM users
This is because currently the number of PGMs that are issued each day is 15 PGMs until all PGMMs are sold, exactly at the 200th PGMM sold the number of PGMs issued will increase from 15 to 20 so that we can then
---
The number of PGMMs issued by the @pgm-miner-token account is 200 PGMMs and within 7 days of their creation for the price of 15 HIVE, 80 mining tokens have been sold.
The token would start functioning as a mining token from the 50 tokens sold, a number reached immediately by the community and leading to PGM mining from the 1st of January 2023!
Currently, each token you have in your wallet leads to a gain of 0.18 PGM per day.
---
Currently about 1200 HIVE have been earned from this project and it seems only fair to tell you where they have gone:
600 HIVEs have been sent to PGM workers.
490 HIVEs have been staked and delegated to @pgm-curator
The remaining HIVEs were invested in BNB and later in another crypto from which the earnings will be converted back into HIVEs and put into stakes
Future HIVE's will be used to reach the 1000 HP staked on the @pgm-token-miner account and subsequently delegated to @pgm-curator and then, with the liquid HIVE's we will receive, invest in other projects.

NORMAL ROOM
In the normal sale there will be some differences from the pre-sale i.e. the price of the token will go from 15 HIVE to 20 HIVE x token and then other small details.
In fact we will increase the number of mined tokens from 20 PGM per day at the end of pre-sale to 30 PGM per day.
The number of tokens that will be sold will be 500 PGMs (this value may have changed over time)
---
We are thinking of increasing the number of tokens issued from the token, and then adding mini rewards in addition to PGMs which will be the top token and we are thinking of adding SWAP. BTC / HIVE this because we want our users to increasingly want to buy the token and especially not to put the token up for sale.
Another update that will be done at the beginning of the normal sale will be to put the token in stakes to earn PGMs and other rewards.
A final update would be to put staking levels at which each level would unlock a reward.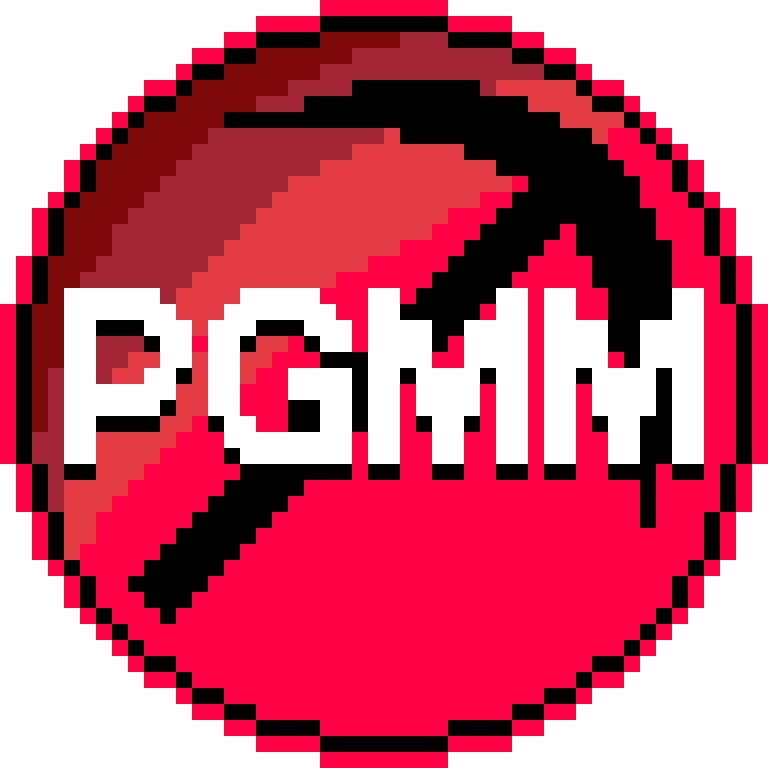 ITA
Ciao a tutti amici della community di Leofinance e PGM , oggi siamo qui per fare diversi annunci per quanto riguarda il nuovo progetto dell'ecosistema di PGM che sta lavorando ogni giorno per offrire sempre nuovi servizi e cercare di dare qualcosa di rivoluzionario e di farvi guadagnare mantenendo il valore dei token stabili e perché no , in salita.
---
Questo post sarà diviso in diversi punti:
PRE-SALE
| - Vantaggi pre-sale
| - PGMM venduti
| - Utilizzo dei guadagni
SALE normale
| - Ricompense extra

PRE-SALE
La pre-sale per il token PGMM è ancora in corso , il token attualmente è acquistabile nei seguenti exchange di HIVE:
HIVE-ENGINE | TRIBALDEX | LEODEX
La pre-sale del token PGMM offre diversi vantaggi tra i quali possiamo trovare :
Sconto sull'acquisto del token
Infatti attualmente il token è scontato del 25% , al prezzo attuale di 15 HIVE x PGMM .
Meno utenti ci sono maggiori saranno i guadagni di PGM per gli utenti di PGMM
Questo perché attualmente il numero di PGM che vengono emessi ogni giorno sono di 15 PGM fino a che non saranno venduti tutti PGMM , esattamente al 200° PGMM venduto il numero di PGM emessi passerà da 15 a 20 cosi da poi poter
---
Il numero di PGMM emessi dall'account @pgm-miner-token è di 200 PGMM e in 7 giorni dalla loro creazione al prezzo di 15 HIVE sono stati venduti ben 80 token di mining.
Il token avrebbe iniziato a funzionare come token di mining a partire dai 50 token venduti , numero raggiunto immediatamente dalla community e portando al mining di PGM a partire dal 1 di gennaio 2023!
Attualmente ogni token che si ha nel portafogli porta a un guadagno di 0.18 PGM al giorno.
---
Attualmente da questo progetto sono stati guadagnati circa 1200 HIVE e ci sembra giusto dirvi dove sono andati:
600 HIVE sono stati inviati a chi lavora per PGM.
490 HIVE sono stati messi in stake e delegati a @pgm-curator
Gli altri HIVE sono stati investiti in BNB e successivamente in un altra crypto e dalla quale i guadagni verranno convertiti nuovamente in HIVE e messi in stake
Gli HIVE futuri verranno usati per raggiungere i 1000 HP messi in stake sull'account @pgm-token-miner e successivamente delegati a @pgm-curator per poi , con gli HIVE liquidi che riceveremo , investire in altri progetti.

SALE NORMALE
Nella sale normale ci saranno alcune differenze dalla pre-sale ovvero il prezzo del token che passerà da 15 HIVE a 20 HIVE x token e poi altri piccoli particolari.
Infatti andremo ad aumentare il numero di token minati che passerà dai 20 PGM giornalieri di fine pre-sale , fino ai 30 PGM giornalieri.
Il numero di token che saranno venduti sarà di 500 PGMM (valore che potrebbe essere cambiato nel tempo)
---
Stiamo pensando di aumentare il numero di token emessi dal token , e quindi aggiungere delle mini ricompense oltre che PGM che sarà il token di punta e stiamo pensando di aggiungere SWAP. BTC / HIVE questo perché vogliamo che i nostri utenti abbiano sempre più voglia di compare il token e soprattutto di non mettere il token in vendita.
Un altro aggiornamento che verrà fatto all'inizio della sale normale sarà mettere il token in stake per guadagnare PGM e altre ricompense.
Un ultimo aggiornamento sarebbe mettere dei livelli di staking alla quale ad ogni livello si andrebbe a sbloccare una ricompensa.
---
---
---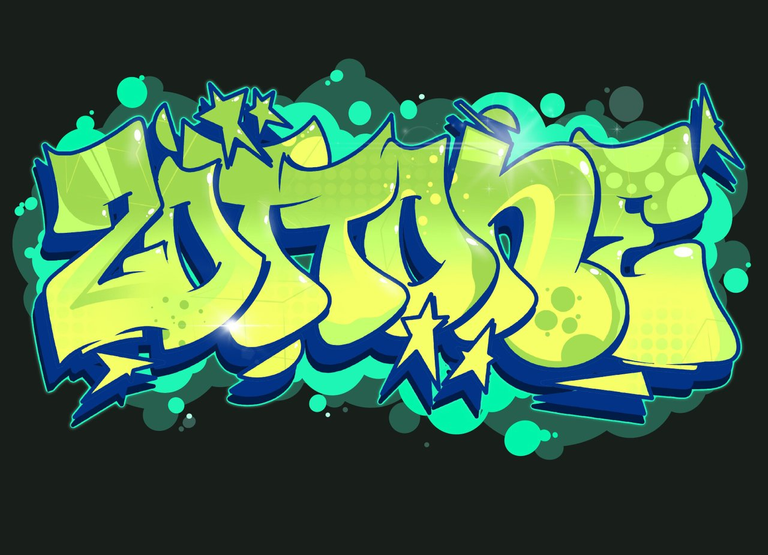 Follow me on
TWITTER ---> https://twitter.com/zottone444
TORUM ---> https://www.torum.com/u/zottone444
HYPPER ---> https://hyprr.com/profile/zottone444
NOISECASH ---> https://noise.cash/u/Zottone444
READCASH ---> https://read.cash/@Zottone444
BLURT ---> https://blurt.world/@zottone444
JOIN ON TELEGRAM ITALIAN GROUP ---> https://t.me/hiveitaly
FOLLOW HIVE ITALIA ON ---> Twitter -- Instagram -- Fecebook
photo by me / @leofinance
---
If you want to buy/sell Dcity cards with the PGM token from the NFTM.art shop click here
---
My private socials
Instagram---> ale_zotta_
Twitch ---> zottone
---
Links that may be useful to you for the PGM token
Buy it here
If you don't know how to buy the PGM token click here
If you want to know what projects we collaborate with, click here and here
If you want to become a sponsor of the project click here
joins the PGM discord server
FOLLOWE PGM ON TWITTER
Buy games by paying with hive-HDB-Pizza Token here @thebeardflex
To buy my microphone click here
To join my fortnite community click here
Posted Using LeoFinance Beta
@stdd
@urri2020
@lozio71
@urkanon
@cpol
@crazyphantombr
@mad-runner
@beeminer
@ydaiznfts
@shiftrox
@ruralio
@chapelle
@mypathtofire
@femcy-willcy
@tobywalter
@rachaeldwatson
@edgerik
@adysscheryl
@myjob
@flaxz
@hafiz34
@dracozauberer
@servelle
@vaynard86
@hoosie
@hurtlocker
@candnpg
@operahoser
@misterc
@serhotest
@isnochys
@gestion.alive
@mizuosemla
@ismaelgranados
@chacald.dcym
@jetta.amaya
@tere.alv
@thinkrdotexe
@gabrielrr17
@bearmol
@elikast
@ibc
@backinblackdevil
@aljif7
@alenox
@libertycrypto27
@sinistry
@rocinanteprimo
@mad-runner
@irisworld
@rachaeldwatson
@elevator09
@davidthompson57
@coccodema
@dynamicrypto
@hurtlocker
@garlet
@mirafun
@bencwarmer
@lozio71
@starmasayume
@imfarhad
@drunksamurai
@flaxz
@taintedblood
@smolalit
@ganjafarmer
@circlebubble
@stewie.wieno
@beststart
@zottino123
@amico.sports
@bokica80
@kojiri
@mikezillo
@tampilyne
@japex1226
@nyinyiwin
@koshwe
@young-boss-karin
@scoutroc
@owlyfarm
@arpuch
@miketr
@chaosmagic23
@noctury
@pousinha
@dirego1
@mimismartypants
@bilpcoinbpc
@semarekha
@assassyn
@iamalivechalleng
@lotto-de
@rayius
@aliveandsocial
@c3r34lk1ll3r
@bananofarmer
@yeckingo1
@chuiiiiiiii
@nelthari
@javielys
@valdiva
@jam728
@high8125theta
@jakkal
@oscargarcia14
@chichi76
@furburger
@iamjabez
@uggya
@keisslermt
@smallboost
@johnripper
@mervinthepogi
@arkasz
@darmst5339
@newsposter
@dawnoner
@marshmellowman
@chubb149
@shawnmichael-gt
@aliveprojects
@siramadeus
@littlebee4
@kam5iz
@inam-999
@curtis90
@chaosmagic23
@emaxisonline
@isiksenpalvoja
@amaillo
@itharagaian
@arpuch
@steem82868
@guurry123
@points-fr
@crazyphantombr
@hhayweaver
@koussbar
@ydaiznfts
@bokica80
@heruvim1978
@captainquack22
@beeminer
@servelle
@mizuosemla
@adie44
@mypathtofire
@c3r34lk1ll3r
@florenceboens
@agog
@solymi
@davidxxl
@dubble
@kryptodenno
@bencwarmer
@gestion.alive
@genming
@pirulito.zoado
@hafiz34
@mad-runner
@mario89
@princekham
@noctury
@ganjafarmer
@myothuzar
@kojiri
@bilidrg
@ternizator
@daniarc
@thaddeusprime
@dewabrata
@darmst5339
@forykw
@thgaming
@jim-crypto
@eijibr
@new.things
@dksart
@xheadhunterz
@dracozauberer
@rachaeldwatson
@thisisawesome
@cryptoalvirin
@pinkhub
@forsakensushi
@flaxz
@operahoser
@suhlaing
@maurojd
@edgerik
@libertycrypto27
@heartbeatonhive
@digitalspace
@salamera
@lozio71
@matons
@elikast
@danideuder
@bitcoinflood
@reiseamateur
@aweee
@jdike
@freed99
@davot
@miketr
@mein-senf-dazu
@nahueldare3627
@ana-maria
@chubb149
@timehacker
@lofone
@vaynard86
@koshwe
@benthomaswwd
@imno
@bananasfallers
@nyimwa
@szmobacsi
@acgalarza
@chapelle
@nyinyiwin
@badpupper
@pousinha
@elfino28
@from-mars
@alicia2022
@tokutaro22
@uthantzin
@shiftrox
@ivanslait
@yeckingo1
@shawnmichael-gt
@serhotest
@candnpg
@lotto-de
@blitzzzz
@ladymisa
@rzc24-nftbbg
@zonadigital21
@tinyputerboy
@luizeba
@trading-tokens
@r1s2g3
@krueger053
@jjprac
@hutorou
@lordshah
@tengolotodo
@michupa
@alex2alex
@underlock
@solairitas
@criptosectadepit
@siphon
@atma.love
@entrepidus
@lipe100dedos
@web-gnar
@splinter100dedos
@urkanon
@mervinthepogi
@krakonos
@cpol
@eustace-kidd
@hurtlocker
@thecuriousfool @brianhuang
@ruralio @amaari
@nietokilll @beeber
@eddwood @dontcare89
@stdd @iamjabez
@mauriciolimax @mehmetfix
@condeas @lobaobh
@skgcrypto @xykorlz
@torran @cryptounicorn420
@mann0000 @astrocreator
@allonyx.ngs @valerianis
@hoosie @jimmy.adames
@andy-vibes @utopia-hope
@uggya @andy4475
@captainloken @valdiva
@felixgarciap @savvytester
@kaniz @kraaaaa
@dailygiveaways @metronet
@olympicdragon @misterc
@curator50 @bananofarmer
@gr33nm4ster @phoenixwren
@mvl2304 @caracol32
@pablodare @manuvert
@thedoc07 @urri2020
@paul20 @hive-143869
@moeenali @gwajnberg
@quekery @pgmcuration
@dstampede @johnripper
@noblebright @javivisan
@okluvmee @lxsxl
@dadspardan @challenge-fr
@elkingplayer @wazock
@cantfoldaces @arkasz
@pregosauce @fallen.angels
@hatke @cervantes420
@nilarwin @femcy-willcy
@assassyn @chuiiiiiiii
@chaosbug @dynamicrypto
@linlove @celf.support
@atnazo @draco2412
@rentaw03 @zakludick
@s3rg4 @indiebandguru
@mairapanelo @jonimarqu
@sissim72 @luba555
@kvinna @morenow
@lolxsbudoy @tawadak24
[mention for PGM users , if you no longer want to be mentioned tell me now I will take you off the lists! ]
---
---