WIN 10 PGM CONTEST! ---- > [ENG-ESP-FRA-ITA] (ep 2 )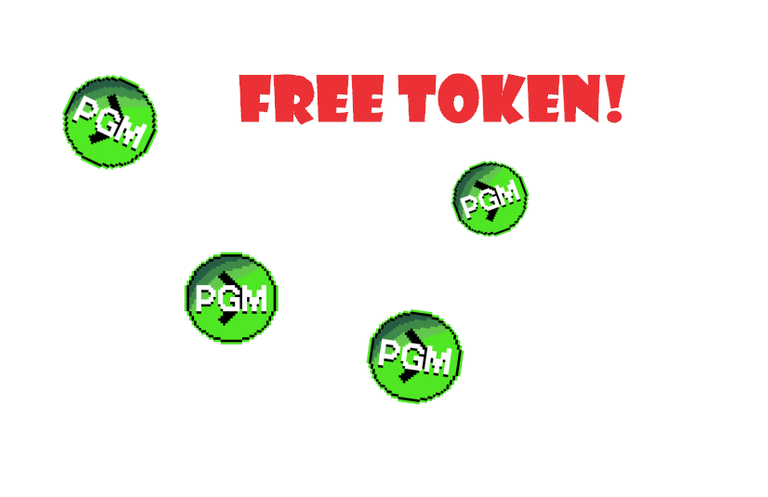 ENG
Hello friends and welcome to this contest, where you can win 10 FREE PGMs!
To enter this contest you must follow these simple rules:
Comment on this post (don't just comment "!PGM" or a similar C2E token)
Mention 1 friend
These are the mandatory rules
And you can support this contest with:
1 vote
Comment where you write !!PGM !!PIZZA etc.
Re-blog
Follow me and my PGM project!
---
The contest ends Nov. 15 and the winner will be selected by a random online machine.
---
As an aside, if you are interested in the project, there are a lot of things you can find on my HIVE account or on the PGM discord: https://discord.gg/5fPsAncp
There are a lot of things going on behind PGM that you need to know and you won't be able to escape from!
In the meantime, thanks to everyone for the support reached in the last contest!
In addition to the 22 Re-blogs and over 30 views per post, we achieved the prize of 280 comments in one post! Something I had never done in the past and I thank you all from the bottom of my heart!
Also @hivebuzz awarded us as the post with the most likes of the day: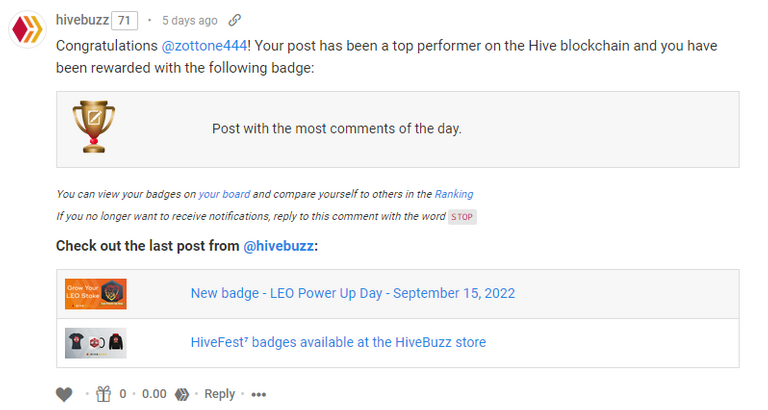 And congratulations to @mad.runner who won the 10 PGMs from the last contest!
---
---
ITA
Hola amigos y bienvenidos a este concurso, en el que podéis ganar 10 PGMs GRATIS.
Para participar en este concurso tienes que seguir estas sencillas reglas:
Comenta esta entrada (no te limites a comentar "!PGM" o un token C2E similar)
Menciona a 1 amigo
Estas son las normas obligatorias
Y puedes apoyar este concurso con:
1 voto
Comenta donde escribes !PGM !PIZZA etc.
Rebloguear
¡Sígueme y mi proyecto PGM!
---
El concurso finaliza el 15 de noviembre y el ganador será seleccionado por una máquina online al azar.
---
Aparte de eso, si estás interesado en el proyecto, hay un montón de cosas que puedes encontrar en mi cuenta de HIVE o en el discord de la PGM: https://discord.gg/5fPsAncp
Detrás de la PGM ocurren muchas cosas que debes conocer y de las que no podrás escapar.
Mientras tanto, ¡gracias a todos por su apoyo en el último concurso!
Además de los 22 reblogs y las más de 30 visitas por post, ¡hemos conseguido el premio de 280 comentarios en un solo post! Algo que nunca había hecho en el pasado y que os agradezco de todo corazón.
Además, @hivebuzz nos premió como el post con más likes del día: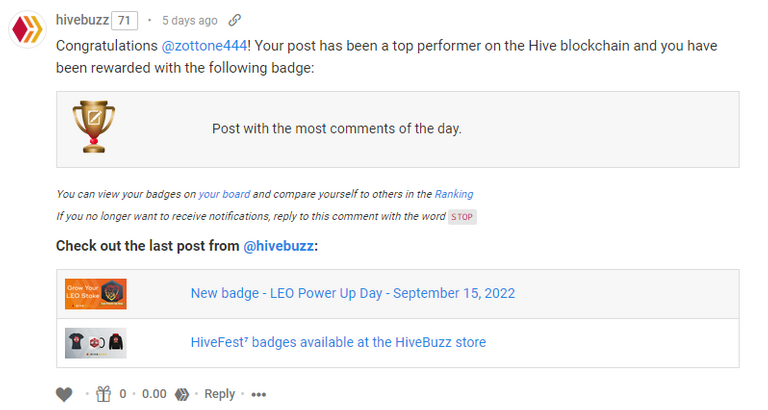 ¡Y enhorabuena a @mad.runner que ha ganado los 10 PGM del último concurso!
---
---
ITA
Bonjour les amis et bienvenue à ce concours, où vous pouvez gagner 10 PGM GRATUITS !
Pour participer à ce concours, vous devez suivre ces règles simples :
Commentez cet article (ne vous contentez pas de commenter "!PGM" ou un jeton C2E similaire).
Mentionnez 1 ami
Voici les règles obligatoires
Et vous pouvez soutenir ce concours avec :
1 vote
Commentaire où vous écrivez !PGM !PIZZA etc.
Re-blog
Suivez-moi et mon projet PGM !
---
Le concours se termine le 15 novembre et le gagnant sera sélectionné par une machine aléatoire en ligne.
---
En dehors de cela, si vous êtes intéressé par le projet, il y a beaucoup de choses que vous pouvez trouver sur mon compte HIVE ou sur le discord PGM : https://discord.gg/5fPsAncp.
Il y a beaucoup de choses qui se passent derrière PGM que vous devez savoir et auxquelles vous ne pourrez pas échapper !
En attendant, merci à tous pour votre soutien lors du dernier concours !
En plus des 22 re-blogs et des plus de 30 vues par post, nous avons atteint le prix de 280 commentaires dans un seul post ! Quelque chose que je n'avais jamais fait dans le passé et je vous remercie tous du fond du cœur !
De plus, @hivebuzz nous a récompensé en tant que post avec le plus de likes de la journée :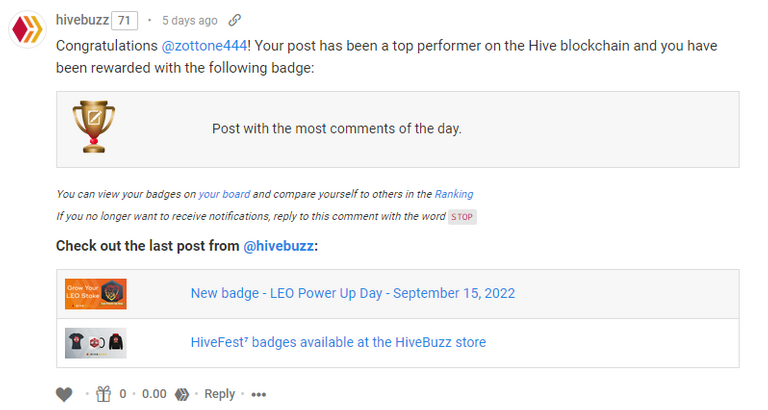 Et félicitations à @mad.runner qui a gagné les 10 PGMs du dernier concours !
---
---
ITA
Ciao amici e benvenuti in questo concorso, dove potrete vincere 10 PGM GRATIS!
Per partecipare a questo concorso dovete seguire queste semplici regole:
Commentate questo post (non commentate solo "!PGM" o un token simile C2E)
Menzionare 1 amico
Queste sono le regole obbligatorie
E potete sostenere questo concorso con:
1 voto
Commenta dove scrivi !PGM !PIZZA ecc.
Re-blog
Seguite me e il mio progetto PGM!
---
Il concorso termina il 15 novembre e il vincitore sarà selezionato da una macchina online casuale.
---
A parte questo, se siete interessati al progetto, ci sono un sacco di cose che potete trovare sul mio account HIVE o sul discord di PGM: https://discord.gg/5fPsAncp
Ci sono un sacco di cose che accadono dietro PGM che dovete sapere e da cui non potrete scappare!
Intanto grazi a tutti del supporto raggiunto nello scorso contest!
Oltre ai 22 Re-blog e le oltre 30 visualizzazioni al post abbiamo raggiunto il premio di 280 commenti in un solo post! Qualcosa che non avevo mai fatto in passato e vi ringrazio di cuore a tutti quanti!
Inoltre @hivebuzz ci ha premiato come il post con più like del giorno: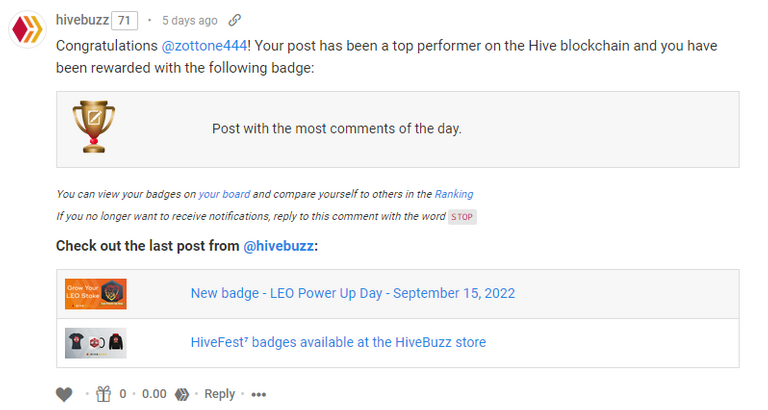 E complimenti a @mad.runner che ha vinto i 10 PGM della scorso contest!
---
---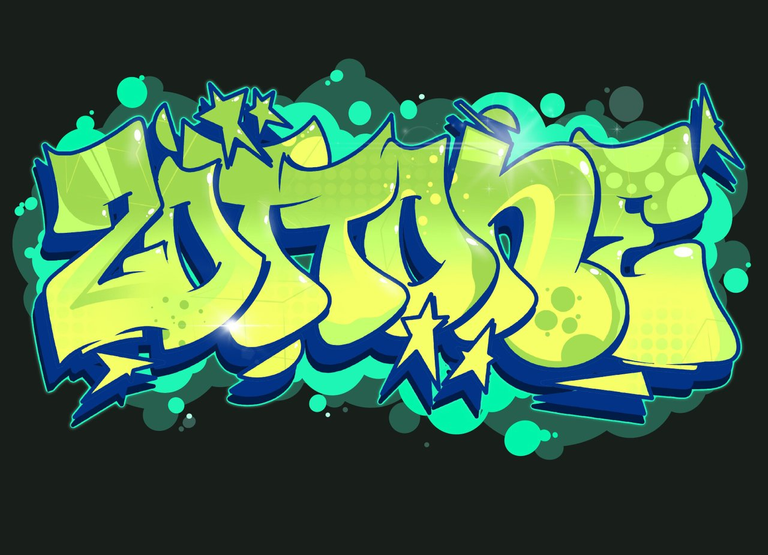 Follow me on
TWITTER ---> https://twitter.com/zottone444
TORUM ---> https://www.torum.com/u/zottone444
HYPPER ---> https://hyprr.com/profile/zottone444
NOISECASH ---> https://noise.cash/u/Zottone444
READCASH ---> https://read.cash/@Zottone444
BLURT ---> https://blurt.world/@zottone444
JOIN ON TELEGRAM ITALIAN GROUP ---> https://t.me/hiveitaly
FOLLOW HIVE ITALIA ON ---> Twitter -- Instagram -- Fecebook
photo by me / @hashkings /hive-engine
---
If you want to buy/sell Dcity cards with the PGM token from the NFTM.art shop click here
---
My private socials
Instagram---> ale_zotta_
Twitch ---> zottone
---
Links that may be useful to you for the PGM token
Buy it here
If you don't know how to buy the PGM token click here
If you want to know what projects we collaborate with, click here and here
If you want to become a sponsor of the project click here
joins the PGM discord server
FOLLOWE PGM ON TWITTER
Buy games by paying with hive-HDB-Pizza Token here @thebeardflex
To buy my microphone click here
To join my fortnite community click here
---
@stdd
@urri2020
@lozio71
@urkanon
@cpol
@crazyphantombr
@mad-runner
@beeminer
@ydaiznfts
@shiftrox
@ruralio
@chapelle
@mypathtofire
@femcy-willcy
@tobywalter
@rachaeldwatson
@edgerik
@adysscheryl
@myjob
@flaxz
@hafiz34
@dracozauberer
@servelle
@vaynard86
@hoosie
@hurtlocker
@candnpg
@operahoser
@misterc
@serhotest
@isnochys
@gestion.alive
@mizuosemla
@ismaelgranados
@chacald.dcym
@jetta.amaya
@tere.alv
@thinkrdotexe
@gabrielrr17
@bearmol
---
---