Colibrí en técnica de raspado o coloreado invertido.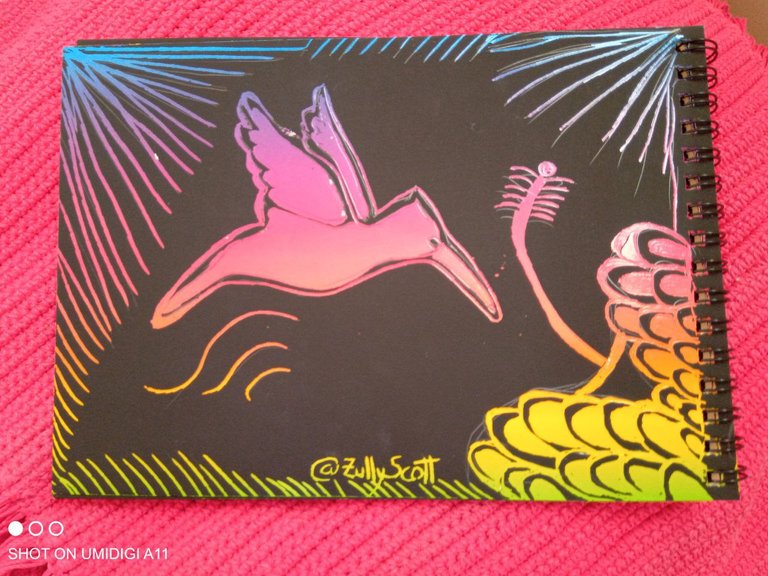 Hola mis amores
Seguimos experimentando con la técnica de raspado o coloreado inverso, me encanta, pero he dañado varias hojas, ya que una vez que raspas el color negro, si te equivocas no hay vuelta atrás.
Esta vez decidí realizar un colibrí libando en una flor. Amo los colibríes, además son el animal favorito de mi hermana mayor, realmente somos 5 hermanos y cada uno tiene un animal favorito, en algún momento me gustaría tatuarme en mi piel cada uno en honor a ellos, a mi me gustan las mariposas y ya llevo varios tatuajes de ellas, a mi hermano los Halcones, a mi hermana mayor los colibríes, a mi otra hermana mayor los delfines, a mi hermanita menor los gatitos. Asi que seguro iré dibujando estos animales en honor a ellos.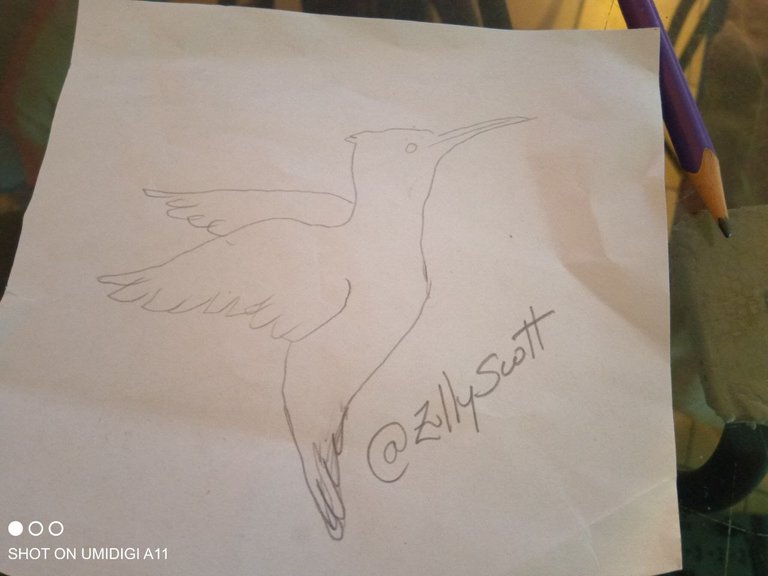 Comencé haciendo el boceto del colibrí a lápiz, para luego pasarlo al formato de la cartulina.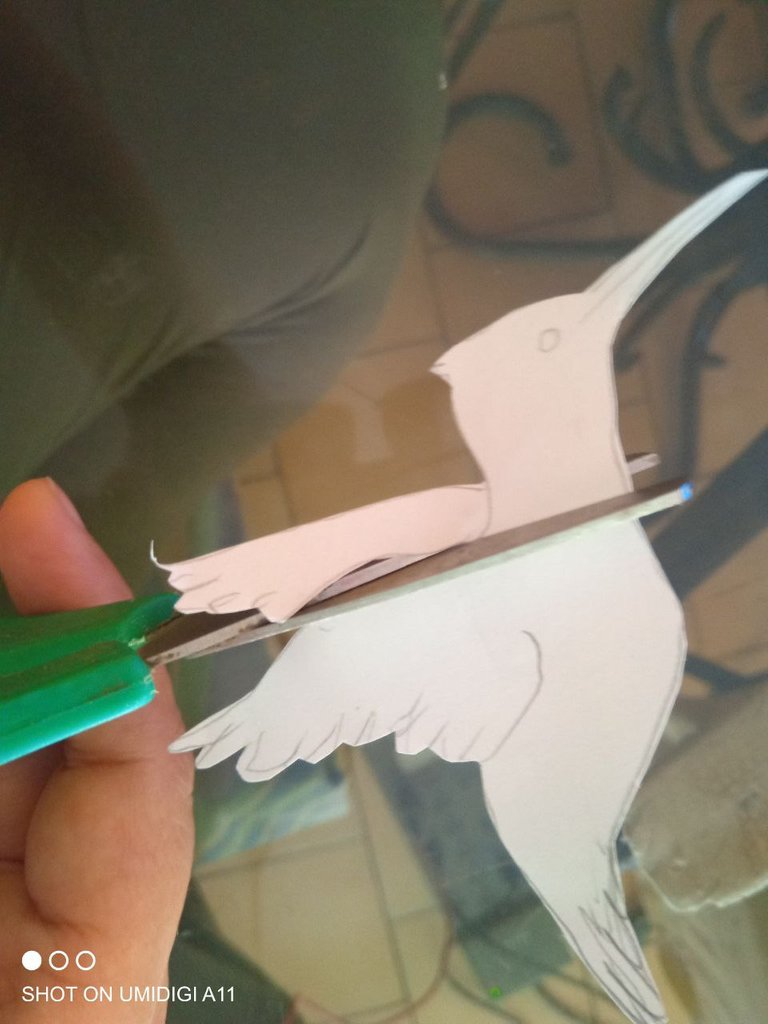 Usando una tijera lo recorté y así de esta manera poder pasar mejor la silueta al fondo negro.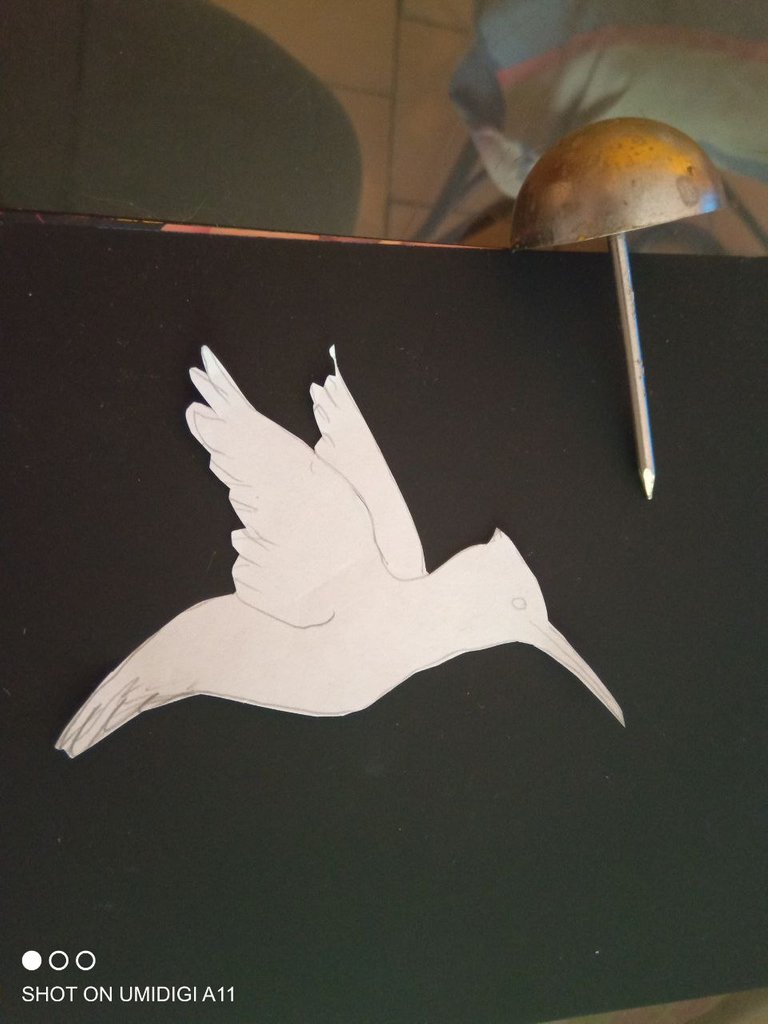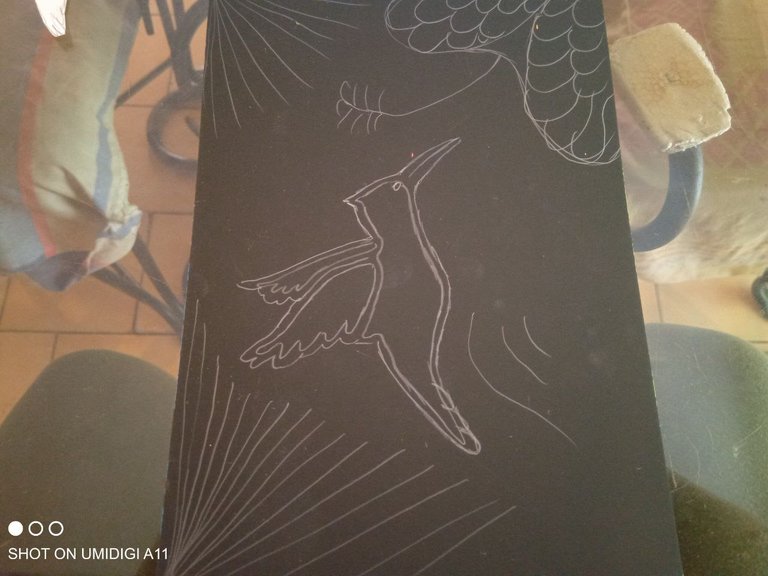 Luego con un lápiz dibujé la silueta y el resto de formas que quería que llevara mi dibujo, hice una flor y rayos de luz , también algunas ondas para representar el movmiento del colibrí.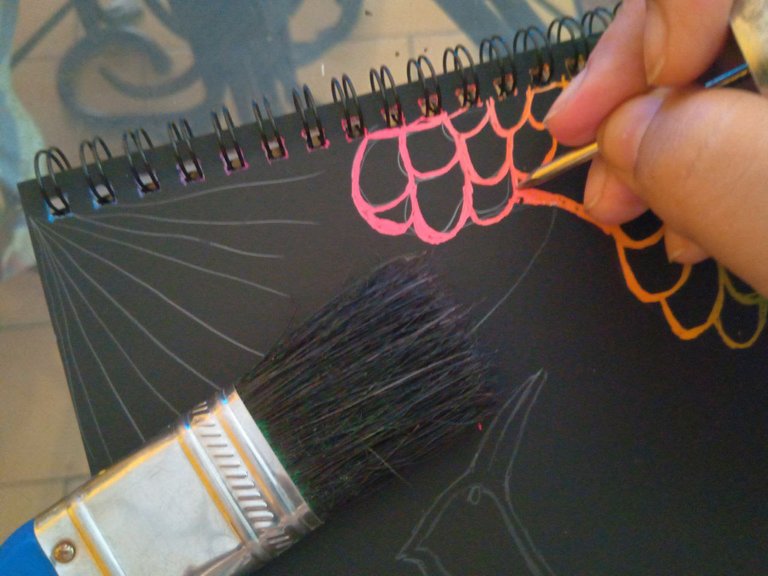 Luego con el punzón comencé a raspar para ir descubriendo los colores, esto realmente es una lotería, uno no sabe qué colores saldrán mientras va raspando la hoja, así que poco a poco fui raspando y con una brochita iba quitando los residuos que van saliendo al raspar.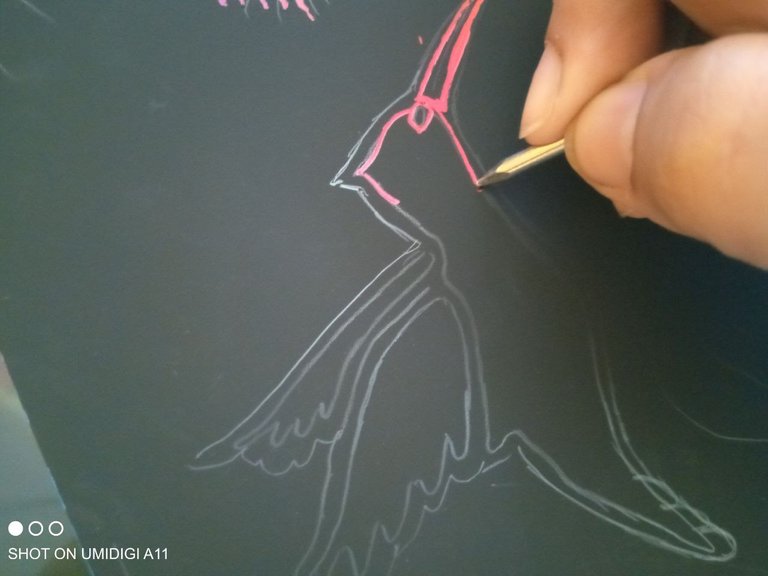 Luego pasé al colibrí, debajo de esta silueta sólo había color rosado y morado, pensé que podría haber más, ero no, fue lo que tocó.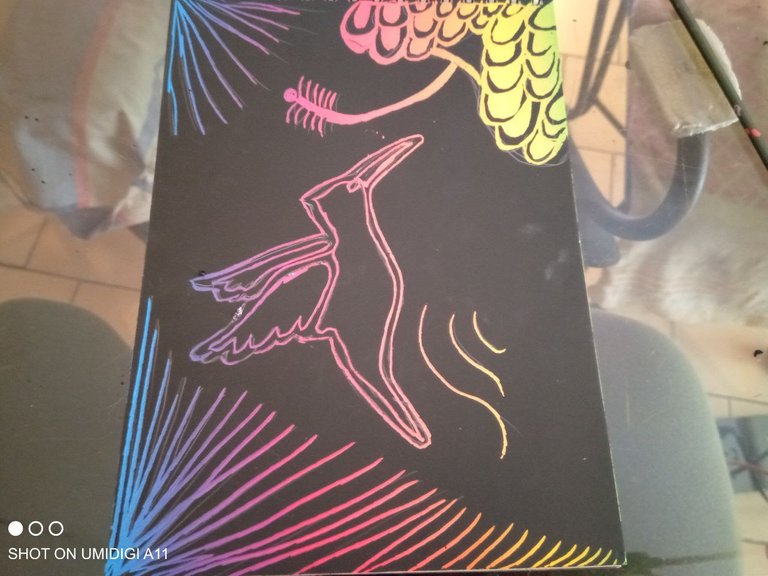 Luego terminé de raspar las líneas de los otros detalles y así culminé este dibujo invertido o en la técnica de raspado. Me gustó mucho y como siempre fue muy relajante para mí.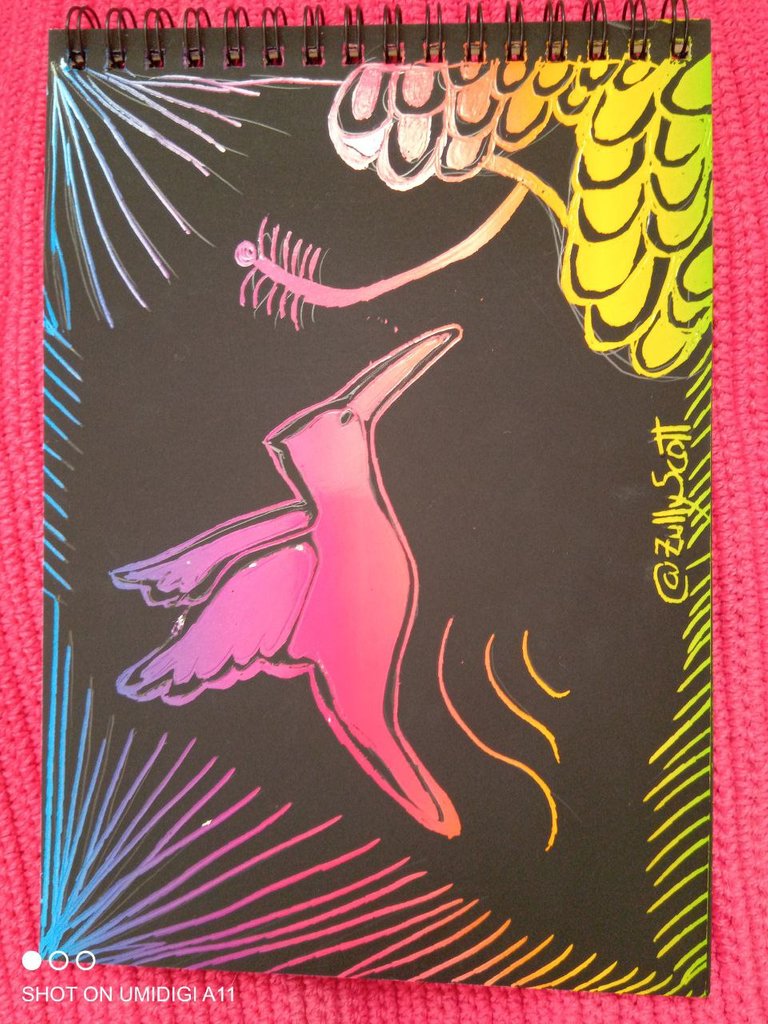 GRACIAS POR SER PARTE DE MI MUNDO CREATIVO Y DEDICAR TIEMPO VALIOSO DE TU VIDA A PASAR POR MI BLOG.
Un abrazo
CON AMOR
ZULLY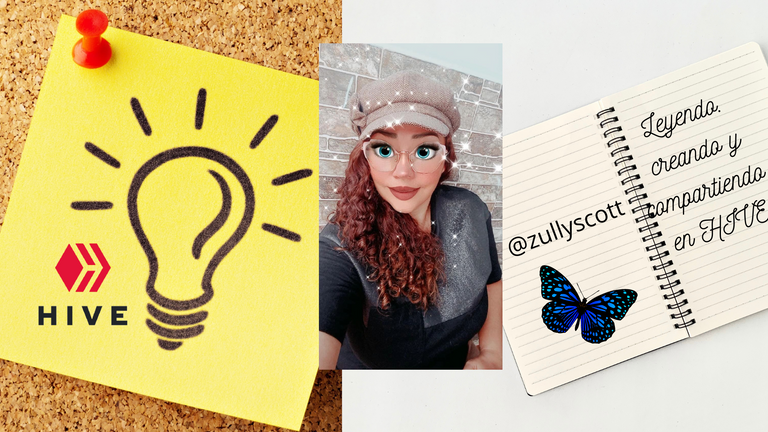 English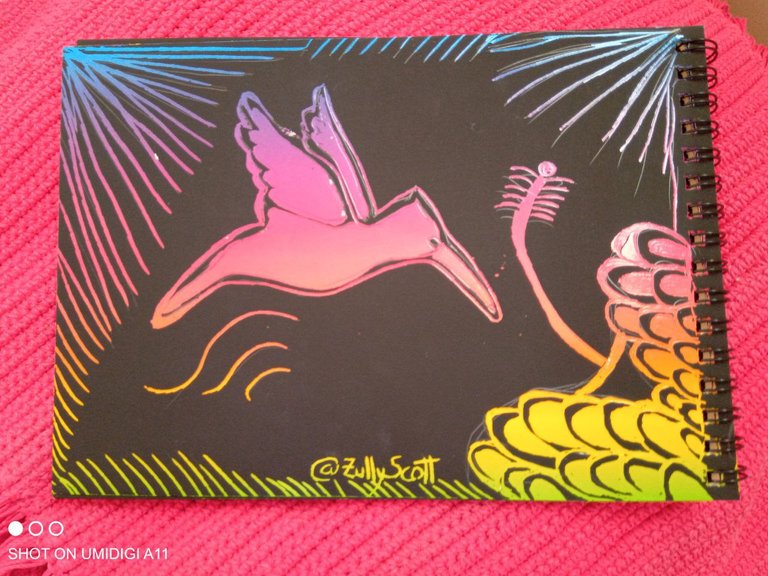 Hello my Dears
We continue experimenting with the technique of scraping or reverse coloring, I love it, but I have damaged several leaves, because once you scrape the black color, if you make a mistake there is no turning back.
This time I decided to do a hummingbird feeding on a flower. I love hummingbirds, besides they are my older sister's favorite animal, actually we are 5 siblings and each one has a favorite animal, at some point I would like to tattoo on my skin each one in honor of them, I like butterflies and I already have several tattoos of them, my brother the Hawks, my older sister the hummingbirds, my other older sister the dolphins, my younger sister the kittens. So for sure I will be drawing these animals in honor of them.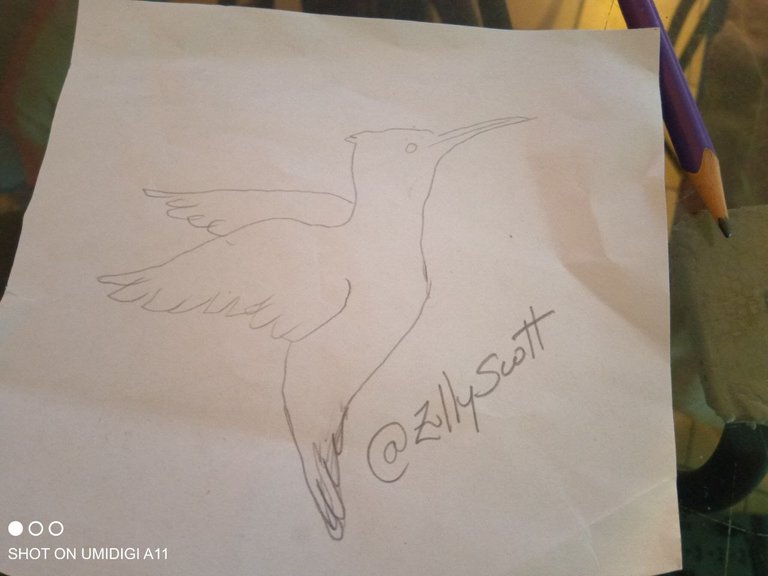 I started by sketching the hummingbird in pencil, and then transferring it to the cardboard format.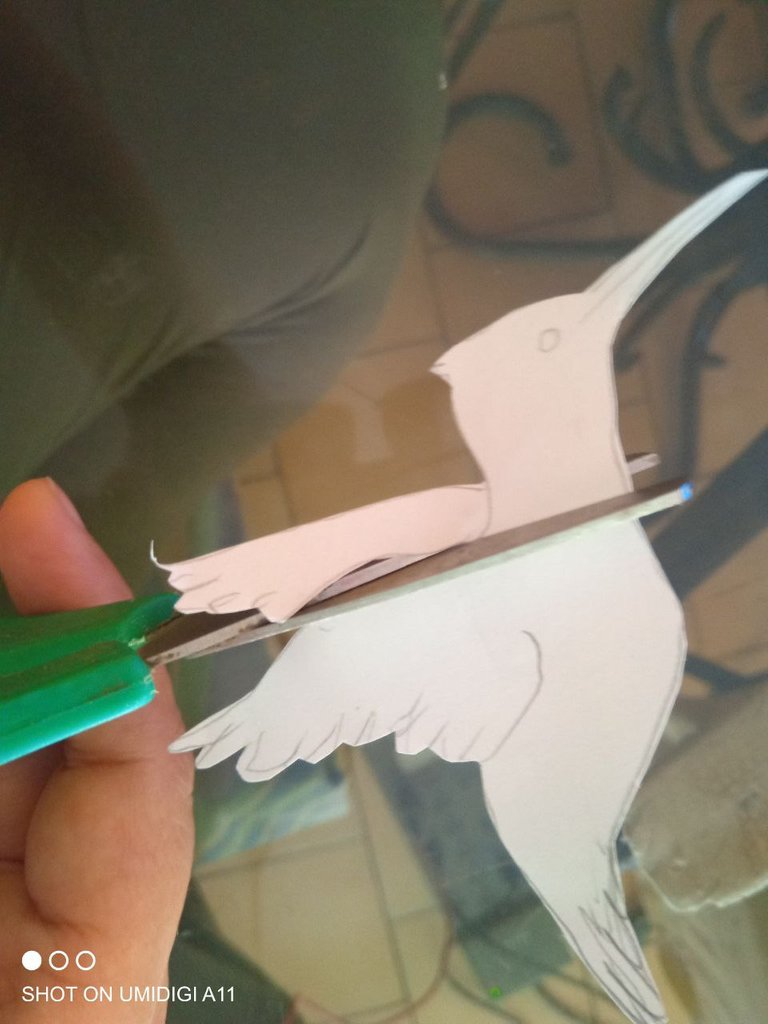 Using a scissors I cut it out so that I could better transfer the silhouette to the black background.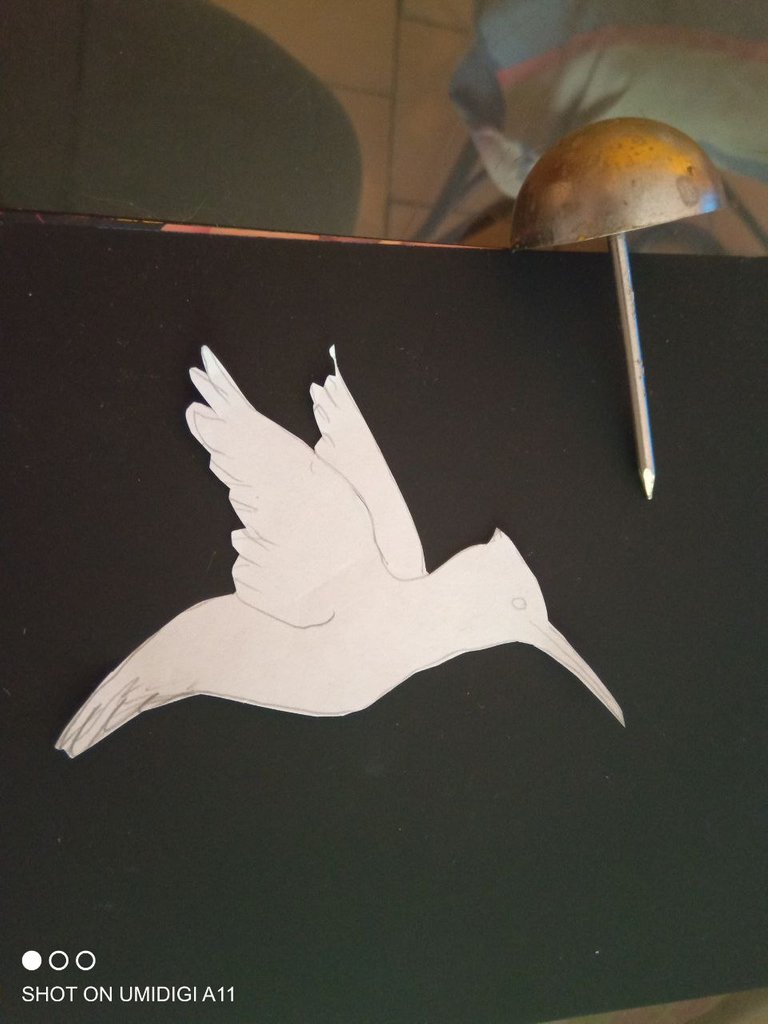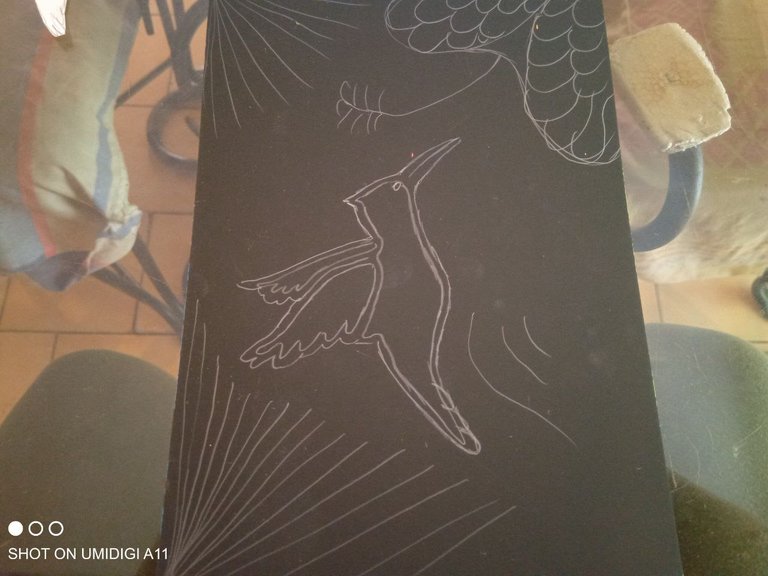 Then with a pencil I drew the silhouette and the rest of the shapes that I wanted my drawing to have, I made a flower and rays of light, also some waves to represent the hummingbird's movement.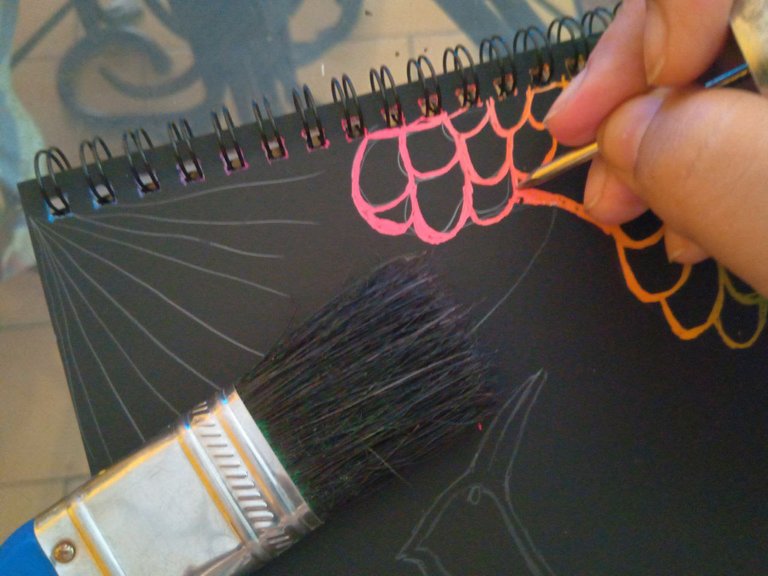 Then with the punch I began to scrape to discover the colors, this really is a lottery, one does not know what colors will come out while scraping the sheet, so little by little I was scraping and with a brush I was removing the residues that come out when scraping.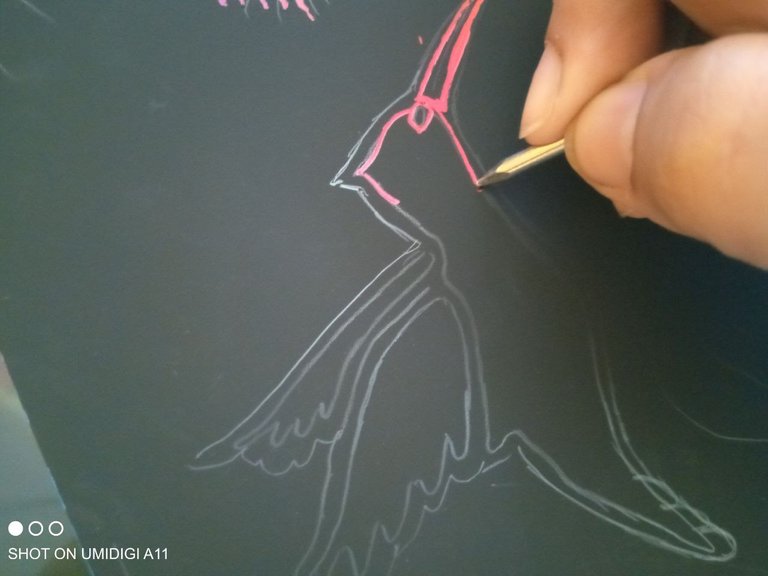 Then I moved on to the hummingbird, under this silhouette there was only pink and purple, I thought there might be more, but no, that's what I did.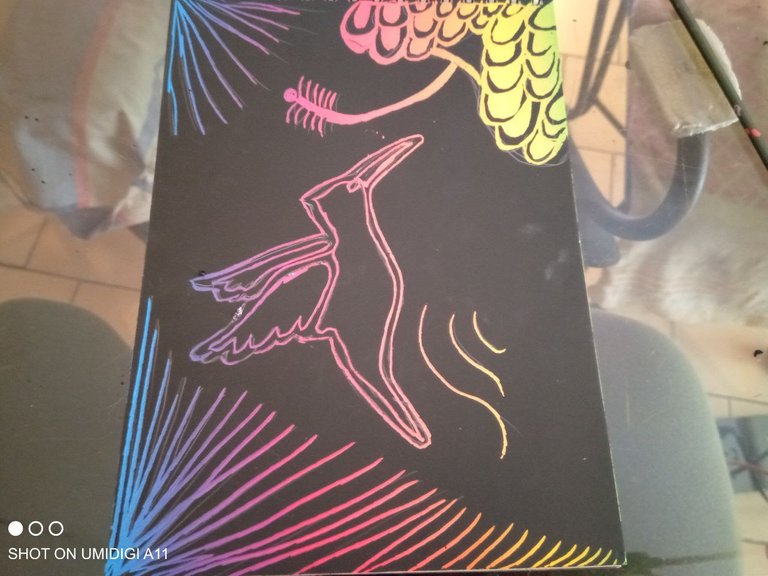 Then I finished scraping the lines of the other details and thus culminated this drawing inverted or in the scraping technique. I really liked it and as always it was very relaxing for me.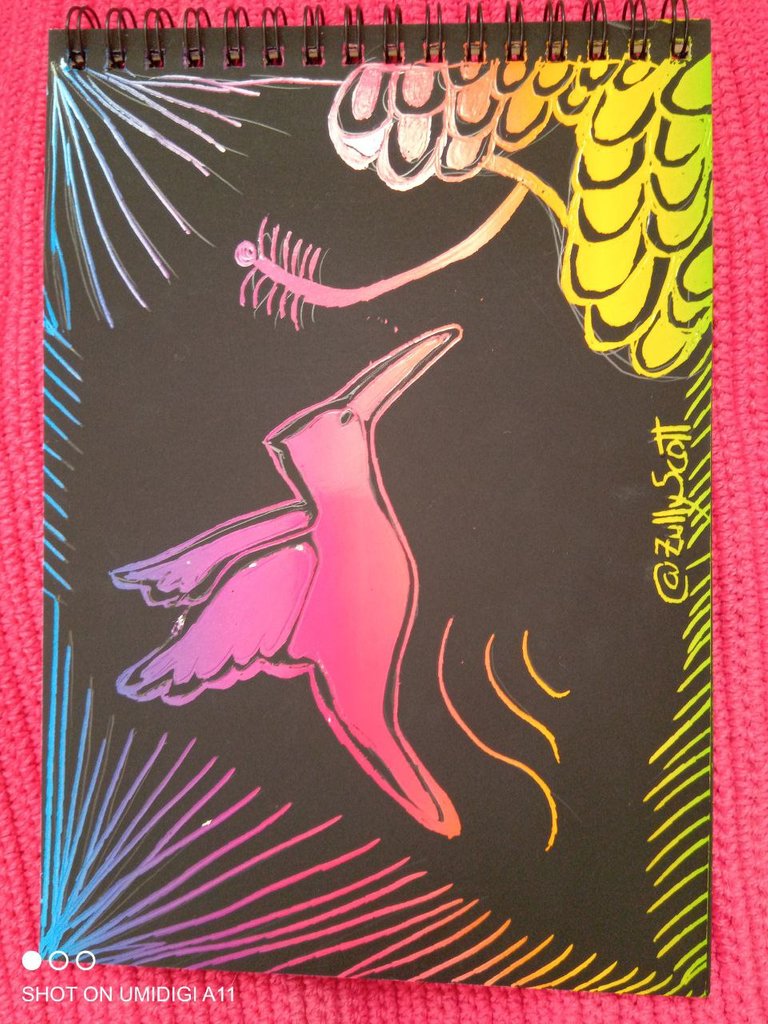 THANK YOU FOR BEING PART OF MY CREATIVE WORLD AND DEDICATING VALUABLE TIME OF YOUR LIFE TO STOP BY MY BLOG.
A hug
WITH LOVE
ZULLY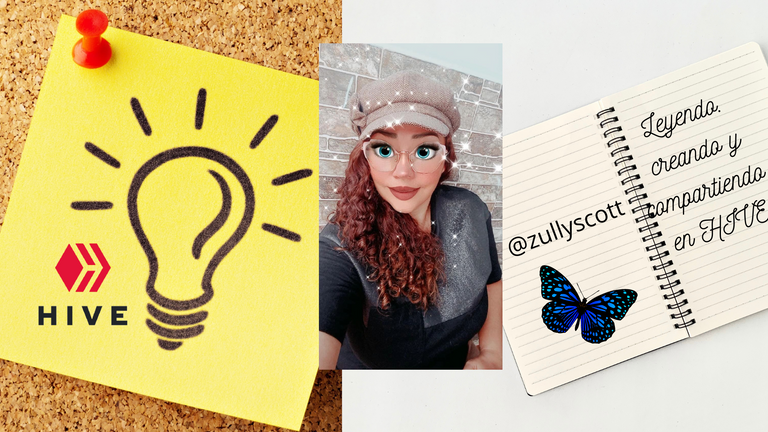 Translated with www.DeepL.com/Translator (free version)
Todas las imágenes son propiedad de la autora.
---
---