Un estilo de vida saludable (Detox 21)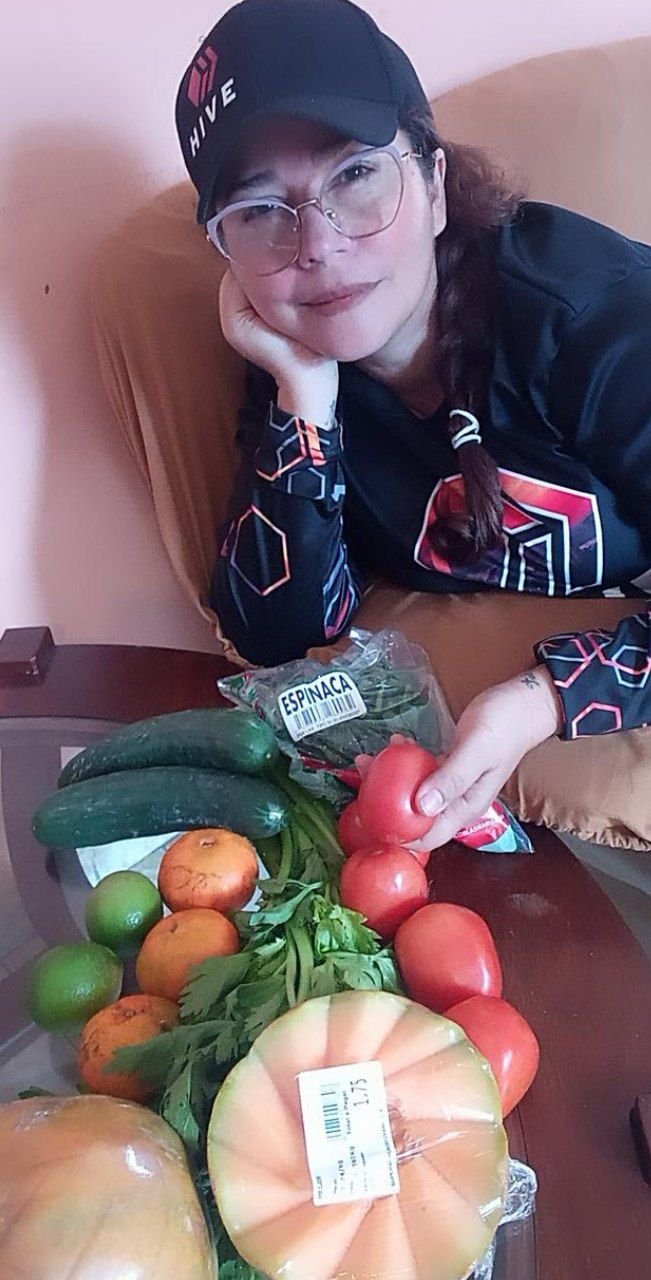 Ya han pasado más de un mes que terminé el reto Morfosis, un espacio donde logré adentrarme a un nuevo estilo de vida, cada día busco seguir reinventándome y buscando soluciones a todo lo que voy sintiendo en esta estapa de cambios de mi vida.
No es un secreto que en la época decembrina todos incurrimos en degustar muchos platillos deliciosos, sobre todos llenos de carbohidratos y azúcar, no escapé de ello, pero si puedo decir que lo hice con moderación, aumente dos kilos ahora peso 77 Kg , al terminar el reto estaba en 75.
Ahora, un estilo de vida saludable requiere disciplina, pero también coincidir en maneras de hacer las cosas con las que te sientas cómodo. Cuando inicié mi proceso para bajar de peso se me presentaron muchas alternativas y entre ellas escogí la dieta Keto, donde sólo comía vegetales verdes, aguacate y proteínas. Ahora he decidido probar otro método y les iré contando como me va, sólo les contaré mi experiencia pero como es un acompañamiento pago no puedo poner aquí la metodología, ya que sería violar los derechos del dueño de la misma.
Lo que si puedo contarles es que este nuevo sistema es totalmente distinto a la dieta Keto, ya que en la dieta keto no estaba permitido comer frutas ni nada que tuviese fructosa o sacarosa , incluso granos. En esta nueva experiencia las frutas serán las protagonistas, muchos vegetales y hierbas.
Para ello fui al súpermercado y realicé algunas compras para los primeros tres días.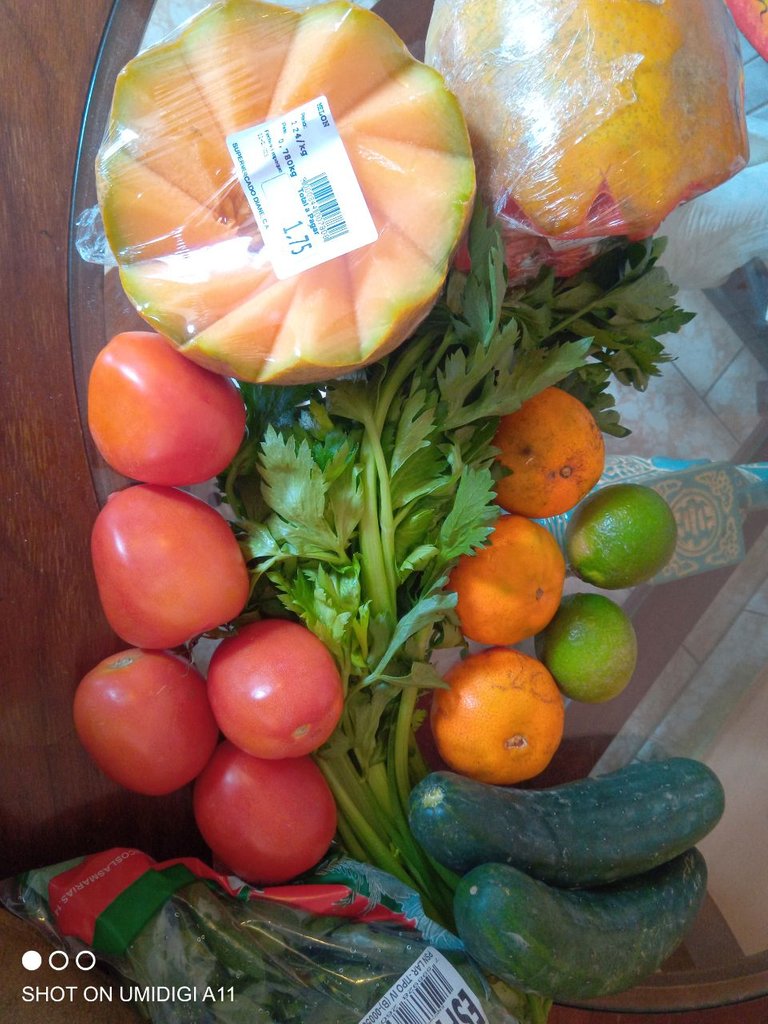 El sistema lleva consigo muchas cosas, entre ellas un detox de 21 días, siento que se me hará fácil pues ya vengo de lograr muchas cosas en la dieta anterior como el ayuno intermitente y el dejar el azúcar blanca entre otros.
Una de las cosas que puedo recalcar al querer enfocarme en tener un estilo de vida más saludable es como afecta esto a mi energía, cuando como carbohidratos y azúcares es inmediato como siento que baja mi energía, me siento pesada y los episodios de migraña son más frecuentes.
Cuando estoy bajo un régimen alimenticio más sano mi disposición cambia y tengo más dinamismo. Tengo que comentar que en diciembre no realicé ejercicios , esto lo sentí en mi cuerpo de inmediato, me daba más sueño en la tarde y comencé de nuevo con mis insomnios, pienso retomar pronto todas mis rutinas de ejercicios porque si me ayudan en todo mi proceso metabólico.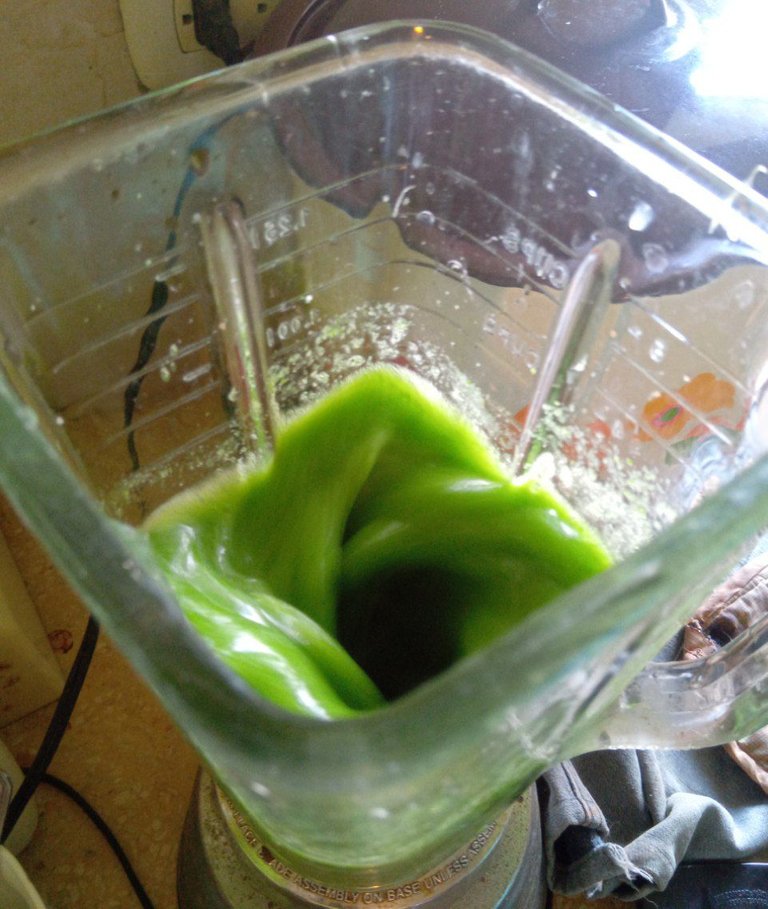 Ya probé con el sistema Keto, ahora voy a probar con este Detox, mi objetivo es bajar unos 12 kilos y así llegar por fin a mi peso ideal que son 65 kilos, estoy segura que allí me sentiré muy bien.
Ahora toca acostumbrar el paladar a nuevas recetas y batidos, como este batido verde que tomaré en las mañanas, así como dejar algunas cosas a las que me he ido acostumbrando como el café.
La intención es irme observando, una de las cosas que más me gusta de este nuevo sistema es que viene dado con un acompañamiento, hay coaching y te llevan de la mano en la parte emocional también y eso es muy importante.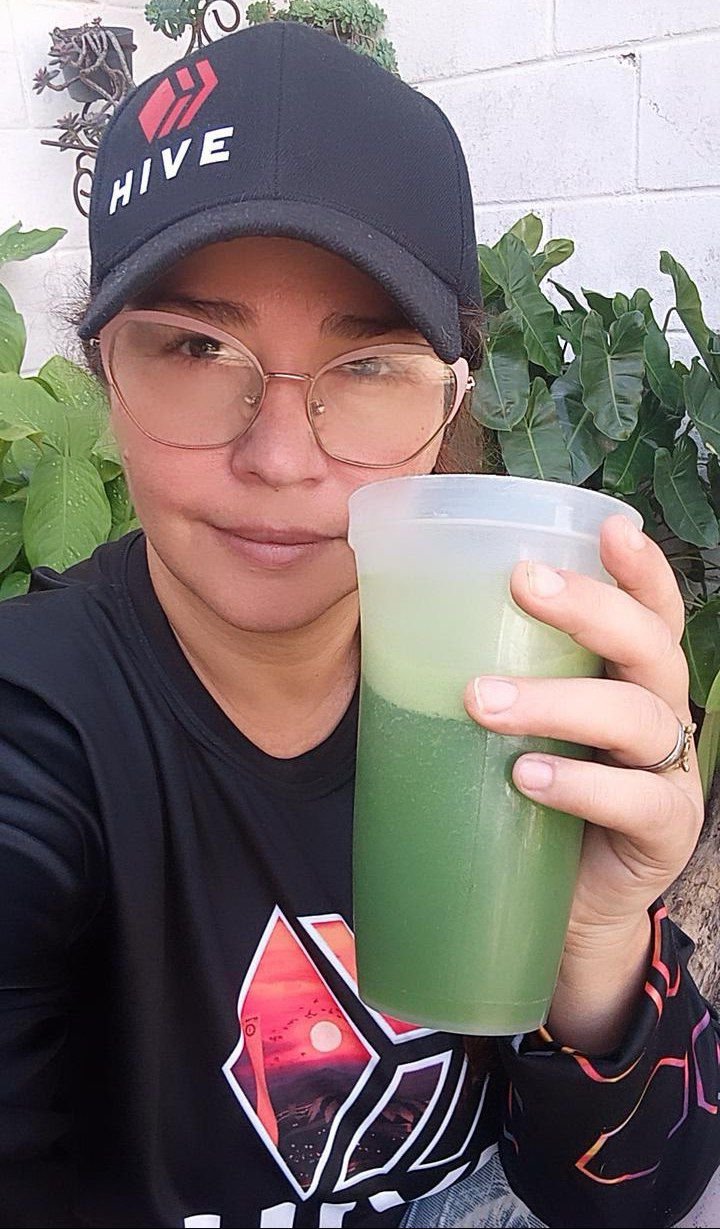 Hoy inicié este detox, les estaré contando los avances, cómo me voy sintiendo y lo que voy logrando tanto físico como emocionalmente, se abre un nuevo estilo de vida y siempre hay que estar dispuestos a aprender.
Gracias por ser parte de este pedacito de mi vida
Con Amor
Zully

---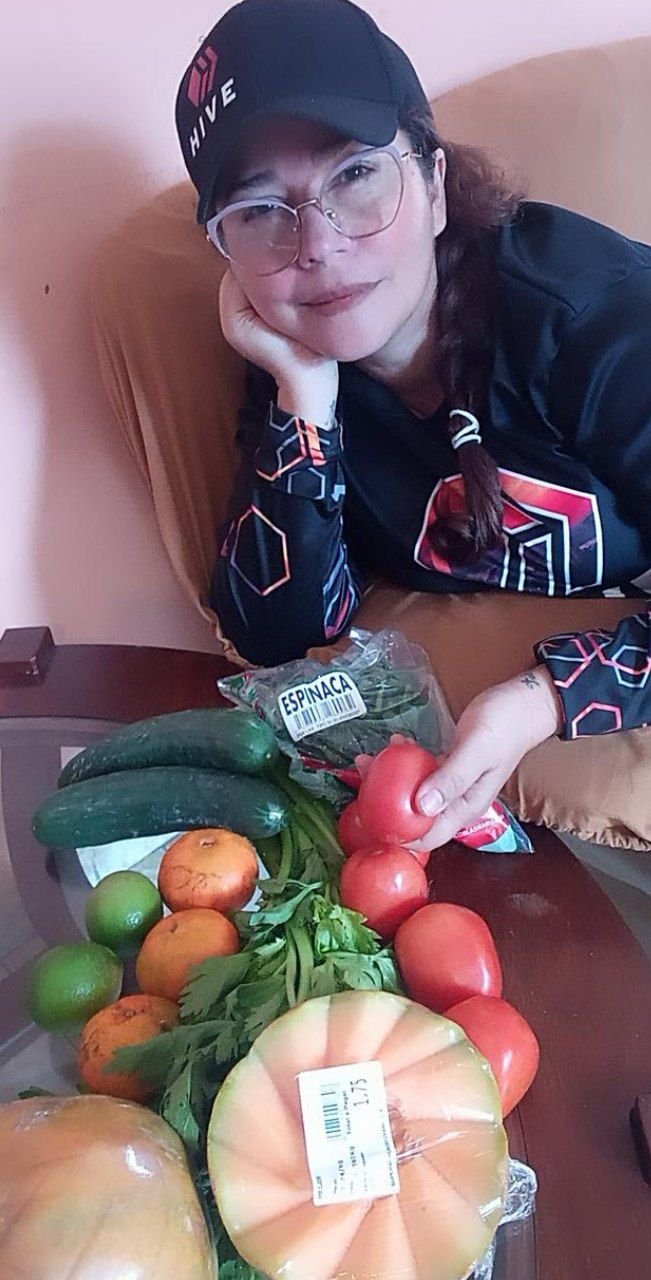 It's been more than a month since I finished the Morphosis challenge, a space where I managed to enter a new lifestyle, every day I try to keep reinventing myself and looking for solutions to everything I'm feeling in this stage of changes in my life.
It is no secret that during the holiday season we all incur in tasting many delicious dishes, mostly full of carbohydrates and sugar, I did not escape from it, but I can say that I did it in moderation, I gained two kilos, now I weigh 77 kg, at the end of the challenge I was at 75.
Now, a healthy lifestyle requires discipline, but also agreeing on ways of doing things that you are comfortable with. When I started my weight loss process I was presented with many alternatives and among them I chose the Keto diet, where I only ate green vegetables, avocado and protein. Now I have decided to try another method and I will tell you how it goes, I will only tell you my experience but as it is a paid accompaniment I can not put here the methodology, as it would be violating the rights of the owner of the same.
What I can tell you is that this new system is totally different from the Keto diet, since in the keto diet was not allowed to eat fruits or anything that had fructose or sucrose, even grains. In this new experience fruits will be the protagonists, lots of vegetables and herbs.
For this I went to the supermarket and did some shopping for the first three days.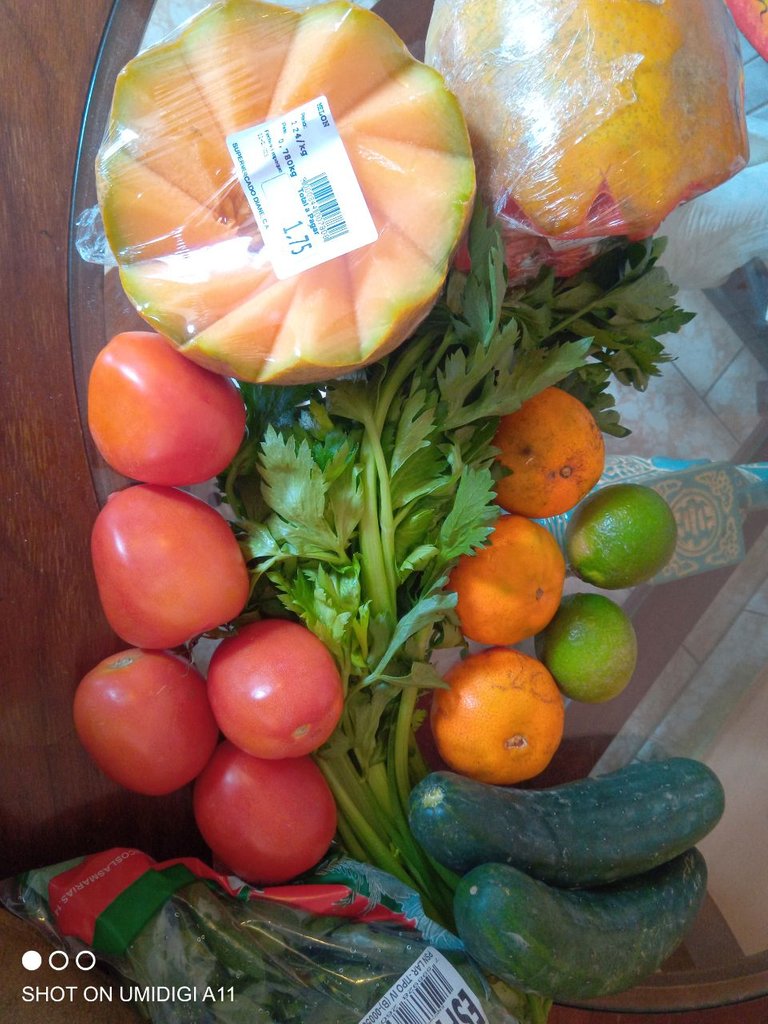 The system carries with it many things, among them a 21 day detox, I feel that it will be easy for me as I have already accomplished many things in the previous diet such as intermittent fasting and giving up white sugar among others.
One of the things that I can emphasize in wanting to focus on having a healthier lifestyle is how it affects my energy, when I eat carbohydrates and sugars is immediate as I feel my energy drops, I feel heavy and migraine episodes are more frequent.
When I am on a healthier diet my disposition changes and I have more energy. I have to comment that in December I did not exercise, I felt it in my body immediately, I felt more sleepy in the afternoon and I started again with my insomnia, I plan to resume soon all my exercise routines because they do help me in my metabolic process.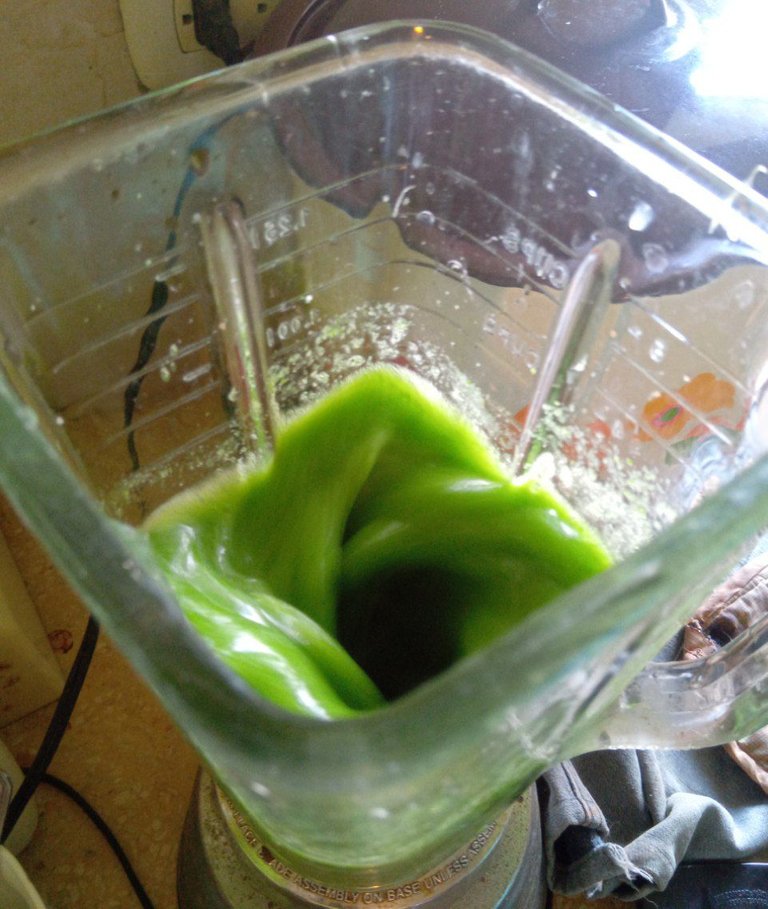 I already tried the Keto system, now I'm going to try this Detox, my goal is to lose about 12 kilos and finally reach my ideal weight which is 65 kilos, I'm sure I'll feel great there.
Now I have to get my palate used to new recipes and smoothies, like this green smoothie that I will drink in the mornings, as well as giving up some things that I have been getting used to, like coffee.
One of the things I like the most about this new system is that it comes with an accompaniment, there is coaching and they take you by the hand in the emotional part too and that is very important.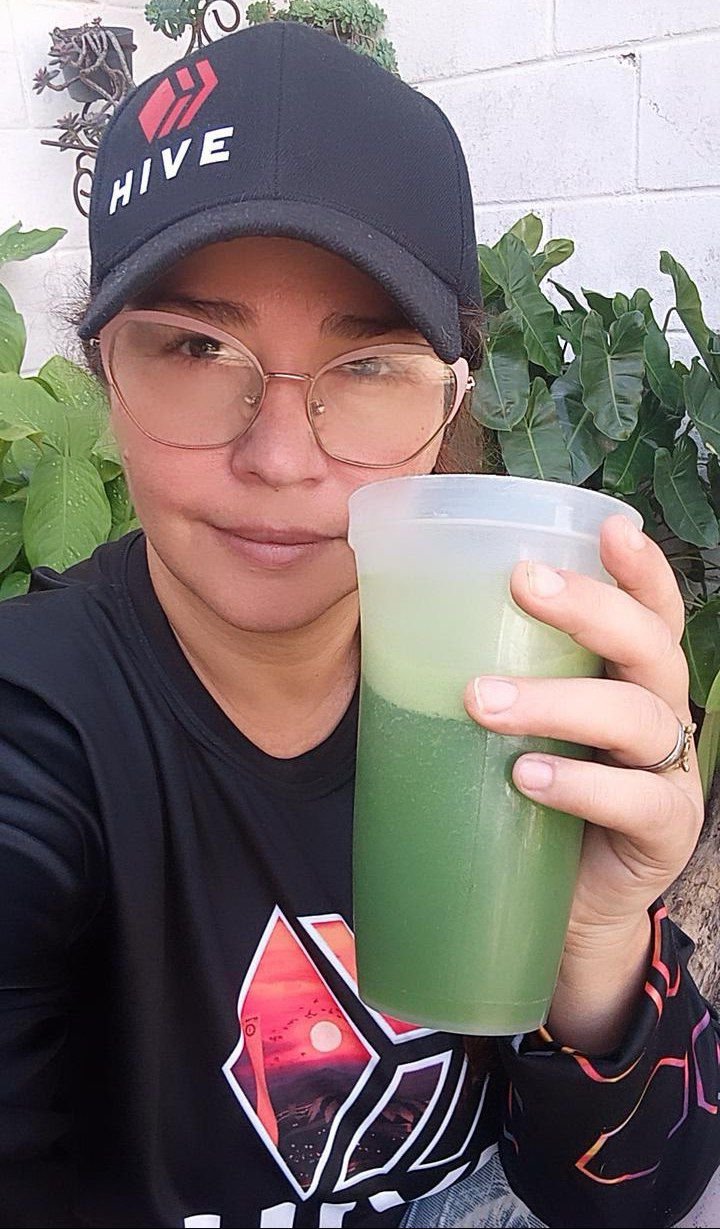 Today I started this detox, I will be telling you the progress, how I'm feeling and what I'm achieving both physically and emotionally, a new lifestyle opens and we must always be willing to learn.
Thank you for being part of this little piece of my life.
With Love
Zully

Todas las imágenes son propiedad de la autora.
Banner realizado con CANVA.
---
---