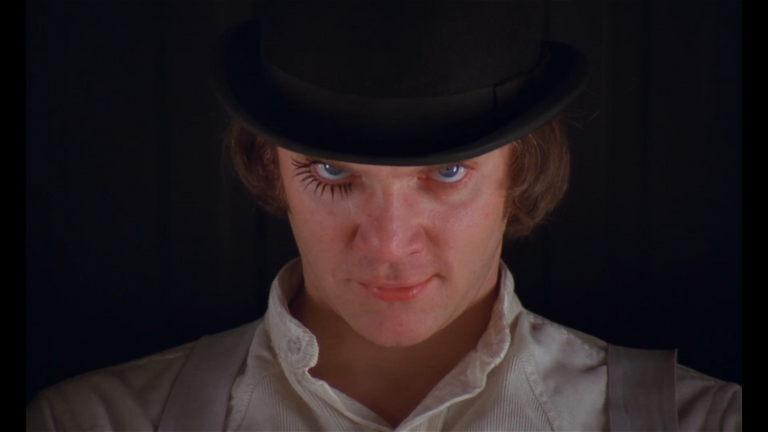 Film Screenshot
---
Ciao Steemians!
---
⬇️ ⚠️ ⬇️ ⚠️ ⬇️ ⚠️ Spoiler Alert!!! ⚠️ ⬇️ ⚠️ ⬇️ ⚠️ ⬇️
---
Censored for years by some theatre around the world because was considered too violent, even if in reality his purpose was totally the opposite.
The vision of violence sweeps away the violence itself, or at least it should. Psychological studies show that watching violent acts on the screen, people identifies themselves with the one who makes them and realizes that they are wrong.
This message, however, managed to be misinterpreted and lead to the creation of organized groups inspired by Alex, the absolute protagonist, and his droogs, who practice ultra-violence.
Stanley Kubrick actually harshly criticizes modern society and the thirst for power that leads some people to dominate others by any means.
The soundtrack is a very important element, classic music, the great Ludwig Van Beethoven up to Gioachino Rossini, a musical genre also used by some dictatorships, sometimes opposed, during history in order to associate the majesty of art with reprehensible acts.
Set in London, in a dystopian future in which its characters with colorful and bizarre clothes, suburbs buildings crumbling to the limit of credibility while the wealthy society lives in small villas immersed in the green countryside.
---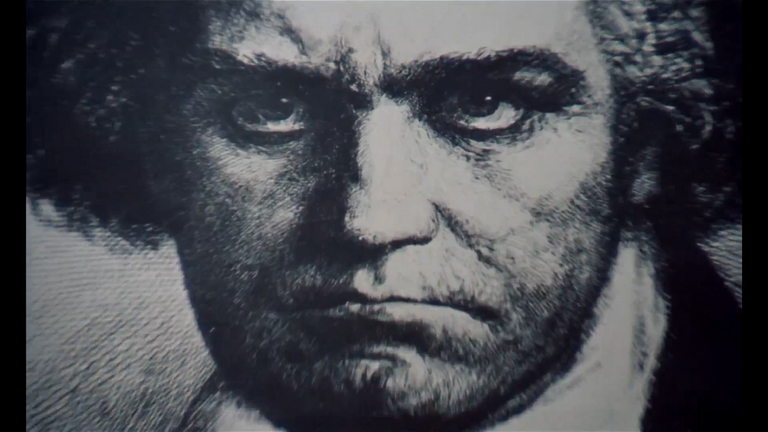 Film Screenshot
---
The spoken language is a mix of Russian and English which makes the scenario almost comical.
The first shot opens on Alex and his droogs, with their disquieting faces dressed with white clothes and black boots and bowler hats, they are in the Korova Milk Bar where they can find the moloko plus, a mix of milk and drugs.
You immediately realizes that those who might seem to be his friends are actually afraid about him, who poses as head boss, he stands out thanks to a high language and a glacial personality.
This is the launching pad for the nefarious actions that will follow, starting with the beating of a homeless person and a fight between them and another gang interrupted during a rape.
The evening will continue with one of the key points, the robbery of a house and a another rape, this time completed. Music and violence take on a grotesque value, Alex sings "Singing in the Rain" while expressing the worst of himself along with his companions, who execute all his orders to the letter.
When he has to interrupt the droogs in case of need he whistles, like you would with a dog.
His adoration for music is maniacal, when in their bar he hears a girl, whom he calls Devocka, singing a Beethoven song, and one of his interrupts her by flouting, he immediately hits him with a beating, from here begins the rupture of the relationship between the gand.
---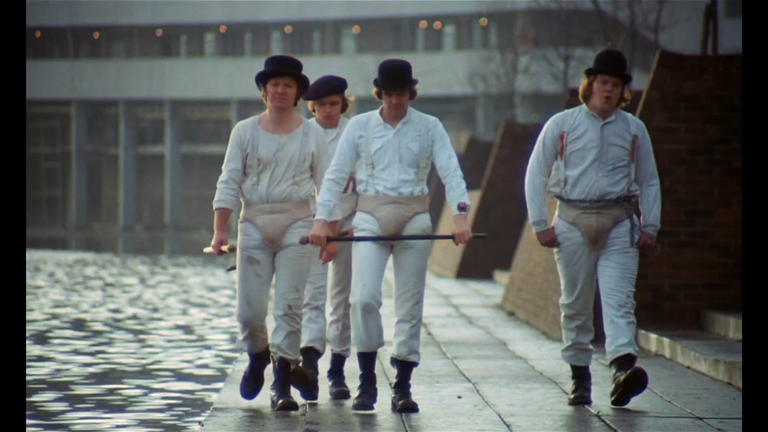 Film Screenshot
---
He lives in his own room, a place inaccessible to outsiders, combination lock on the door, paintings of naked women and a giant portrait of Ludwig Van on the walls, snake on a log, drawer full of refurtive under the bed and statue of four Jesus placed in row committed in an unlikely dance, the latter is filmed with a music rhythm that making the scene very hard.
School is not for him and parents pretend they don't know what their son is up to when night falls. He receives a visit to his post-corrective advisor at home, who scolded him because he suspects about his good behavior.
Symbolic is the scene in which the advisor literally takes Alex by the testicles, symbolizing the power able always to get the better and hold you in his own implacable grip.
The droogs will have a quarrel caused by the bar's episode, they want to rebel against their self-elected leader, who will put them in their place by beating them and stabbing them.
Revenge is in the air, shortly after they try another robbery, with the same dynamic as the previous one, the boss will be set up by his three followers, who blind and leave him to the police.
This time the dead man comes and the main character will suffer. He will be beaten, abused and humiliated and will have to suffer the same violence of which he has proposed us so far.
---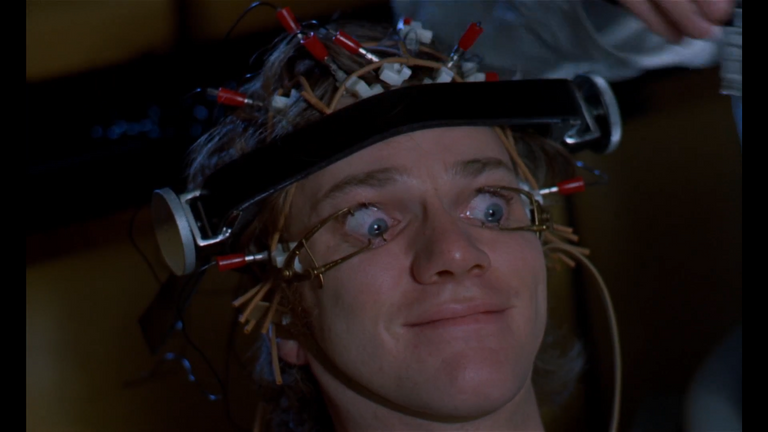 Film Screenshot
---
He is sentenced to 14 years of prison, in which he manages to play in his own way making the chaplain a friend and learning the most willing Bible verses. When he has the opportunity to go out he take advantage. He manages with cunning to participate in a special treatment, in which they will clamped like lidlocks his eyes and show him violent images with background music that also includes Beethoven.
It is used as a lab rat and once the treatment is completed, in front of an audience it will be demonstrated to the spectators that the boy is no longer able to act violently, because at that thought he's mercy of a huge pain and strong nausea.
Once the performance is over, it is released, but everything has changed and the past will torment it. His parents rented his room to another boy, he will meet the homeless man who beat, who will give him back what he has suffered, the police arrive, but they are his two old friends, they will beat him and plunge him into a tub of water to suffocate him.
In all this the boy cannot react, he will seek shelter but once again he will happen in the wrong place, the house he had robbed and in which he had raped a woman.
The disabled husband, a widower, will first welcome him but when he recognizes him thanks to his voice while singing "Singing in the rain" again, he closes him in a room and lets him listen to his beloved Ludwig at high volume, he panicked and jump out of the window.
He wakes up in the hospital, where he becomes prey to the press that wants to denounce the abuse suffered by the government. The bureaucratic machine is immediately activated and will reach an agreement with him, he will become a policeman in exchange for silence and for putting out of the game the persons who has blocked his way after his release from prison.
After challenging justice and finding his old need for violence, Alex is now at the front line of the law.
---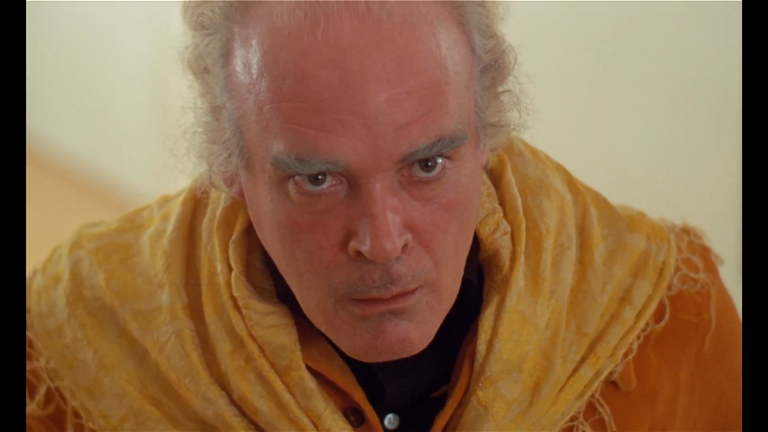 Film Screenshot
---
He manages to combine images and music to perfection, even if the scenes are violent or have "sleeping moments". The audio intervenes to keep us glued to the screen, succeeding in combining the sacred and the profane and making them all one in an attempt to appreciate what it shouldn't be.
I will have seen this film dozens of times, since I was a young I loved Malcolm McDowell and his performance, the films of Stanley Kubrick in my opinion are all wonderful, without exception, one of the most eclectic and profound directors ever seen in the world of cinema, of which, he wrote the story and will continue to do so, thanks to the newcomers who will be able to take inspiration from him for a long time to come.
---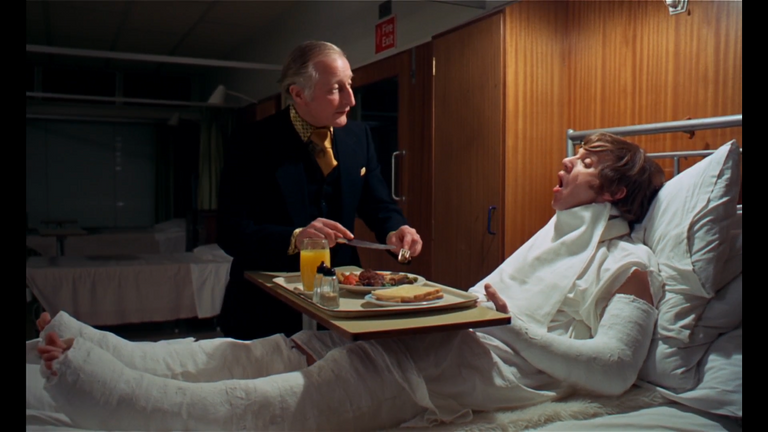 Film Screenshot
---
Cast & crew:
---
Director: Stanley Kubrick
Writers: Stanley Kubrick (screenplay), Anthony Burgess (novel)
Stars: Malcolm McDowell, Patrick Magee, Michael Bates
Producer: Stanley Kubrick
Executive producers: Si Litvinoff, Max L. Raab, Bernard Williams
---
---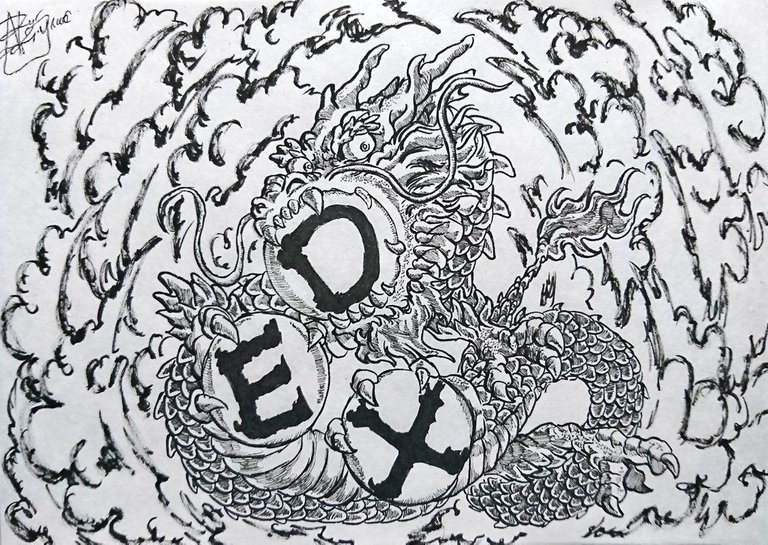 Logo by @ryo-6414
---
Thanks you for reading, a big hug and see you soon!
---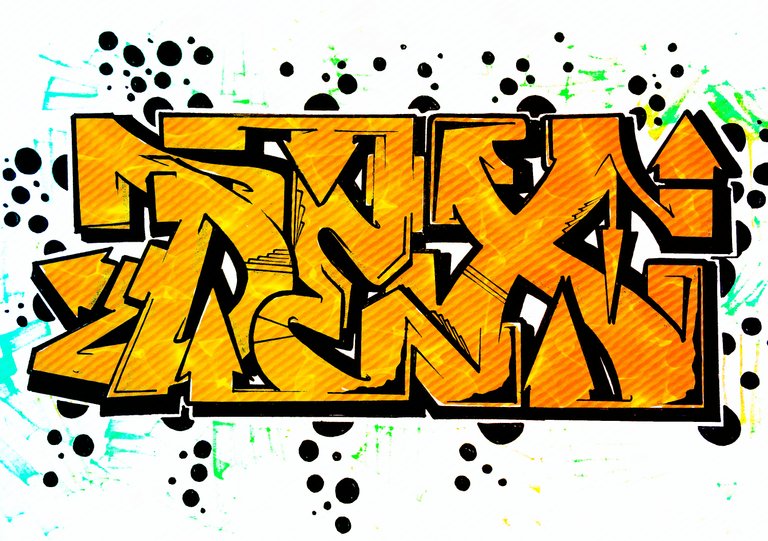 Logo by @ran.koree
---
Personal rating: 10
---