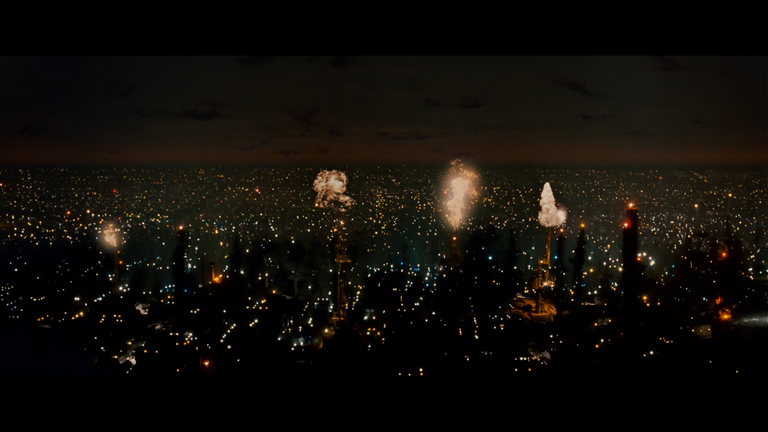 Film Screenshot
---
Ciao Steemians!
---
⬇️ ⚠️ ⬇️ ⚠️ ⬇️ ⚠️ Spoiler Alert!!! ⚠️ ⬇️ ⚠️ ⬇️ ⚠️ ⬇️
---
For any science fiction cinephile lover this is simply a pearl, an absolute masterpiece and a genre reference point usually for refined and very demanding people.
When I was kid I have to admit that I didn't appreciate it very much, too dark and obscure for my tastes at the time, I found it quite distressing, I was more "Star Wars boy", I preferred more action and fun.
While growing up my ideas have changed, evolving, so I watched again and again this film, every time finding new details and enjoying any single scene more and more.
Set in 2019, just the current year that is coming to an end, in Los Angeles, where instead of sea and palm trees you can find large skyscrapers and immense open-air furnaces with lots of advertising that cover buildings in "New York's downtown style", and in addition, flying machines.
---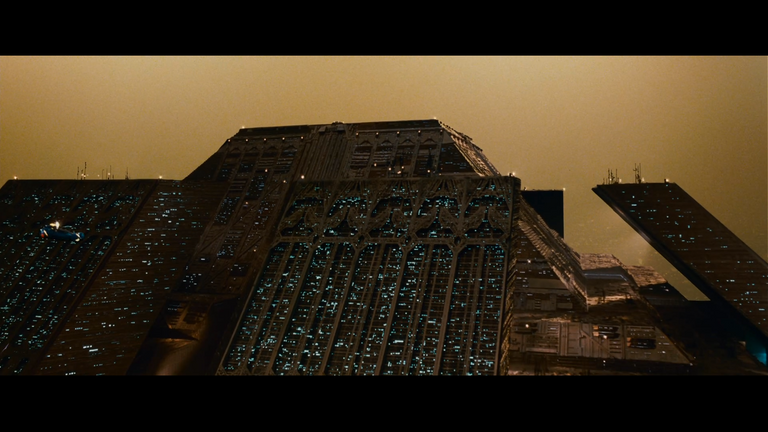 Film Screenshot
---
The replicants, also called "skin jobs", are the main theme of whole story, robots identical to us that after 4 years are destined to power off. Six of them have escaped from a planet colonies with the goal of arriving on earth and entering the Tyrell Corporation, place where they are created, to obtain greater longevity, 2 of them die and the rest wander in the city suburbs in an attempt to be able to reach their target.
"Retire them" is a Blade Runners job, bounty hunters who actually take care of eliminating them. At this point arrives on of this hunters called Deckard, who must do tests on Rachel that she works and was produced by Tyrell, to understand if she is human or not, the result will be positive, the really shocking thing is that she doesn't know about it.
He, after having had the hard task of revealing her the truth (which he carries out with great coldness), will fall in love with her and have to face multiple internal conflicts while he's busy hunting other robots.
---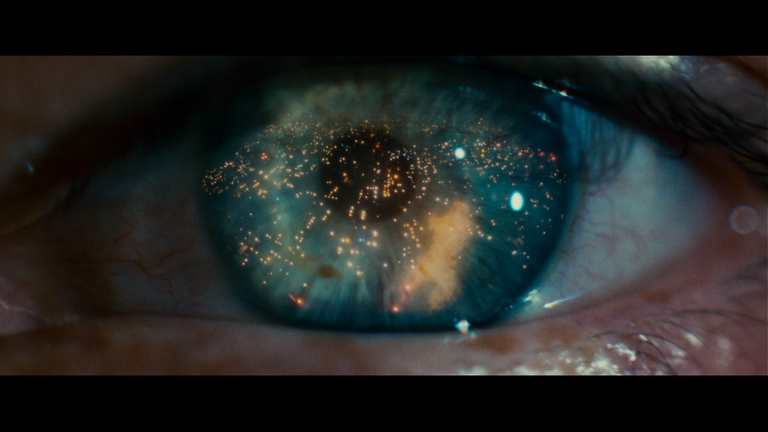 Film Screenshot
---
The plot is quite simple, what really takes over is the emphasis with which the story is told, the emotions masterfully expressed by the characters are narrated with such wisdom that they know how to thrill. To frame all of that gloomy and sad landscapes, perpetual rain, a future quite the opposite than bright.
The hunt will end with a final duel between Deckard and Roy, small group of replicants leader, who instead of fighting will let his emotions go before his end. The final replicant words are intense and touching, full of emotions for a simple machine:
I've seen things you people wouldn't believe. Attack ships on fire off the shoulder of Orion. I watched C-beams glitter in the dark near the Tannhäuser Gate. All those moments will be lost in time, like tears in rain. Time to die.
---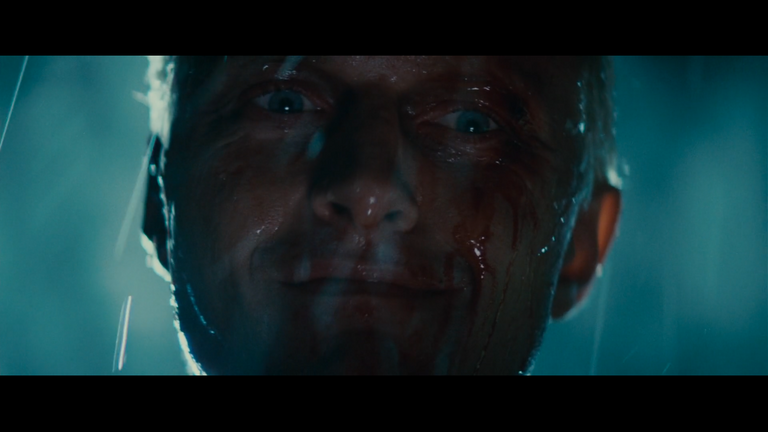 Film Screenshot
---
The film went over budget and his crew was reduced to "borrowing" equipment and scenarios from other films sets. There are seven versions, with two different endings and interpretations of Deckard's nature.
After several years, there still seems to have been no real answer about it, Harrison Ford declared that his character was human, the director Ridley Scott argues that the bounty hunter was also a replicant.
This controversial situation does nothing more than grow up the mystery and charm of a story that actually contributed a lot on writing the science fiction's history.
Vangelis music masterfully accompanies the wonderful futuristic images on streets and evanescent buildings of a degrading city, considering the low action scenes, the soundtrack is one of the key points helping to emphasize each frame.
Origami play a very important role in history, Deckard's partner, Gaff, is an expert in this particular specialty, he uses it to give clues scattered everywhere throughout history.
---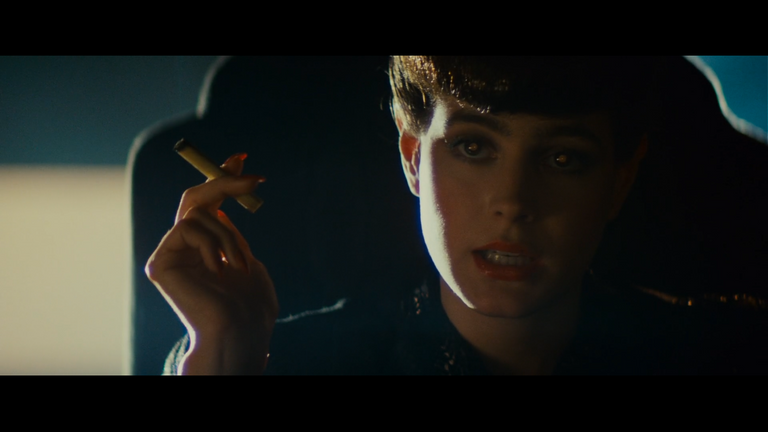 Film Screenshot
---
35 years after its theatrical release Denis Villeneuve directed the sequel, with Ridley Scott moving from camera to executive director, made a lot of noise by making people talk about it in two totally different ways.
On the one hand, those who, like me, have greatly appreciated the work done and consider it the worthy heir of his predecessor, in the other hand those who have harshly criticized or even refuse to see it.
The release of Blade Runner 2049 was immediately discussed about a further Scott's idea concerning the release of a third film to give greater immortality to a film, that even without a follow-up, would have been equally the cult that had become shortly after its release in the 80s.
---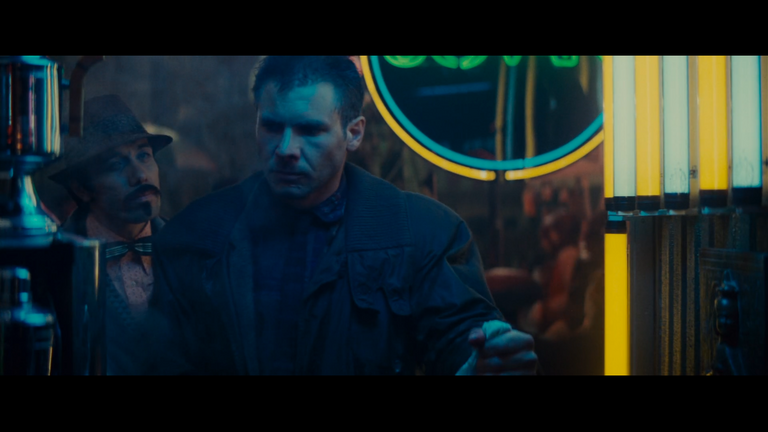 Film Screenshot
---
Cast & crew:
---
Director: Ridley Scott
Writers: Hampton Fancher and David Webb Peoples(screenplay) Philip K. Dick (novella)
Stars: Harrison Ford, Rutger Hauer, Sean Young, Edward James Olmos
Producers: Charles de Lauzirika, Michael Deeley, Hampton Fancher, Brian Kelly, Ivor Powell, Paul Prischman, Jerry Perenchio, Ridley Scott, Run Run Shaw, Bud Yorkin
Soundtrack: Vangelis
---
---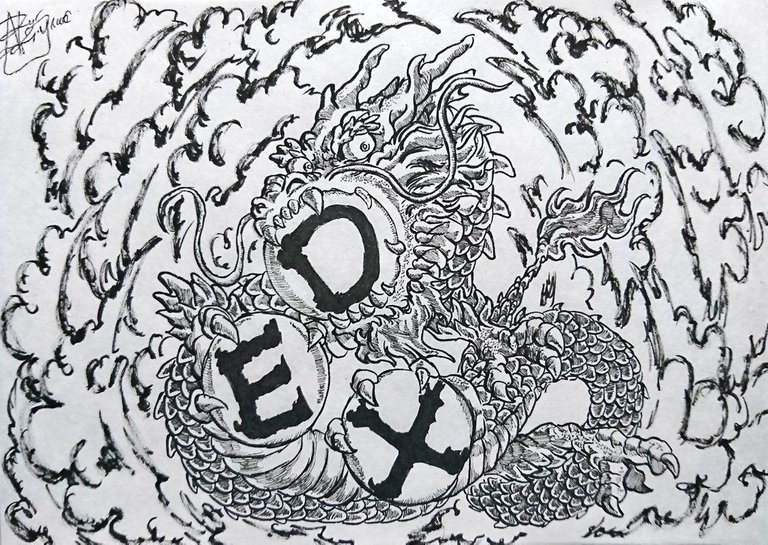 Logo by @ryo-6414
---
Thanks for reading, a big hug and see you soon!
---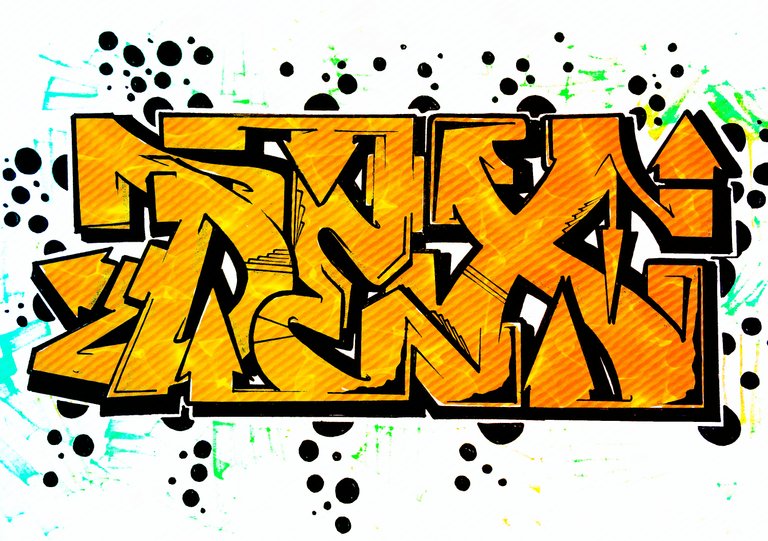 Logo by @ran.koree
---
My rating: 10
---