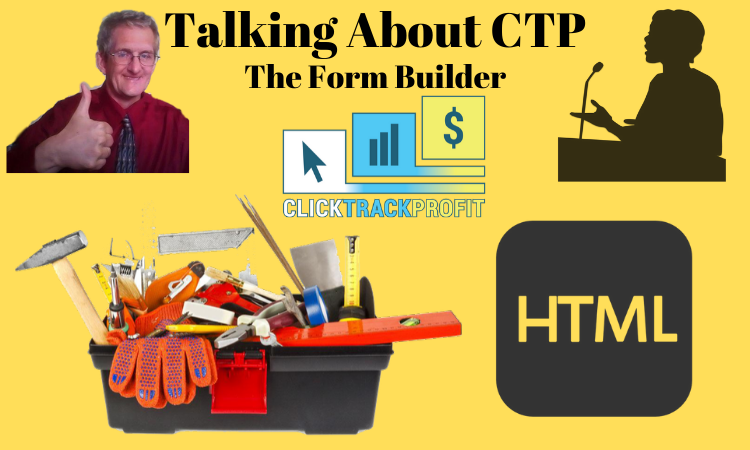 If your an Affiliate Marketer of any kind the most important thing you need to do for your business is to promote yourself or your brand if you have one. And your List. Without doing that you will most likely fail
Now for today's blog post Talking About CTP The Form Builder I will be talking about in the video below an awesome feature that is available to the members of Click Track Profit. The form Builder which was added to CTP by Blain Jones a few weeks ago.
What the form builder allows you to do is to take the html form you get from your autoresponder and make it look better. It will work with any autoresponder that you are using.
In the video I am using Traffic Wave. If you don't use Traffic Wave that's ok like I said in the last paragraph it will work with any autoresponder. Well that's enough typing on to the video
if you would like to find out more about Click Track profit and what they have to offer and how it can help you with your business click the banner below

---
Posted from my blog with SteemPress : http://scottrohn.com/talking-about-ctp-the-form-builder/
---