IAAC - Day 38
Today is Thursday, July 8th and I am happy to be alive.
Last year we had two lizards that I would always come to visit during the summer months. I was wondering where they were this year. I finally saw one of them today and got its picture to share with everyone. From head to tail, they are about a foot long.
Sometimes I just sit outside and talk to them. They are very good listeners.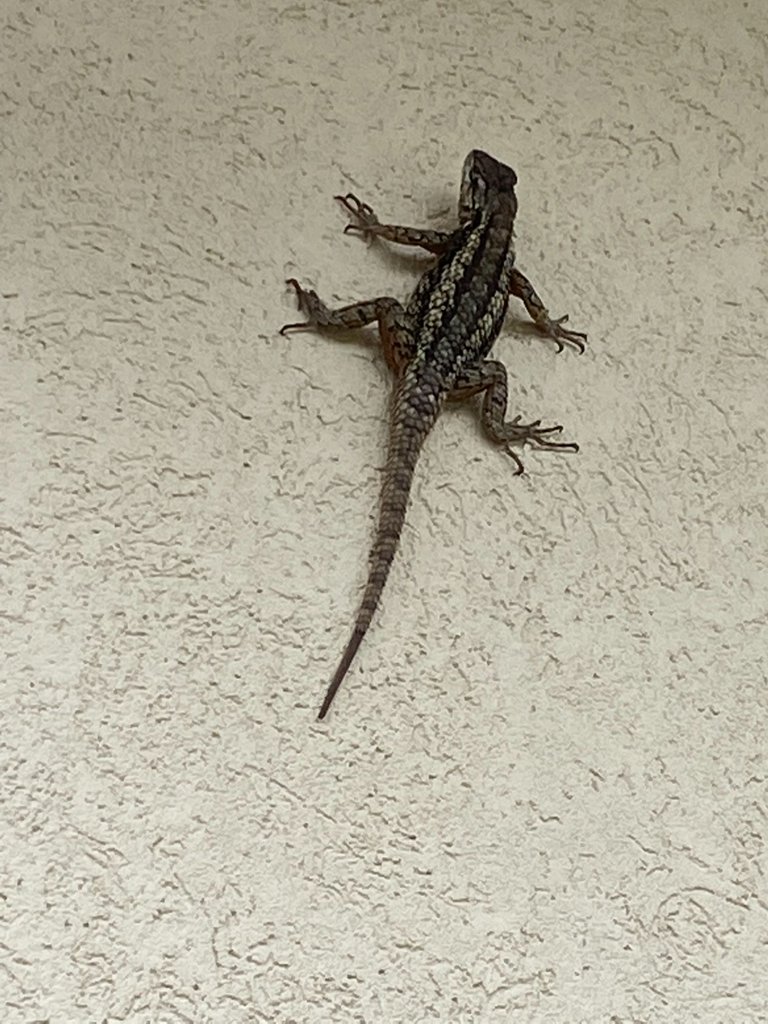 ---
---