IAAC - Day 44 Roxie wanting to see the sunset
Today is Wednesday, July 14th and I am happy to be alive.
I always take Roxie, our dog, out in the evenings to watch the sunset. We walk out to the road so get a few pictures. She is looking back at me telling me to hurry or we will miss the Sunset. Once the sun is close to setting it only takes it about 30 seconds to drop below the horizon.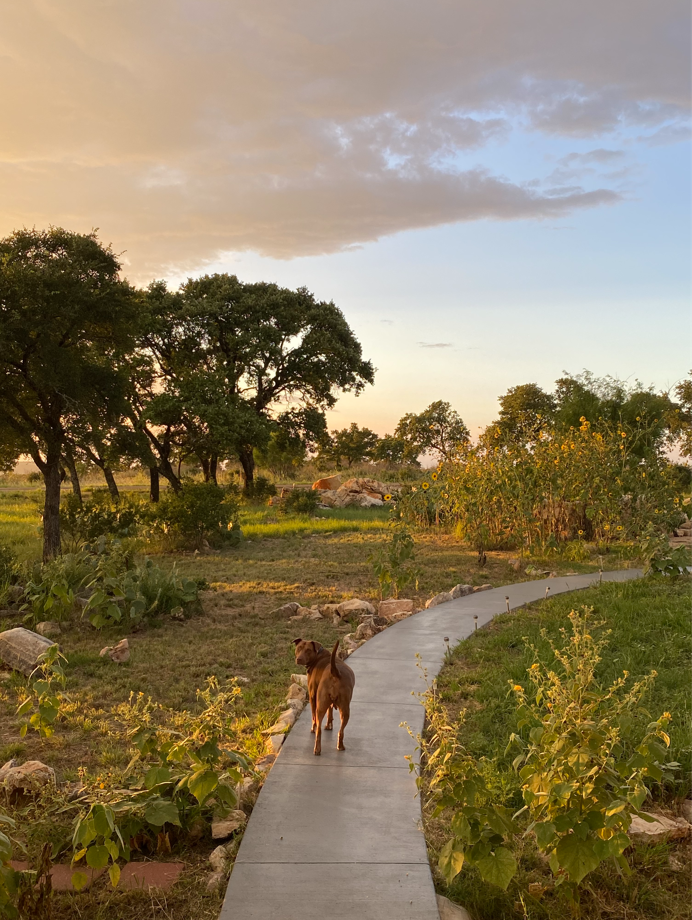 ---
---