IAAC - Day 46 Bee and Flower
Today is Friday, July 16th and I am happy to be alive.
Today the bees were very active on the sunflowers. When walking by the the sunflowers, all I could hear was their loud buzzing. I thought there was a hive close by but could not find one, just one or two bees on every flower. I hope they get enough pollen to make lots of honey.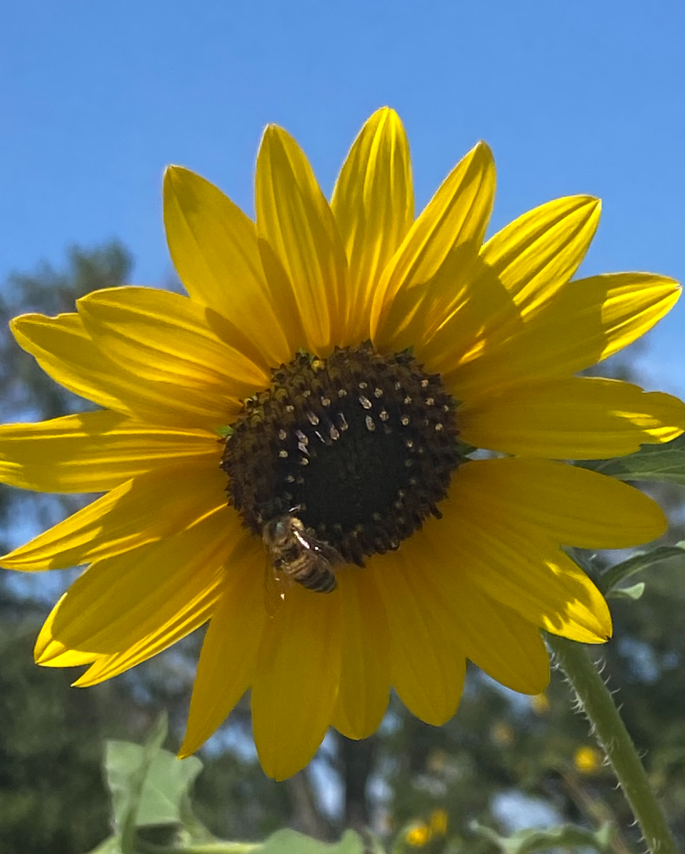 ---
---