IAAC - Day 47 A visit from Mister Frog
Today is Saturday, July 17th and I am happy to be alive.
I was watering the plants on the back porch and this little fellow jumped out of the watering can. I was surprised because I have not seen a frog around here before. It was no larger than my thumb.
This year we have had more rain than normal and the temperature is lower than normal as well. Last year during mid July, we had a string of 10 plus days with temperatures over 100F and a fire burn ban was in effect.
I guess with all moisture the frogs must have climbed the hill from the lake which is over a mile away. Who knows... I just know Mister Frog came for a visit.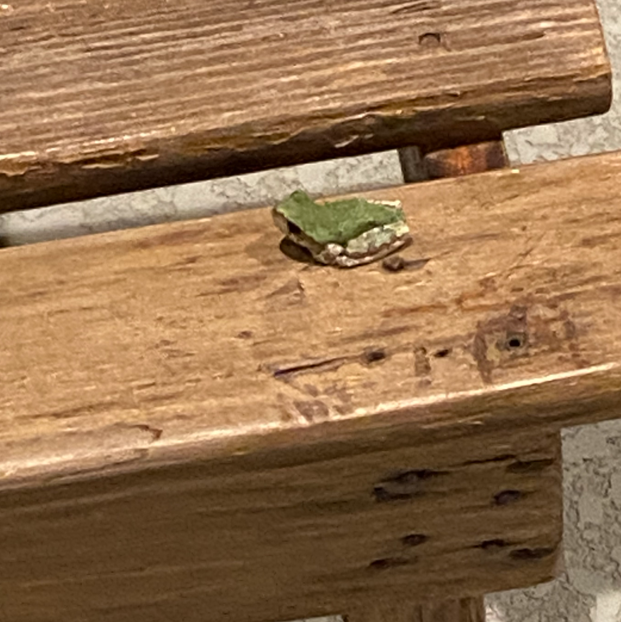 ---
---