IAAC - Day 50 - Rain in the distance
Today is Tuesday, July 20th and I am happy to be alive.
Over the past few days, we have been having scattered rain showers. Today was no exception. From the back porch of the house, I can see one in the distance moving on the other side of the river. The sun is reflecting off the clouds at the front of the rain clouds. Once the storm pasted, the temperature dropped to the mid 70F however it was very humid. I like sitting on the back porch watching the clouds and storms pass by.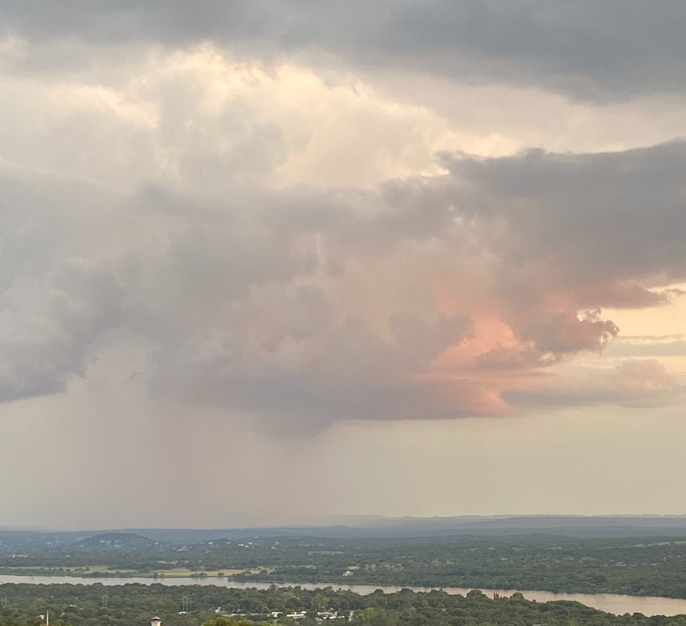 ---
---