IAAC - Day 53 Moon and Clouds
Today is Friday, July 23 and I am happy to be alive.
This is a night picture of the full moon, no flash with a three second exposure. The moon is right at a full moon and the clouds were reflecting the moon beams so I thought it would be a good picture to share. However the moon is too bright so in the picture almost looks like the sun. Oh well.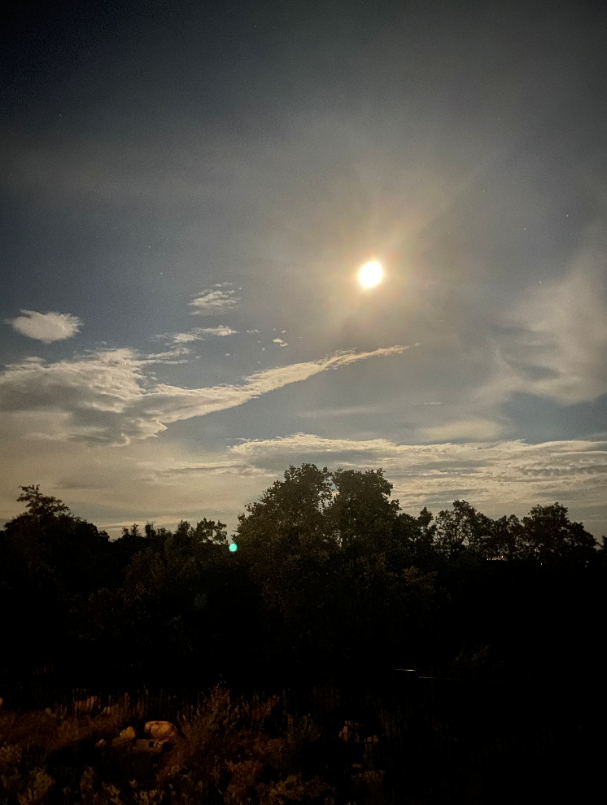 ---
---