I Am Alive Challenge Day 92 - A Lucky Man, Here's Why...
I am blessed to be featured on the I Am Alive Spotlight for Friday. Today I went to the mailbox and received some swag and a very nice letter from @clicktrackprofit. I wanted to say thank you to the I Am Alive Challenge Tribe, along with the support from Click Track Profit.
It isn't easy being grateful sometimes. If you have read my posts you know that I suffered emotionally for a while. I still got to give myself a kick in the butt sometimes to be more grateful.
Right now I am working on a website, peerrecoverycoaching.com, to support others. If you or someone you know could use some extra support, you can sign up here for free.
I'm a little tired tonight so I will try to write more tomorrow. Take care everyone and God bless.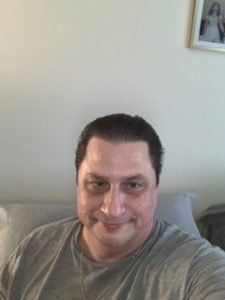 ---
---