Not long ago, i've submitted an original creation on the famous lego ideas platform ...
The name came very easy :) since the idea was arround a Jeddak, which as a translation means a "Tribe leader" ...
Everything started from the head ...
Therefore the tribal idea came to my mind ...
I guess, the whole creation came out interestingly well ...
Here's a short glimpse of my Jeddak GreembeYembe which i will show you through my #photos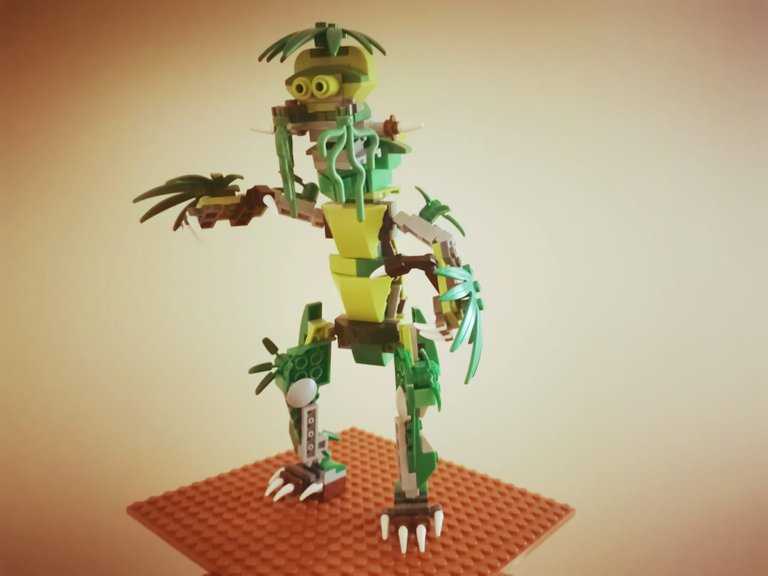 It looks interesting, in my humble artistic perspective ...
I needed to use that brown coloured lego platform, to create a sort of support for my Jeddak GreembeYembe ...
Soon, i'll post a #new blog for #curation which will include the link from lego ideas platform, through which everyone who would like to support my project, they will be able to #upvote for my lego idea ...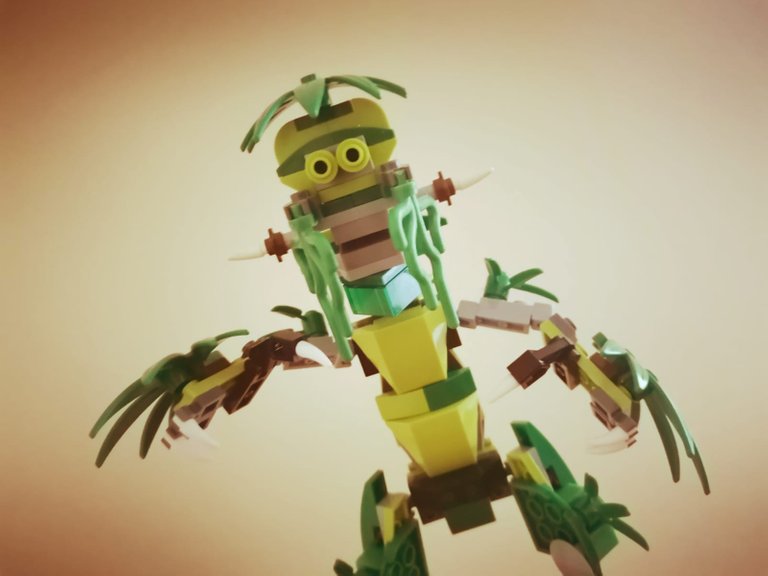 Maybe in a context of silly videos with pranks, to see someone dressed like my Jeddak GreembeYembe, it might give you some goose bumps :))
The world of lego, as i've mentioned so many times, looks to be more and more an infinite matrix of creativity, which, for a child or an adult person represents an awesome secret chamber where you can retreat and createn yur own ideas ...
I would like to read some of your comments on my #blog and see your own lego ideas as well.
I and my new creation, Jeddak GreembeYembe, would like to appreciate other awesome creations presented here or on lego ideas platform ...
The creation process of my lego figure was not quite easy ... because there were too may little "green" details to be created :)
Even the hand, were quite interesting to be created, but, i guess it came out well ...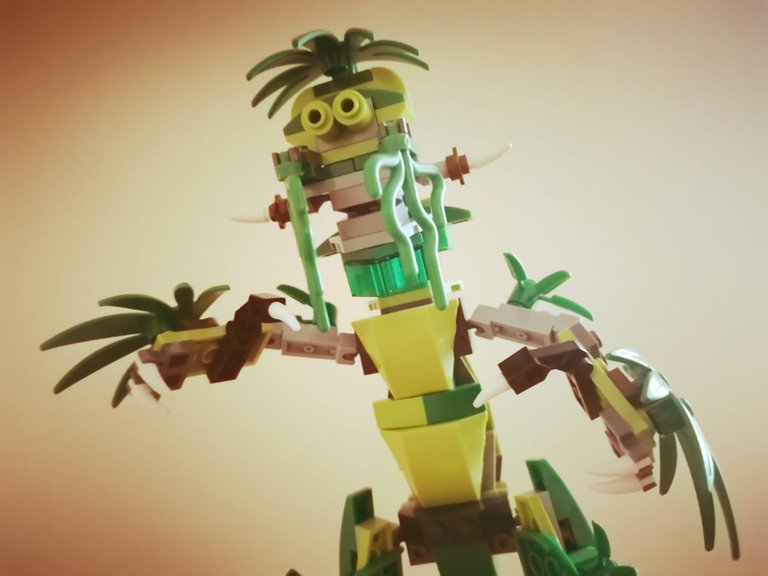 For a tribal creation like this one, maybe some #tribal #music would suit very well,
Therefore, here is one of my compositions entitled The African M'Ganga ( The african shaman ... in swahili language)
My #musicoin page
https://musicoin.org/track/0xff989254b55ce9c4968b97ae1668a3c7f79d8e3c
My #emanate page
https://emanate.live/luciannagy/the-african-mganga
While, i'll leave my Jeddak GreembeYembe to watch the #crypto market and amuse himself, i'll go to compose some music, ok?
Enjoy your day people, and feel free to comment on my #blog and #share it ...
Soon, you'll see a new blog written with the link from lego ideas platform, where you'll be able to support my idea.
Ciao a tutti!