I made a quick sketch and the initial lines here. It's all done under spare time as I only allocate around an hour or two daily just for art. The rest of the hours not actually working is spent on watching tutorials and trying to pick something up from other styles.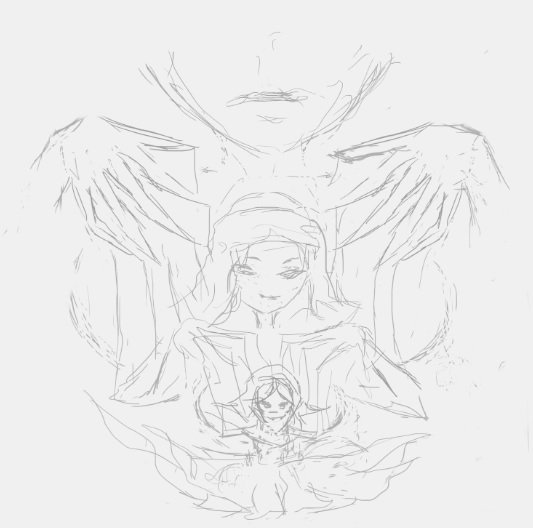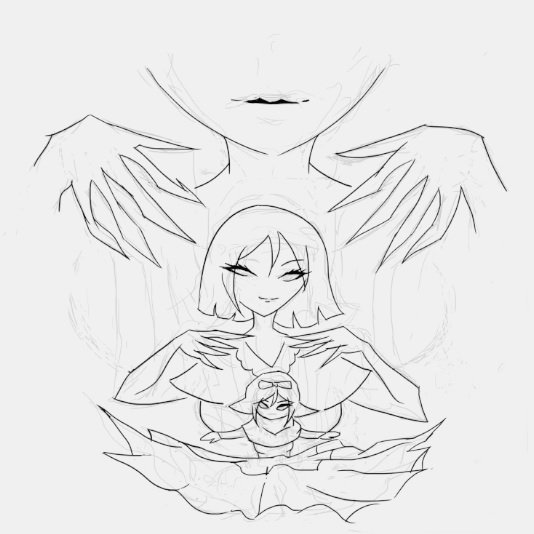 Sketch on the base layer and then implement the line work. I don't imagine the end result while doing it. I make it up as I go along. Same thing happened when I was making this post.
There are a lot of ideas that come up in how to color/shade or stylize each portion when doing the line work. Just like the linked post above. It never turned out as I originally planned but the end result works for me anyway. I'm just experimenting with learned techniques and mixing them up.
---
If you made it this far reading, thank you for your time. This is a creative footer by @adamada. A Hobby Illustrator.