Pencil sketch 13.

Hello, all my friends
This is my new pencil sketch.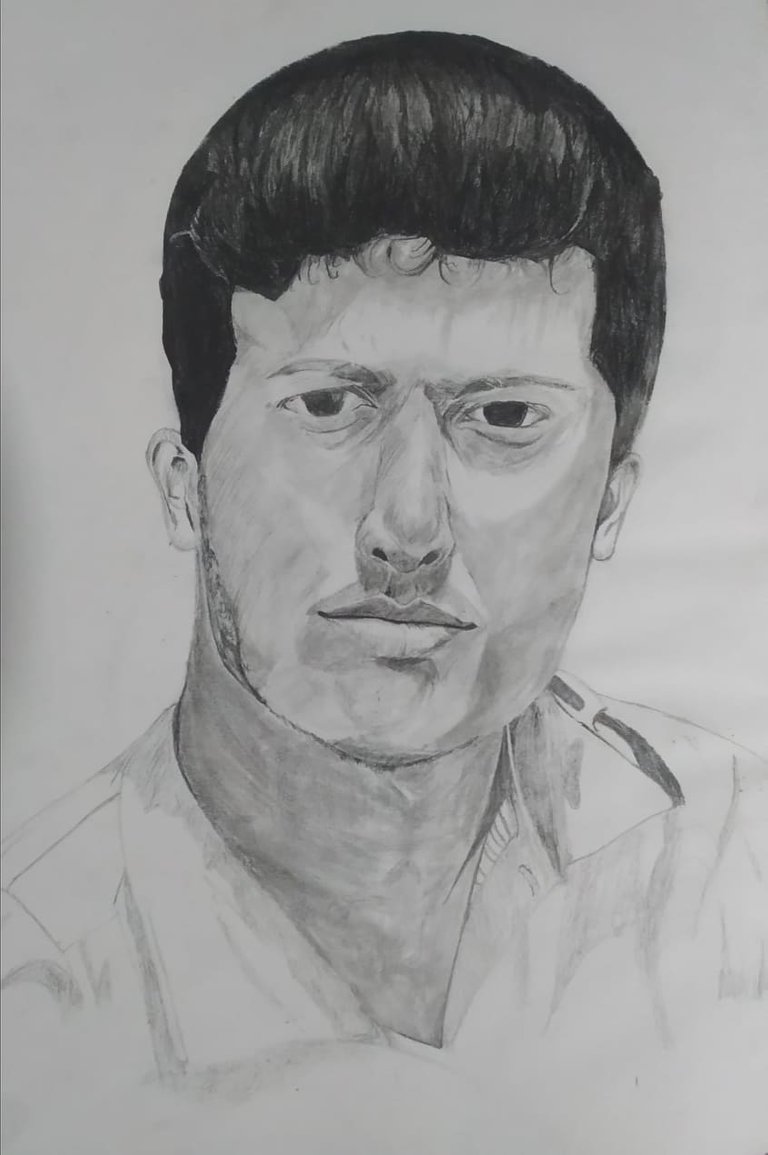 I'll show you how I drew this pencil sketch.
1.The Skeleton
First, I have drawn an initial skeleton of my model.I used the 6H pencil to do this. I first approximated a circle with a size of the model. Pull a line down the middle of the circle to keep the direction of the face tight. Then I draw the line of the jaw. And the eyes, ears, nose, lips are drawn.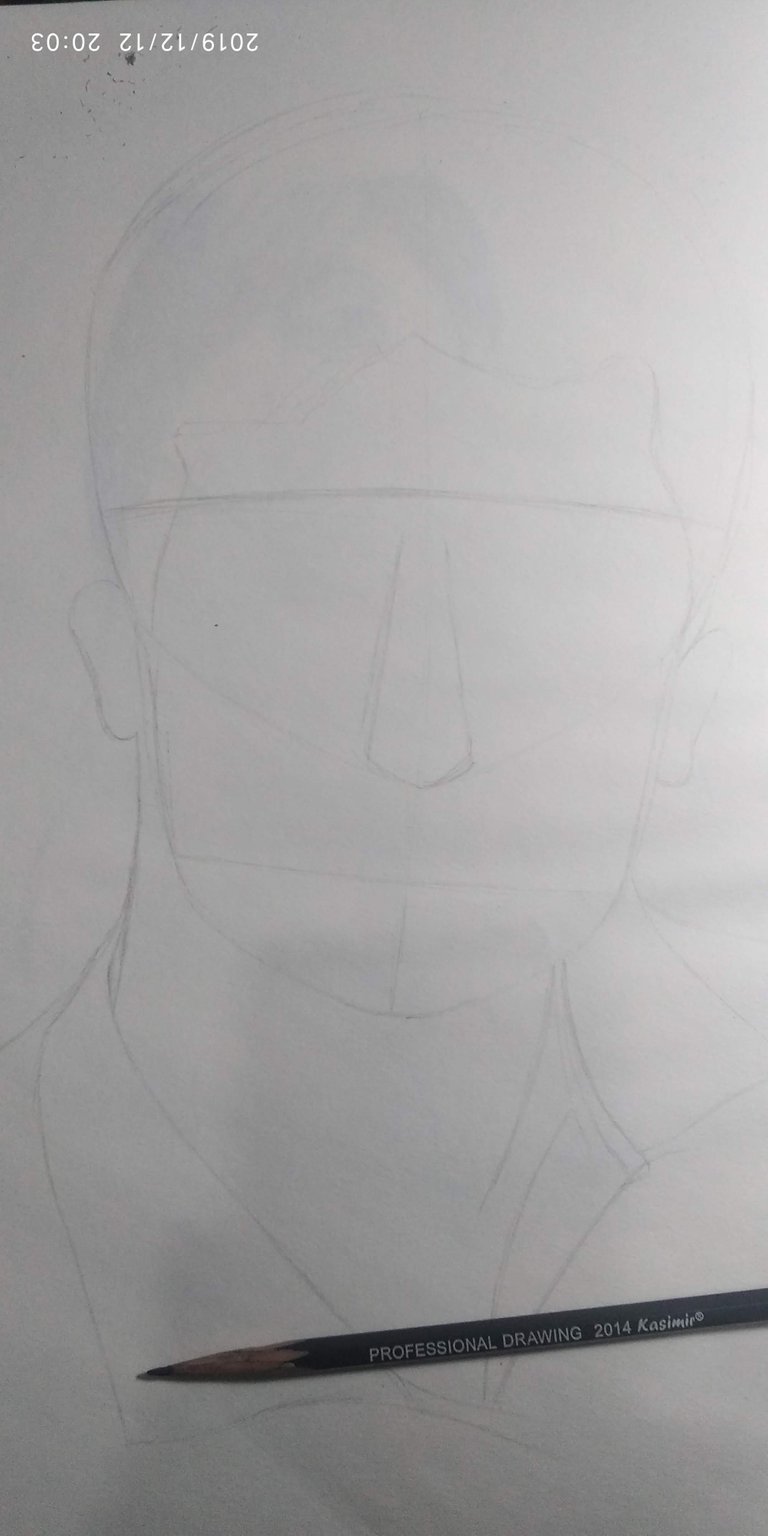 2.Adding materials on the face
I used 2B pencil to add material. I gently drew hair lines, eyes, nose, lips and shirt. Then I started working on the shade.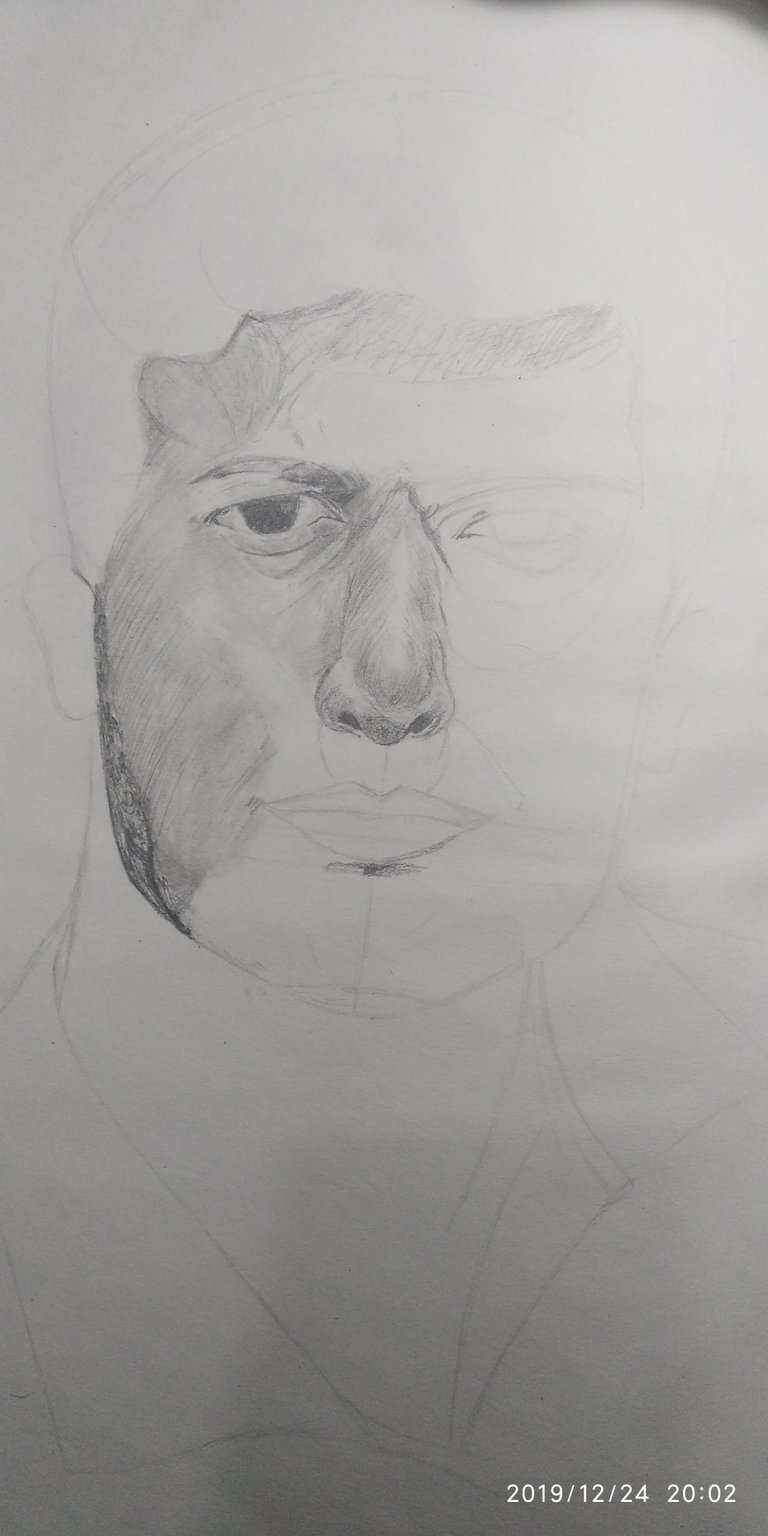 3. Working on shade
This time I started adding shades. I add shadows in two steps. At the first step I use 2B and 4B pencil. And I use 4B, 6B, 8B and 12B pencils to give the picture perfect shade.
First step-
Second step-
4.Finish
After 5 hours of continuous work I was able to finish the picture. And there was a lot of joy in the mind. Because the model looks exactly the same. I thought I couldn't, but it turned out all was well. Nothing could be more gratifying to an artist than this.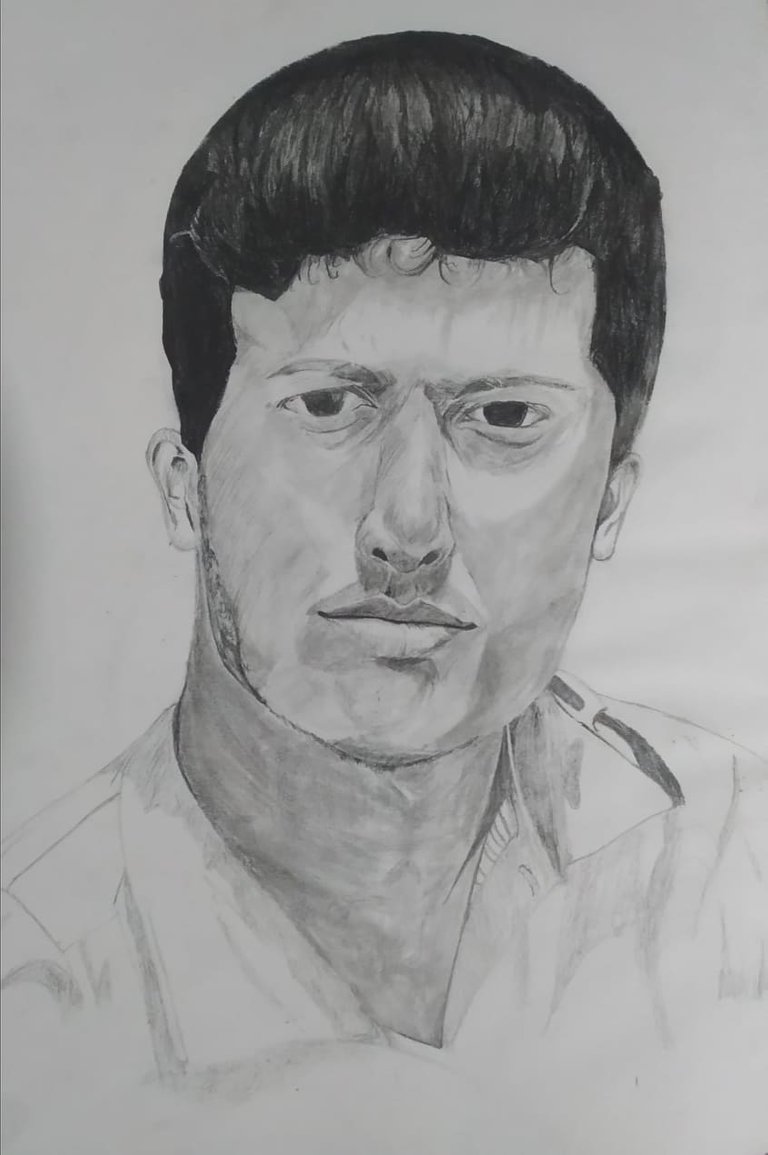 I hope you guys like it.
---
---