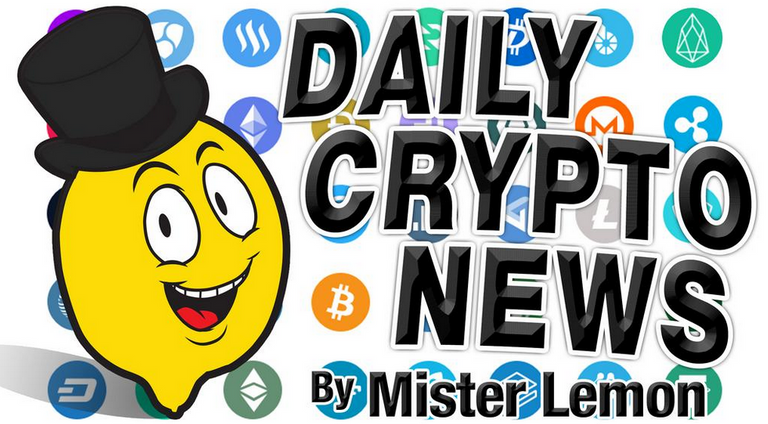 Bitcoin and Oil Rally as US Kills Iran's Top General in Air Strike ;
Bitcoin and Altcoins Staging Strong Comeback After Tagging Support ;
Muir Glacier: Ethereum Hard Forks for Second Time in One Month ;
Guangdong Blockchain Financing Platform Aims to Help Small Business ;
Google Play Lifts Ban on Ethereum Browser Extension MetaMask ;
🗞 Daily Crypto News, January, 3rd 💰
STEEM Trading Update
Welcome to the Daily Crypto News: A complete Press Review, Coin Calendar and Trading Analysis. Enjoy!
In a stunning turn of events, Bitcoin (BTC) price swiftly reversed course and rallied 6.4%, reclaiming ground lost over the last 24-hours and briefly topping $7,288 before pulling back to $7,200.
Global oil prices have also rallied by nearly 3% in the wake of an airstrike at Baghdad's airport ordered by United States President Donald Trump that has reportedly killed the head of the Iranian Revolutionary Guards' elite Quds Force, General Qasem Soleimani.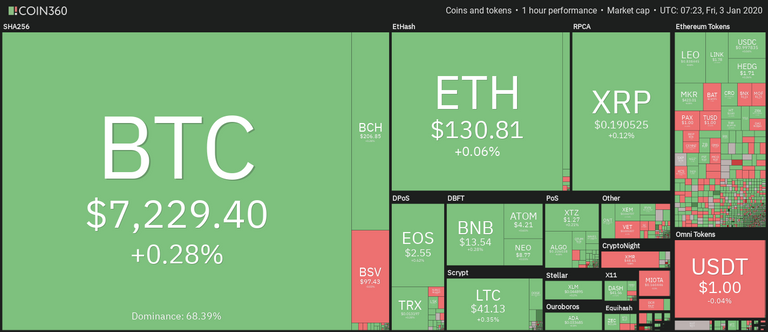 Bitcoin price started a strong upward move after tagging the USD 6,850 support.
Ethereum is testing the USD 130 resistance and XRP is approaching USD 0.192.
BlockStamp (BST) rallied 300% and traded above the USD 1.5000 resistance area.
This week, bitcoin price extended its decline below the USD 7,250 support level. BTC/USD even traded below the USD 7,050 and USD 7,000 support levels. Finally, the price traded close to the USD 6,850 support level and recently started a fresh increase.
Similarly, most major altcoins tested key supports and are currently (09:00 UTC) recovering, including ethereum, XRP, bitcoin cash, litecoin, EOS, BNB, ADA, TRX and XLM. ETH/USD is now trading near the USD 130 resistance area. Besides, XRP/USD is correcting higher towards the USD 0.192 resistance.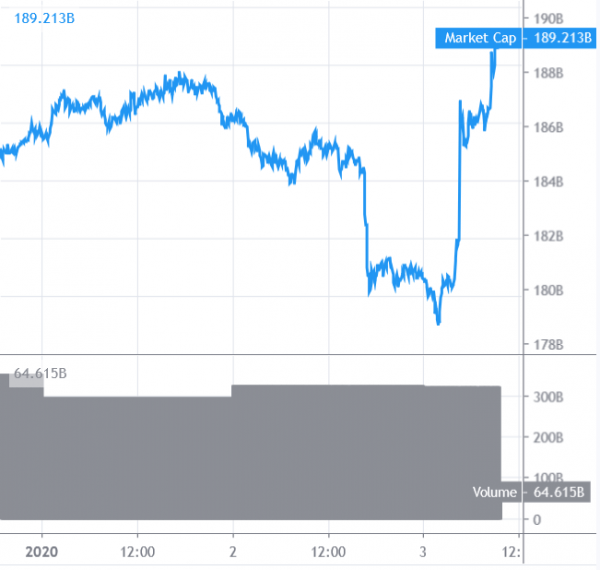 Ethereum has completed its second hard fork in less than 30 days.
With the mining of block 9,200,000, the Muir Glacier upgrade has been implemented on the network. The block was mined Jan. 2 at 8:30 UTC.
As of press time, 92 percent of ethereum clients were synced with the new upgrade, according to Ethernodes.
First proposed by EthHub's Eric Conner in November as Ethereum Improvement Proposal (EIP) 2384, Muir Glacier delays the "difficulty bomb" by four million blocks. With the delay, the difficulty bomb is expected to not "go off" again for a few years, at least until the deployment of key Eth 2.0 features such as the finality gadget.
A purposeful design since ethereum's launch in 2015, the difficulty bomb slowly increases block time settlement so as to push the network toward proof-of-stake (PoS).
The Guangdong government launched a blockchain-based financing platform Thursday that will help small companies in the region receive loans faster from commercial banks.
The government-led project is supported by OneConnect, a fintech firm backed by one of the largest Chinese insurers, Ping An Insurance, according to a media report from Sina Finance.
The platform aims to streamline the process for commercial banks to lend funds to small businesses with more detailed and reliable profiles, including credit ratings, provided by its blockchain network.
Major Ethereum browser extension and wallet service Metamask has something to celebrate as 2020 kicks off, notifying its users that Google has now reversed its short-lived ban on the browser add-on.
In a tweet posted on Jan. 1 2020, the MetaMask team revealed that:
"Upon careful consideration, Google has permitted The MetaMask mobile app back on the Google Play (Android) store! Thanks to all the believers in an open web for speaking out in our support!"
🗞 Daily Crypto News, January, 3rd💰
"Phase 0 of ETH 2.0 is bound to happen on January 3, 2020."
3DCoin / ProjectDistricts AMA on Telegram from 21:00 to 23:00 (UTC+4).
Halving
"On Jan 3 at 11:00 am GMT+8, CEO and Co-Founder of #PundiX @zibin will host a video session to talk about the progress made in Q4..."
"It's last days for the #Qtum Galaxy Program which ends on January 4th."
STEEM Trading Update by my friend @cryptopassion
Here is the chart of my last analysis :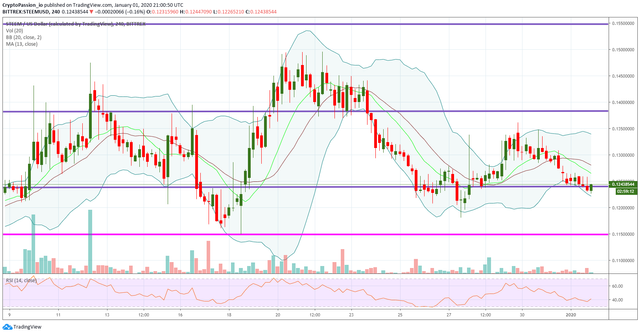 Here is the current chart :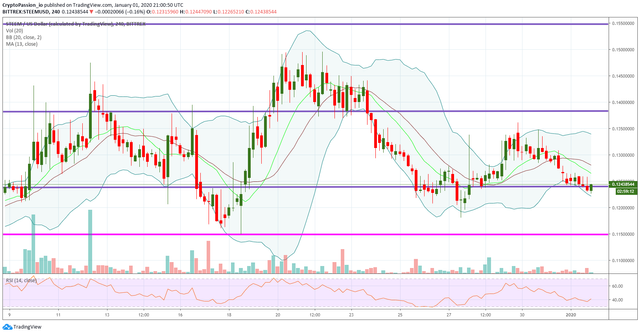 The small bounce of yesterday was just a trap and the market continued to correct and so the support line at 0.124$ has been broken. If the market doesn't do quickly a technical bounce, we should go soon test the support line at 0.115$. This is the previous low on the STEEM so it is really important that we don't break that line if we don't want go quickly under the 0.10$.
Last Updates

You don't want to miss a Crypto news?
Join SteemFollower and get Upvotes back !