Hey JesSEO's
People often ask me how they can make money on the internet, and of course, there are several things you can do like blogging, developing a course, trading cryptocurrency, opening an eCommerce or dropshipping store, creating websites for others, running ad campaigns for businesses, trading forex and stocks, affiliate marketing and so much more.
The problem with any of these initiatives is that you need the traffic to do it and to get the traffic you either need to work hard at creating content or you will need to fork out the cash to the sites with the traffic and ask them to send some your way.
One way of getting traffic to your site is by blogging and then later turning your blog into a business. The problem with blogging is that people aren't sure what kind of content to produce that will get them the traffic and audience needed to become profitable.
There are now over a 600 million blogs currently competing for traffic from various regions or around the world, so competition is tough but not impossible to build if you have the time.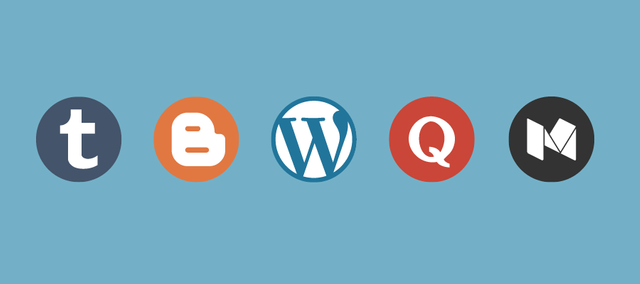 Image source: - workflowmax.com
The secret to building a blog
There are so many tips online about how to create a great blog, and yes these tips do work from how to do SEO, writing attractive headlines and leverage social media and all that jazz, but there are only two things I think you need to know about getting your blog going.
Have a place to call home
One is to own your domain and be blogging on a domain name that you own; that way, you have full control over the hosting and content you provide. Sure you can share it to your steemit and medium blogs and syndicate it on other sites but always ensure you have one place to call home and all road eventually lead to it. So if you have social media accounts, guest post on other sites or syndicate on other sites make sure you point a link to your source of content being your domain.
Be consumer-focused
Whatever your niche is be it travel or gardening or any interest under the sun that has real consumer interest and you have expertise in it you can match these two together to create compelling content that works. Why I say, this is because you know what kind of answers you would want and the questions you would ask as a consumer, so create those questions and answers in various articles.
Always think about answering the consumer's questions better than anything else available online and make sure you keep updating it regularly as things change in your market of choice.
Content such as buying guides, product reviews, product comparisons, product or situation and helpful lists are all great ways to mix things up and present the same content in different formats for different search trends.
If you can master the art of consumer content trust me, you'll bring the readers, and the brands will be banging on your contact form to get a piece of the action.
The rest will come with time
As you get into tracking and reporting you'll naturally find yourself going down the rabbit holes of how to improve your site's performance with SEO or social media, or email marketing or push notifications or whatever marketing it may be.
But don't get too caught up in all these details just yet, building an online business will take time, and you will get their step by step and article by article. I've had well over a million visitors to my blog, and it's only starting to grow now after year three.
Let's connect
If you liked this post sprinkle it with an upvote or resteem and if you don't already, consider following me @chekohler


---
| Buy & sell STEEM | Donate LikeCoin For Free | Earn Interest On Crypto |
| --- | --- | --- |
| | | |