I was on my phone today and got a lovely personal message from the co-founder of STEEM @ned, which i presume is from being a fan on the Facebook group for STEEM and participation on some of their posts.
Obviously as a big STEEM fan and user, I was very flattered to be reached out to in this way and had to take a closer look. It appears that I have been chosen for a unique investment opportunity involving both Ned Scott and John Mcafee. How could I turn down an chance like this to make untold amounts of money.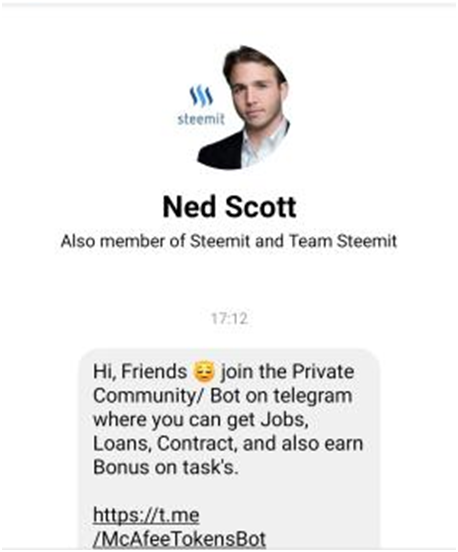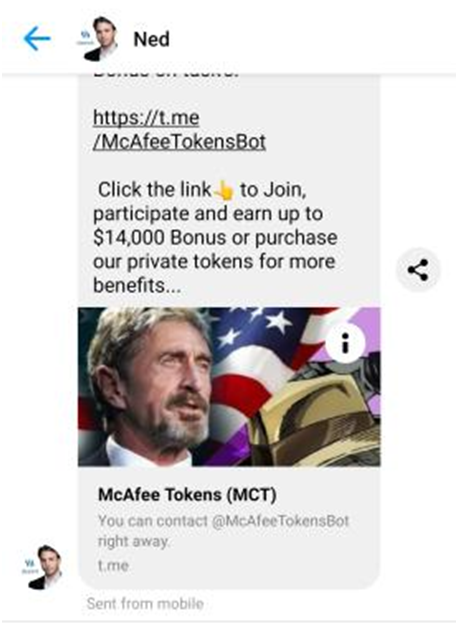 Now as a user with some respect for my computer and my crypto holding I didn't actually click into any links send to me by @ned even though I'm sure it's totally legitimate........
However some other fans of the page might click into them so just a heads up for anybody still on Facebook and for @ned or other members of the steem.inc team that might want to give @ned a heads up that his name is being used in this way. @elipowell @andrarchy @roadscape.
Checked the actual profile of the sender and it's set up as Ned Scott with steemit logo's and crypto in the profile but only 88 friends and a few posts. I reported it but they might want to do it themselves.