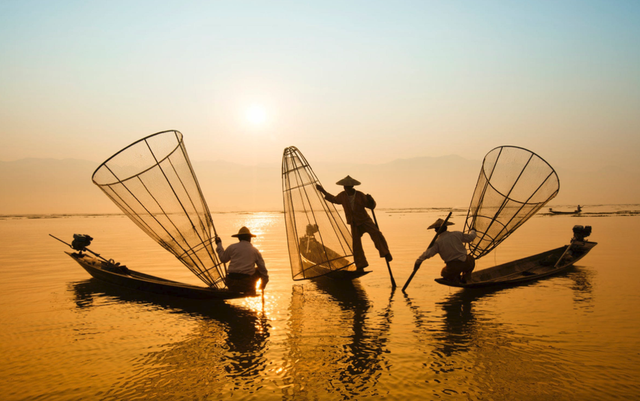 Source
I have always categorized myself as an introvert despite many of my friends and colleagues challenging me with the thought as my behavior in their eyes has been different. However, the more I read about the differences between introverts and extroverts, the more I believe that I am an introvert. While it may not be a strong introvert and maybe even sitting in the middle, there are a number of factors that have me believing I fall into that category. The one example that comes to mind is that when attending networking events in my profession (which I drag myself to), I scope the room to go directly to people I already know and tag along with them as they network.
Embarrassing to admit but I rarely opening engage in meeting new people. I am lucky that I am approached by many to meet them and once engaged, I do rather well in keeping a conversation. However, after an hour of "working the room," I am exhausted and looking towards the exits without saying goodbye. I am great to attend events as I try not to be anti-social but I do admit to be the first to leave more often than not. I have tried to modify the behavior but it is often repeated.
I had never understood these aspects until I ran into a great author years ago named Susan Cain who writes articles, books and creates content around the importance of Introverts. It was something that made me understand the way I act and instead of trying to avoid it, I embraced it and acted accordingly. I also believe that my introvertedness has helped my career as I have been known to be the problem solver as I remain calm in the eye of the storm. Instead of pushing for ideas, I analyze the situation by listening carefully before stating my opinion. In doing so, I have been able to create solutions that cater to all those involved while maintaining accountability for the decisions.
Knowing my limitations has helped me get past many fears of making a call or speaking with someone I do not know. I have taken some good advice from these discussions when it pertains to networking. First, planning ahead is key as I often have my business cards available and a short opener to explain who I am. I am pretty good at ready people and can tell if I boring someone or not which allows me to move on pretty quickly most of the time. Second, I try to start small and be curious as I find that people often rather be asked questions than come up with something to talk about. Third, I focus on my strengths and am comfortable with that as talking points in any discussion. That often means I listen more than I talk and some people like that. Lastly, the follow up becomes relatively important as many often forget the people they meet fairly quickly. I try to linked in with them after the event and often take what I have learned from listening to share news and articles that they would appreciate.
One thing I have realized is that my journey here on Steem has helped me with this approach as well. In the past, my greatest fear would be rejection and humiliation for trying to engage with people. My time here on Steem has allowed me to realize that while there will always be trolls, most people are good with engaging and building a network. While I realize I am not the most social person, I do have a great respect for community building and helping other leverage their skills for their own benefit which is why I think Steem is a great place to facilitate this over time.
Steem has allowed me to really be on both ends of the spectrum as I often find myself in my comfort zone of being observant and perceptive while reading posts throughout the ecosystem and even seeing the Discords of some of my favorite communities. While I may not actively participate, I take those conversations in mind when I take a walk on the wild side every day to share a post or engage on the protocol. I never thought I would write the hundreds of posts I have here or engage with comments and replies like I have which is why I continue to say that Steem is not only a means to an end but it is the journey that creates the value for us as we learn and engage with the community.

Discord: @newageinv#3174
Chat with me on Telegram: @NewAgeInv
Follow me on Twitter: @NAICrypto
The following are Affliate or Referral links to communities that I am a part of and use often. Signing up through them would reward me for my effort in attracting users to them:
If you are like me and interested in continued personal growth, invest in yourself and lets help each other out by leveraging the resources Minnowbooster provides by using my referral link
Start your collection of Steem Monsters today at my referral link
Try the Partiko Mobile app to engage while on the go with my referral link
Get started on the latest game on the blockchain Drug Wars by signing up here!
If you select one of my above referral links, I will sponsor a @steembasicincome SBI in return. Let me know if you do so in the comments below!

DISCLAIMER: The information discussed here is intended to enable the community to know my opinions and discuss them. It is not intended as and does not constitute investment advice or legal or tax advice or an offer to sell any asset to any person or a solicitation of any person of any offer to purchase any asset. The information here should not be construed as any endorsement, recommendation or sponsorship of any company or asset by me. There are inherent risks in relying on, using or retrieving any information found here, and I urge you to make sure you understand these risks before relying on, using or retrieving any information here. You should evaluate the information made available here, and you should seek the advice of professionals, as appropriate, to evaluate any opinion, advice, product, service or other information; I do not guarantee the suitability or potential value of any particular investment or information source. I may invest or otherwise hold an interest in these assets that may be discussed here.
---
Sponsored ( Powered by dclick )
(For the Freedom of Speech and Right to show pros an...