"O Canada" -- 40 Years as Our National Anthem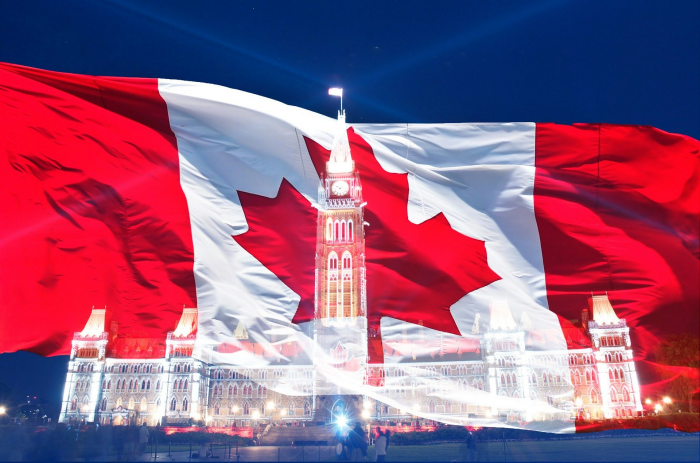 I was raised singing "O Canada" as our national anthem. It wasn't Canada's official national anthem. We sang it in school along with "God Save the Queen". I remember my teachers alternating between the two. One week would be "O Canada", the following "God Save the Queen".
My teachers never explained why. We were just expected to comply. Questioning authority never turned out well. A song we had to stand to sing every day. My Jehovah Witness classmate had to leave the room. I often wondered if she felt embarrassed having to do that herself. I never asked. It wasn't polite.
They introduced French language into the curriculum. My teachers taught us "O Canada" in French. We didn't know the words in French differed from those in English. We were never told French was the original version. We were never told we sang "God Save the Queen" because Her Majesty, Queen Elizabeth II, is the Queen of Canada.
It seems odd they never taught us the significance of our national symbols.
Rendered for Canada 2020 includes the gender neutral change made in 2018
They passed a law in 1980, making "O Canada" our national anthem. The law authorized three versions of the lyrics: French, English, and bilingual (both languages).
Yes, 2020 marks the fortieth anniversary of this now 140-year-old song.
What became of "God Save the Queen" in schools? It is no longer sung in schools. It's now the Royal Anthem. The vice-regal salute for the Queen, the Governor General or a Lieutenant-Governor.
Calixa Lavallée, the lyrics by Adolphe-Basile Routhier, composed "O Canada". They performed the piece for Saint-Jean Baptist Day 1880.
Includes Canada's First Nations
They performed it in English Canada during the 1901 tour of the Duke & Duchess of Windsor, later King George V & Queen Mary. They published the English lyrics in 1906. The 1908 version written by Stanley Weir would become the English version.
A song created for a holiday celebrated in only one province becomes our national anthem. Embraced across the nation. How oddly Canadian.
My family often camped at provincial parks in the summer. We met many Americans in the parks. Many of them were likeable people. Some, they brought a loud sense of America first across the border with them. They often irked Canadians, but it wasn't often we gave any response.
I guess there's something to the polite stereotype they know Canadians for. Sometimes it is better to say nothing.
Steven Colbert couldn't resist us. He had his own version done.
One evening, families were settling into their camping spots, enjoying visits around their fires. A group of rowdy Americans started belting out "The Star-Spangled Banner". We said nothing at our campfire until the second, maybe the third time the rowdies bellowed it out.
Dad was getting irritated. He wanted to say something to them. There would be no polite stereotype. Angry dad was never pretty. Mother told him to ignore it, to settle down.
We heard a sound in the distance. Slowly gaining volume others joined in. Someone had started a response to the Americans with "O Canada". Other campsites joined in. The wave spread across the campground. The rowdy Americans fell silent. Soon all was quiet. We returned to laughter, muted conversations, the crackling of fires.
The rowdy American's behaviour amused me in a way. Well, the response to it amused me more. Not one word of anger. Our national anthem and a growing chorus of voices. The message received, loud and clear. The differences solved so easily. It seemed so Canadian.
The Banana gets the last word

Shadowspub is a writer from Ontario, Canada. She writes on a variety of subjects as she pursues her passion for learning. She also writes on other platforms.

She created Prompt A Day to share with others. You can subscribe to Prompt A Day for a set of ideas in your inbox every day