At the end of March, Russian director Ilya Naishuller's dashing old-school action film Nobody became the highest-grossing film at the U.S. box office and finally made it this past weekend, and now I'm happy to share my impressions.
Looking ahead - it's pretty cool!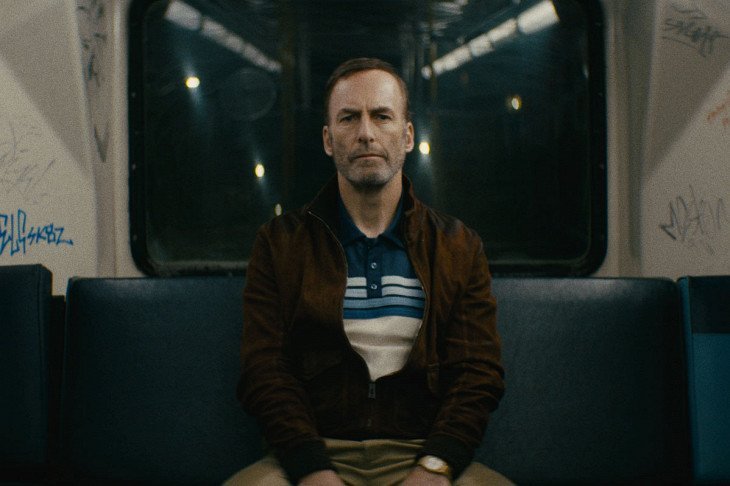 source
Hutch (Bob Odenkerk), a middle-aged man working in the firm of his father-in-law (Michael Ironside) and his everyday life is as ordinary as possible. Home. Jogging. A boring job with numbers. Dinner with the family. Sleep. And so it has been for five years, with occasional trips to his father's (Christopher Lloyd) nursing home.
One day a couple of amateur burglars break into his house and it sets off a chain of events that brings Hutch face-to-face with a powerful Russian mobster (Alexei Serebryakov) and his large entourage of goons. However, the middle-aged man is not so simple and the tattoo with a couple of cards on his wrist is not just for fun.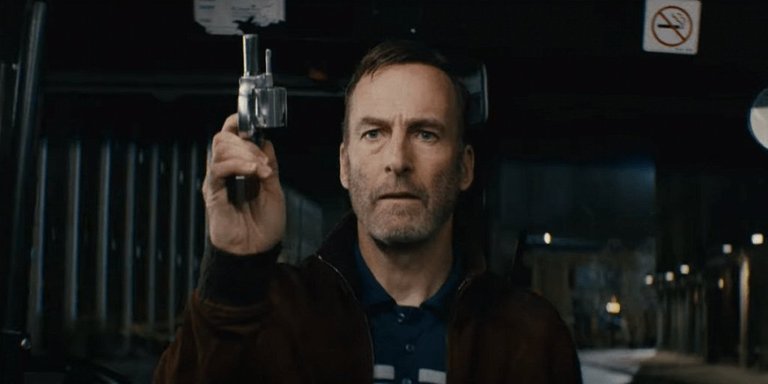 source
Ilya Nayshuller is, in my opinion, one of the best Russian directors and whether the music videos for the bands Leningrad and The Weeknd or the crazy action film "Hardcore", shot in first person, show his incredible creativity, so "Nobody" topped my list of expectations for 2021.
Especially since the script was written by Derek Kolstad, who worked on the John Wick franchise, and Pawel Pogorzelski, who previously directed Ari Aster's Midsommar, was behind the camera, which means you should have aimed for the most straightforward plot with plenty of beautifully shot gunfights, fights and chases. As a matter of fact, it came out that way.
As a popular proverb says "Let sleeping dogs lie" and this artless plot device, when the hero is not only a quiet accountant, but a real super-soldier, mega-spy or a professional killer Nayshuller treats skillfully, shifting the emphasis to the form instead of the content.
The absolutely insane bus fight, the Louis Armstrong-esque slo-mo shootout, the factory showdown - Nobody is shot absolutely peerless, and what really stuck with me was the childlike joy of the director, literally pouring from the screen, who got an opportunity to make a big movie in Hollywood.
Like Charlie getting into a chocolate factory or a mischievous kid suddenly finding himself in a toy store where he can do whatever he wants. So it should come as no surprise that the great Christopher Lloyd swings shotguns for three-quarters of his screen time, rapper RZA cosplays Deadpool, and fantastically talented Serebryakov portrays a 1000% cartoon "evil Russian". Coupled with the excellent pacing of the narration, it works just fine.
And, of course, the picture would not be complete without Odenkerk. I have loved him since "Breaking Bad" and did not expect to see him as an action hero. He does his best to play a poorly prescribed character, his Hutch is not just another "man with a stone face", but a lively, interesting character whom you really empathize with. And what is more, he understands perfectly well that he plays not a serious movie but a rabid punk-movie where anything may happen.
The hour and a half flies by at top speed and this bloody, in some places absurd farce is sometimes much cooler than John Wick, which woefully lacks normal black humor and irony. It's possible that old Hutch, in view of the film's box-office success, will be left alone and Odenkerk will take up arms again. At least I hope so and will be glad if Nobody has a sequel.
8 out of 10
---
@Twitter | Source in Russian | @NoiseCash
---