Hello Everyone, This Is Michael The Traveling trucker. Today's adventure begins with LASER VISION. What do I mean by this? You must be so focused on what you want, you become a guided missile. You reach your target. BULLSEYE.
This is the best business the world has to offer. Taking a group of individuals, with different points of view, different backgrounds, different skills, helping each other.
In My Opinion: I work with Two Leaders in the field of Generating Leads and the ART of Prospecting. Janet Legere from CLB and Rob Gehring TL2Ivm. Each brings over 20 years of marketing experience to their businesses. Each is a coach, leader, gifted speaker, true spirit of ENTREPRENEURSHIP. They enjoy helping others achieve results in building their business. They bring many tools and talents to the table to help anyone with passion and drive to become a success.
Another Business I am a part of is CTP. Jon Olson and Blain Jones.
Mention: https://images.search.yahoo.com/yhs/search;_ylt=AwrWnWTG.PxeskwABjMPxQt.;_ylu=X3oDMTByNzdqbzZjBGNvbG8DZ3ExBHBvcwMzBHZ0aWQDBHNlYwNzYw--?p=WHAT+IS+A+prospect&fr=yhs-iba-1&hspart=iba&hsimp=yhs-1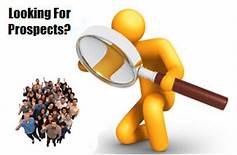 Mention: https://blog.hubspot.com/sales/prospecting
Tick tock, tick tock, tick tock.
Sell, sell, sell.
As we've all experienced, the sales process essentially boils down to two things: numbers and time.
And those two things often go hand-in-hand. While we (or our team) are racing to hit quota against that clock. But we can save time and maximize our numbers by investing in the right processes, activities, and skills.
Mention: https://www.thebalancesmb.com/marketing-sales-prospect-1794386
What Is a PROSPECT?
A prospect is a potential customer that has been qualified as fitting certain criteria. Determining if a contact is a sales prospect is the first step in the selling process. Once you've determined that the person meets the criteria, they're a prospect and can move into the next phase of the selling process. Prospects don't have to have indicated an interest in buying; they just need to meet the mentioned criteria.
How Prospects Work: It is the act of finding leads and turning them into prospects. Leads come from various places; you can buy lists, skim the phone book, search the internet, or talk to people while you're waiting in line at the store. In most cases, whatever form you use, your goal is to determine if the person could become a prospect. You determine this by qualifying them on one criterion, usually your target market.
Once you've determined that the lead could be a prospect, you then work to qualify them under the other criteria, which can be done in various ways, including a phone call, in-person meeting, online form, or email. Your goal is to determine if the lead is a good candidate for what you offer and has the money and ability to buy. 
Prospects vs. Leads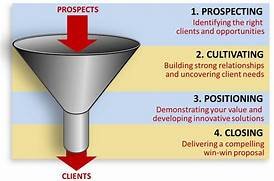 Like many industries or occupations, the business sales field has many words unique to its own language and use. Terms will often be used interchangeably, even though they don't mean the same thing. This is the case with the business sales terms "prospect" and "lead."
A prospect is often confused as a lead, but there's a fundamental difference. A lead is an unqualified contact; any potential client or customer you meet that hasn't been qualified as a prospect is a lead. In the sales process, you gather leads first, qualify them into prospects, and then move them through your sales funnel or process.
Mention: https://thesalesblog.com/2019/05/31/7-ways-to-be-better-at-prospecting/
Consistency Counts: Prospect Daily! Turn Off the Distractions.  Use Every Method Available. Write Scripts. Focus on the Outcome. Get Good at Calling. Nurture Relationships Over Time.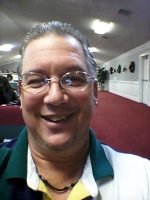 Be The Best You Can Today!
---
Posted from my blog with SteemPress : https://contactlistbuilder.com/mjlipsey59/laser-vision/
---