Guess the Number! #8
Hello / namaskaar, to all my hive friends.I hope you all are doing great and having fun in your life.
few weeks ago I have start a contest, that is Find out the random number. it's like playing a lottery game.
I got a good response from you all guys in my last contest, I am here back with here result of the last week contest.
---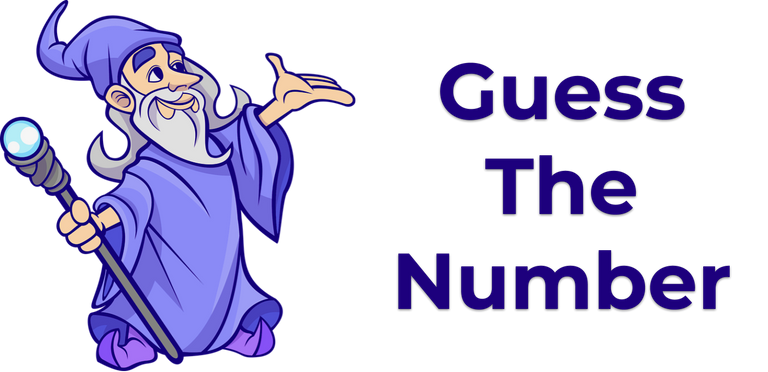 ---
thanks a lot for the response, the result is finally here,thanks a lot for all the participants @ro-hit, @father2b, @vicvperezdelara , @imfarhad, @himotherapy, @akkibadboy, @punkblogs, @inuke, @guurry123, @haidermehdi, @brittandjosie, @suheri , @trincowski and @dexpartacus
sorry the luck doesn't seem to be with any of you there is no number matches this time.
there is no winner this time.
thanks a lot for the participating here I hope this journey will not end soon this will go very far and many of the lucky of you have a chance to win some reward.
The purpose of this contest is to have fun, don't be upset if this time you didn't got lucky maybe next time this is life so be it.
some random person to get a chance to win some rewards with a simple step you just have to choose a number between 1 to 50. this is like a lottery guess contest.
may be you will be the lucky one to with this prize this is not a big amount but. something is better then nothing.
This time I have change the limit , like the last time.this time the range was to big as the response of the participants, So this time I have reduced the limit by 50 the new range is 1 to 50 only
the rules are -:
1.comment your answer below in this post.
2.only one time reply from one account.
3.resteem this post to reach as much we can.
4.upvote this post
5.The reward will be some percentage of the payout of the post.
these are the rules for now, the winner will announced after seven days from now means next monday.
I will randomly select a number form the ,calculator.net the result will be clear and honest by my side.
you can also share this post to others to take benefits from this contest many be this will help someone.
I am running this contest alone if anyone want to help me that will be great you all are very welcome here.
enjoy and good luck to all.
play with your luck.

---
---