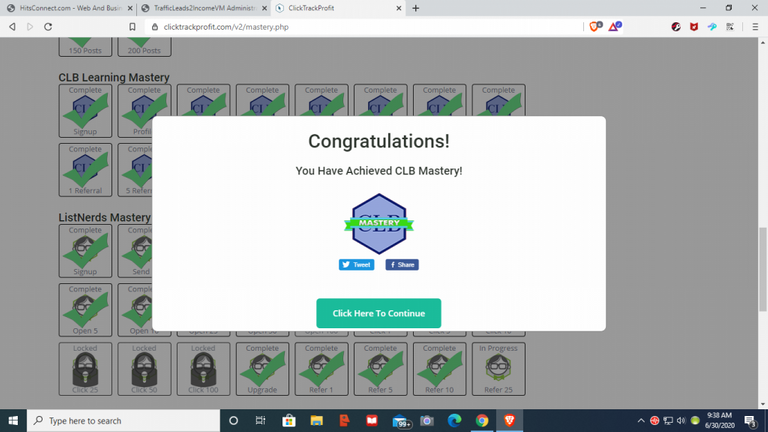 But I have to confess I have worked with Janet Legere for many years and was one of the original members of ContactListBuilder. I encourage you to join and upgrade in this great program. One of the cool benefits you get it a blog just like this with training on how to get your posts to the emerging CTPTalk/Hive blockchain!
So for now, find this Mastery at ClickTrackProfit HERE. Go to Training/Mastery after joining or logging in. You will also find my Trafficleads2incomeVM Mastery there as well.
It is great having three great partners to work with in Janet Legere, Jon Olson, and Blain Jones. Join us and we'll help you enjoy #massivesuccess!
Rob Gehring - Owner of Trafficleads2incomeVM and Leader of Team Massive Success