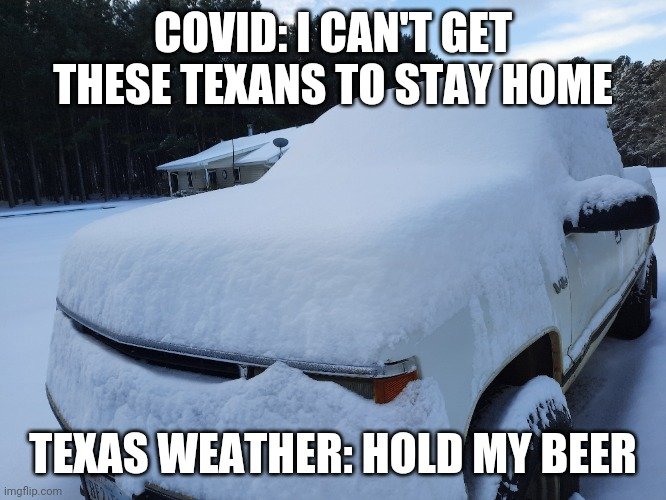 Coronavirus News, Analysis, and Opinion:
NY COVID-19 vaccine appointment website overwhelmed as eligibility expands
New Zealand puts largest city into lockdown over three positive COVID-19 cases
Politics:
"…there's no reasoning with people who basically are, you know, acting like members of a religious cult and when they leave office should be selling flowers at Dulles Airport."
— Jamie Raskin
Trump fears he will face criminal charges for role in inciting Capitol Riot: report
Impeachment Isn't The Final Word On Capitol Riot For Trump
"President Trump is still liable for everything he did while he was in office, as an ordinary citizen, unless the statute of limitations has run," Senate Minority Leader Mitch McConnell of Kentucky said after that vote. He insisted that the court were a more appropriate venue to hold Trump accountable than a Senate trial.
"He didn't get away with anything yet," McConnell said. "Yet."
The insurrection at the Capitol, in which five people died, is just one of the legal cases shadowing Trump in the months after he was voted out of office. He also faces legal exposure in Georgia over an alleged pressure campaign on state election officials, and in Manhattan over hush-money payments and business deals.
Over the last five years, Republicans have shown willingness to accept — or least ignore — lies, racism, and xenophobia. But now it is a party that is also willing to acquiesce to sedition, violence, extremism, and anti-democratic authoritarianism.
Biden calls on Congress to ban assault weapons and institute other gun restrictions. Doen't this just die in the Senate?
"Republicans are normalizing, they are mainstreaming, what counterterrorism experts would say is violent extremism: that it is acceptable to use inflammatory rhetoric and encourage violence to achieve your ends and… it is acceptable to engage in public life through conspiracy theories."
— Elizabeth Neumann, a former Trump Homeland Security official
George Will: The Danger of Domestic Fanaticisms
Although not nearly as tragic as 9/11 in lives lost and radiating policy consequences, 1/6 should become, as its implications percolate into the national consciousness, even more unsettling. Long before 9/11, Americans knew that foreign fanaticisms were perennial dangers. After 1/6, Americans know what their Constitution's Framers knew: In any democracy, domestic fanaticisms always are, potentially, rank weeds that flourish when fertilized by persons who are as unscrupulous as they are prominent.
Serendipity:
UAE Hope mission returns first image of Mars
Shell Says It Has Reached Peak Oil Production


Badge thanks to @arcange
Meme credit: JuliaBryant (source)