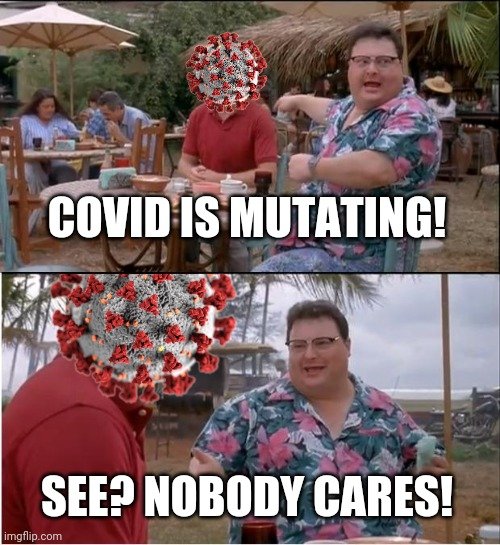 Coronavirus News, Analysis, and Opinion:
Covid-Linked Syndrome in Children Is Growing and Cases Are More Severe
Fauci Awarded $1 Million Israeli Prize For 'Speaking Truth To Power' Amid Pandemic
With the Economy on the Ropes, Hungary Goes All In on Mass Vaccination
Cryptocurrency, Investing, Money, Economy, and Debt:
MicroStrategy Files to Offer $600M in Notes in Order to Buy Yet More Bitcoin
Verge of disaster: 200 days of transactions wiped from blockchain
Politics:
Republicans who acquitted Trump put their careers over duty, honor and the Constitution
The Republicans have repeatedly betrayed both Lincoln and the Union. The party whose first president died as a martyr at the hands of an insurrectionist is now controlled by empty, hollow people who rolled their eyes and lazed their way through the trial of a president who was manifestly guilty of inciting an insurrection.
57 GOP State And Local Officials Were At The Capitol Insurrection
Many have since sought to avoid responsibility for their part in it all. Of the 57 GOP officials identified as being at the rally, afterward at least 20 pushed the false conspiracy theory that "antifa," or leftist anti-fascists, actually started the violence — a claim that's been rendered increasingly absurd with the arrests of about 200 Trump supporters since Jan. 6.
New radio and video footage from Capitol riot shows a coordinated attack and officers' restraint
Security camera footage near the House chamber shows the rioters waving in reinforcements to come around the corner. Another video shows more than 150 rioters charging through a breached entrance in just a minute-and-a-half. In yet another surveillance tape, nine men in matching tactical gear move as a unit inside the Capitol, at about the same time the FBI says members of the militant right-wing group the "Oath Keepers," one of several groups that federal authorities have implicated since the riots, made their way inside.
Pelosi announces plans for 9/11-style commission to examine Capitol riot
GOP Tries to Weaponize Pandemic-Exhausted Parents
Serendipity:
Welcome to Polebridge: One of the US' last frontiers
Bendable concrete and other CO2-infused cement mixes could dramatically cut global emissions


Badge thanks to @arcange
Meme credit: YoloSwagger69_Official (source)