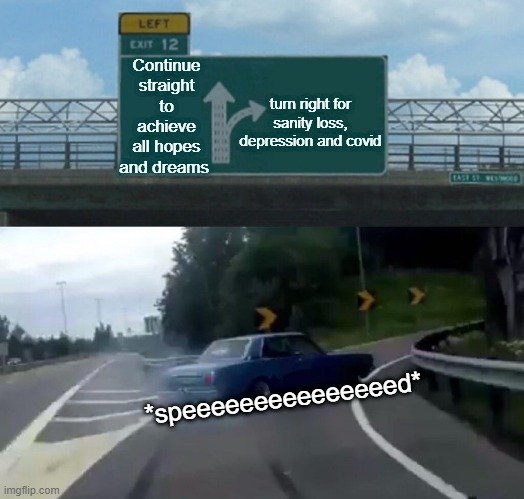 Coronavirus News, Analysis, and Opinion:
Long Covid: "I can't walk 10m without a rest."
Covid and suicide: Japan's rise a warning to the world?
DeSantis Threatens to Withhold Coronavirus Vaccine
Gov. Ron DeSantis defended his decision Wednesday to steer COVID-19 vaccine to a planned community with family ties to a Republican power couple, threatening to pull doses if local officials criticize his distribution methods.
DeSantis is facing questions over his decision to provide seniors living in two of Manatee County's wealthiest ZIP codes with special access to the vaccine.
No jab, no job: Vatican gets tough with COVID anti-vaxxers
Cryptocurrency, Investing, Money, Economy, and Debt:
Why America's power grids will keep failing us
The World Will Pay More for Meat as Food Inflation Deepens
There are signs that the food inflation that's gripped the world over the past year, raising prices of everything from shredded cheese to peanut butter, is about to get worse.
The Covid-19 pandemic upended food supply chains, paralyzing shipping, sickening workers that keep the world fed and ultimately raising consumer grocery costs around the globe last year. Now farmers -- especially ones raising cattle, hogs and poultry -- are getting squeezed by the highest corn and soybean prices in seven years. It's lifted the costs of feeding their herds by 30% or more
Millions Are Out Of A Job. Yet Some Employers Wonder: Why Can't I Find Workers?
Who Bought the $4.5 Trillion Added in One Year to the Incredibly Spiking US National Debt, Now at $27.9 Trillion?
The dinosaurs in Washington would be aghast at Hive: Reddit CEO: 'WallStreetBets would not exist if users had to reveal their full identity'
Texas está congelado:
Texas was "seconds and minutes" away from catastrophic monthslong blackouts, officials say
Texas governor limits out-of-state natural gas shipments amid power shortages. Understandable perhaps, but doesn't it violate federal interstate commerce laws?
Texans running out of food as weather crisis disrupts supply chain
Texans running low on food are finding empty grocery store shelves. Food pantries are running out of supplies. And the freeze has wiped out substantial portions of the state's citrus and vegetable crops.
Not exactly the best optics: Ted Cruz flew to Cancún with family amid Texas power crisis. And then, oddly enough, Cruz Finally Responds To Outrage Over Mid-Disaster Mexico Trip: My Kids Asked For It!
The parts of Texas not on its ERCOT power grid appear to have weathered the freeze with few outages
Texas Failed To Winterize Nuclear Plant Leading To Reactor Shut Down
How is it possible that a nuclear power plant in Texas had to shutter operations due to freezing weather, but nuclear power plants can operate without disruption in Russia?
The answer is simple - the South Texas Nuclear Power Station failed to winterize its facilities.
Texas leaders failed to heed warnings that left the state's power grid vulnerable to winter extremes
Texas officials knew winter storms could leave the state's power grid vulnerable, but they left the choice to prepare for harsh weather up to the power companies — many of which opted against the costly upgrades. That, plus a deregulated energy market largely isolated from the rest of the country's power grid, left the state alone to deal with the crisis, experts said.
Politics:
Congress is writing up Biden's stimulus plan. Here's what's in it.
Biden's Next Bill May Be Even More Expensive
"Despite possessing all the powers of incumbency and leading a united GOP, Mr. Trump lost the presidency. If he returned for another White House contest, leading a divided party at war with itself and out of power, he'd be wiped out." — Karl Rove
Retired general probing Capitol security breakdown said Hawley should be 'run out of DC'
Graft Probe Reaches Top of Austrian Government
For weeks, rumours circulated about who Austrian prosecutors might name next in a sprawling, high-level corruption probe.
Last Thursday morning, the investigation reached the highest levels of government when a squad of fraud police accompanied by forensic experts raided the house of the country's finance minister, Gernot Blümel.
Top Prosecutor Recruited for Trump Criminal Inquiry
6 Capitol Police Officers Suspended
One of the suspended officers took a selfie with someone who was part of the mob that overtook the Capitol, according to Rep. Tim Ryan, a Democrat from Ohio. Another wore a 'Make America Great Again' hat and started directing people around the building, Ryan said.
Serendipity:
The Pandemic Pushed This Farmer Into Deep Poverty. Then Something Amazing Happened
I Planned to Give Up My "Dangerous" Gas Stove. Then Texas Froze.


Badge thanks to @arcange
Meme credit: mememaztr (source)