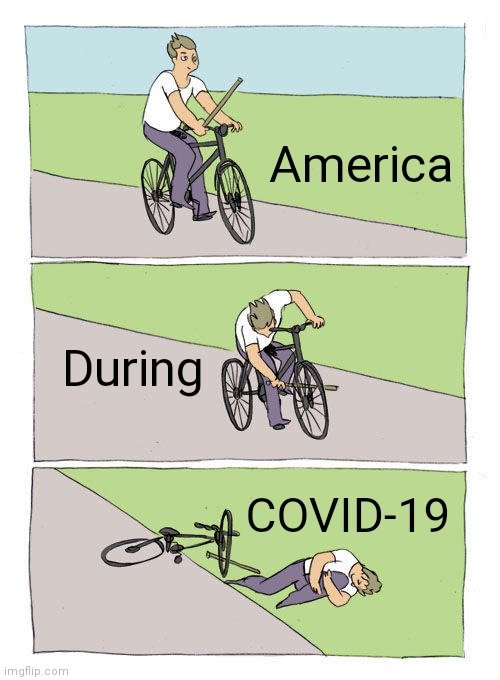 Coronavirus News, Analysis, and Opinion:
Thousands of service members saying no to Covid vaccine
Former Trump deputy national security adviser Matt Pottinger details "grave misstep" in pandemic response
COVID-19 has shown how Big Pharma is broken
Dr. Fauci: Trump Let 'Terrible Things' Happen After Our COVID-19 Disagreements
Cryptocurrency, Investing, Money, Economy, and Debt:
A Bitcoin price dip for ants? BTC quickly rebounds to a new high above $57K
The lifestyle you ordered in the euphoria will be out of stock in the panic.
Republicans Struggle to Derail Popular Relief Bill
Republicans are struggling to persuade voters to oppose President Biden's $1.9 trillion economic rescue plan, which enjoys strong, bipartisan support nationwide even as it is moving through Congress with just Democratic backing.
Democrats who control the House are preparing to approve the package by the end of next week, with the Senate aiming to soon follow with its own party-line vote before unemployment benefits are set to lapse in mid-March…
Republican leaders, searching for a way to derail the proposal, on Friday led a final attempt to tarnish the package, labeling it a 'payoff to progressives.'
Texas está congelado:
America Is Now in a Constant State of Emergency Unpreparedness
Water crisis plagues millions in Texas after deadly winter storm
President Biden to declare major disaster in Texas
Politics:
Tax Agency Subpoenaed In Trump Criminal Probe
The Manhattan District Attorney's Office has subpoenaed a New York City property tax agency as part of a criminal investigation into Donald Trump's company, the agency confirmed on Friday, suggesting prosecutors are examining the former president's efforts to reduce his commercial real-estate taxes for possible evidence of fraud.
Along with information already subpoenaed from creditors, the tax agency documents would help investigators determine whether Trump's business inflated the value of his properties to secure favorable terms on loans while deflating those values to lower tax bills for those same properties.
Federal judge tosses Nunes' libel suit against CNN
Investigators Are Probing Possible Ties Between Roger Stone, Alex Jones And Capitol Rioters
The GOP Is Rapidly Becoming the Blue-Collar Party
Serendipity:
Neanderthals died out after Earth's magnetic poles flipped, causing a climate crisis 42,000 years ago, a study says


Badge thanks to @arcange
Meme credit: Sgkb (source)