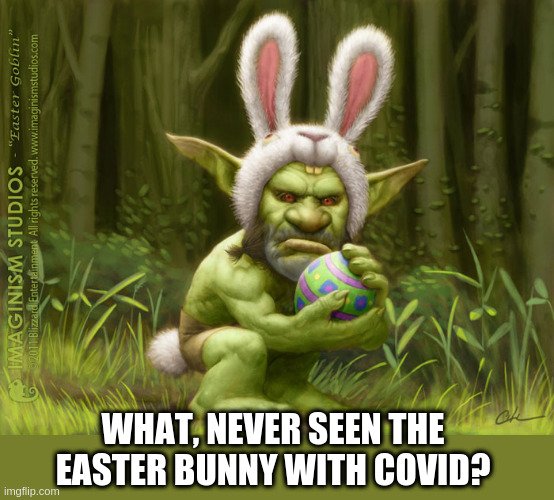 Coronavirus News, Analysis, and Opinion:
Pandemic, TMI edition: China denies subjecting US diplomats to COVID-19 anal tests.
Covid forces Russian diplomats to leave North Korea by hand-pushed railcar
COVID-19 Deaths and Cases Rapidly Decline in Nursing Homes
'Be Skeptical:' NYC Health Officials Race to Quell Concerns After NYT Variant Report
Cryptocurrency, Investing, Money, Economy, and Debt:
Coinbase: DeFi Could Hurt Us and US Regulations Make It Hard to Fight Back
More Aussies invest in cryptocurrency than in gold and silver
"There's a lot of people that could use those checks. I don't know about needing them, but we could all use them. The debt is so far out of hand that it's a fantasy number at this point. We might as well just blow it out till everything collapses."
— Trump supporter Anthony McGill, quoted by the New York Times
The Texas Fiasco:
Texas power grid was 4 minutes, 37 seconds away from 'total collapse'
Greg Abbott Admits Failure from All Power Sources After Initially Blaming Green Energy
Politics:
The Republican Party Is Now in Its End Stages
How Georgia Republicans Plan to Limit Voting
Donald Trump and allies are rerunning the election Big Lie.
Some local GOP leaders fire up base with conspiracies, lies
Serendipity:
The battery invented 120 years before its time


Badge thanks to @arcange
Meme credit: LatteLoverPT (source)