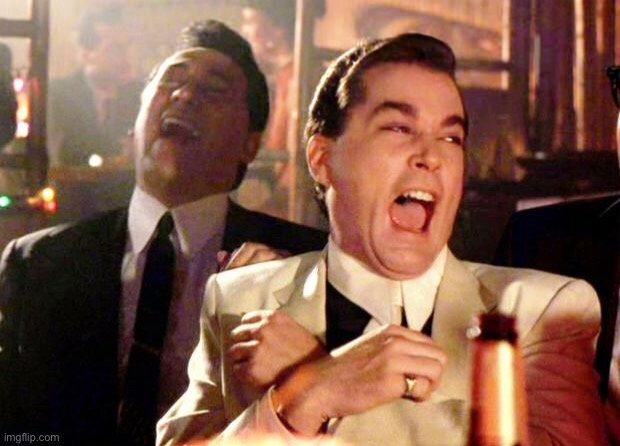 If you'd asked me last week if I'd ever seen Goodfellas, I'd have said something like "Yeah, 25–30 years ago. Great movie." But I watched it over the weekend and not one scene seemed familiar. Did I see it 25–30 years ago and since forget everything, or did my mind somehow convince itself that I'd seen the movie?
It is indeed a great movie. If you haven't seen it yet, do so. If you have, check out IMDB.com's extensive trivia about the movie. If I somehow manage to live another 25–30 years, I'll probably have dementia by then so could watch it again for the first time.
Coronavirus News, Analysis, and Opinion:
FDA grants emergency authorization to Johnson & Johnson vaccine
'We're born Indian and we die white:' Indigenous leaders in California fear COVID deaths are going undercounted
Texas federal judge rules CDC's pandemic eviction moratorium unconstitutional
Cryptocurrency, Investing, Money, Economy, and Debt:
Cardano's ADA Is Now the Third-Largest Cryptocurrency by Market Cap
A different flavor of FUD, but the short movie linked to in the article is worth a look: Economist warns of dystopia if 'Bitcoin Aristocrats' become reality
America's power grid is broken. Here's how to fix it
Ikea Is Now Selling Tiny Homes For Broke Millennials
Lumber prices hit record high; more White House intervention urged
Politics:
Myanmar coup: UN ambassador fired after anti-army speech
North Dakota Considers Hiding Vote Totals
The Golden Trump Statue Is the Talk of CPAC. It Was Made in Mexico.
GOP Rep. Appears at White Nationalist Event Where Organizer Calls Capitol Riot 'Awesome'
Why Republicans Are Still Holding Onto the Big Lie
Serendipity:
How much will Africa capitalize on cheap renewable energy as its power grid grows?


Badge thanks to @arcange