Capital Generates Creativity
Hey JessInspirations
I grew up in a time and place in the world where opportunities were somewhat limited. I would often say that for me to be successful was a sliver of a window, and I had a moon shot of a chance. I don't think I am there yet, but I work hard every day, not thinking of my upbringing or surroundings or the dogma surrounding me. Growing in Africa is not for sissies as my grandfather used to say.
I consider myself one of the lucky ones, many of the people I grew up with were not as fortunate as myself to go to university, get a degree, spend time in the corporate world, build marketable skills and then play in the open labour market. Some become drug addicts, some dropouts, some working-class, some gangsters, some are dead or in jail.
There are many ways to fall off your path, chasing short money and falling into the traps society currently lays before us. My parents knew that education would be essential to me having more opportunities, so they put all their capital into making sure I could go to the best school they could afford and for me to go to university.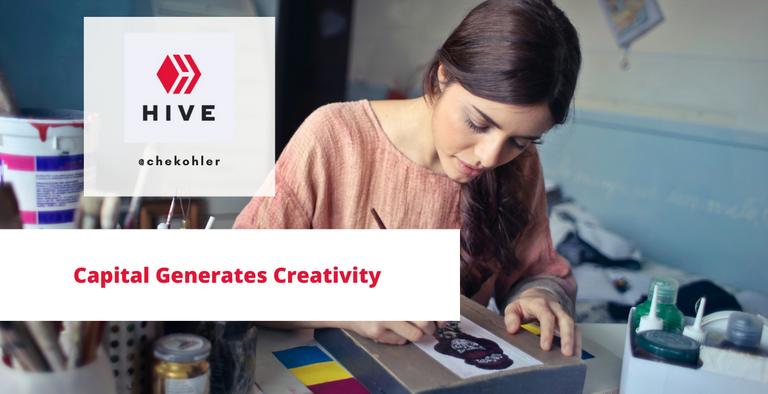 Picking capital allocation
They put capital to use to allow me to acquire skills that will enable me to earn a return on investment. In South Africa, we have something known as the black tax, as we were one fo the first generations to go to university where we were free to study anything we wanted.
The black tax means since we are capital investments, our parents would get a return and I've naturally paid back their initial investment and continue to do so, it's just the way it is in these parts.
The money they sacrificed allowed me to become an asset to them, generating health returns each month since I left university.
My capital requirements
The other capital I received through labour I put to use in various investments and savings so that I could have a buffer. I was able to leave my job and start a business—something I could never do if I didn't keep capital. I knew I could safely run a business for years without a salary. I could put that capital back into the business and improve its cash flow over time.
Capital allows you to take risks, to pursue passion projects, to find meaningful work, to take your time, to think outside the box, to be creative. In a world where we measure our value in currency, capital allows us to set a bar for what we want to do, many squander it and limit their creativity.
Creativity killed by debt
How creative is someone majorly in debt? How creative is someone living paycheque to paycheque? Probably some are, but the vast majority are too concerned with living to have creative pursuits, and I think this is a shame.
I feel that if we could have money that works for us if we have capital buffers, set a reasonable burn rate and build a runway for ourselves to take risks; the world would be a far better place.
The more creativity, the more problems we solve, the more problems we solve, the more prosperity for all.
Creativity is a privilege, but it shouldn't be
At the moment, we have a few men and women with the luxury of capital that can sit around and make the most of their creativity. They shape the world in their image, their ideas get put into the market, and they now have a monopoly on creativity and creative solutions.
I think this is a shame, I feel the market for creative ideas are limited, and we need more minds thinking about how we solve the world's problems, instead of how they are going to make next months rent.
This is one of the reasons I'm so bullish on Bitcoin, having money that allows you safely save and store your purchasing power, build capital and provide new ideas with the luxury to be implemented can only be good for the world at large.
Bitcoin will make more people wealthy that's for sure, but it could be in ways we do not expect. It may give them the breathing room to pursue things that benefit them as well as the world at large.
Don't let your creativity go to waste, save up and start taking calculated risks!
Have your say
What do you good people of HIVE think?
So have at it my Jessies! If you don't have something to comment, comment "I am a Jessie."
Let's connect
If you liked this post, sprinkle it with an upvote or esteem and if you don't already, consider following me @chekohler and subscribe to my fanbase
| Browse & Earn Crypto | Stack Sats For Free | Earn Interest On Crypto |
| --- | --- | --- |
| | | |
---

---
---